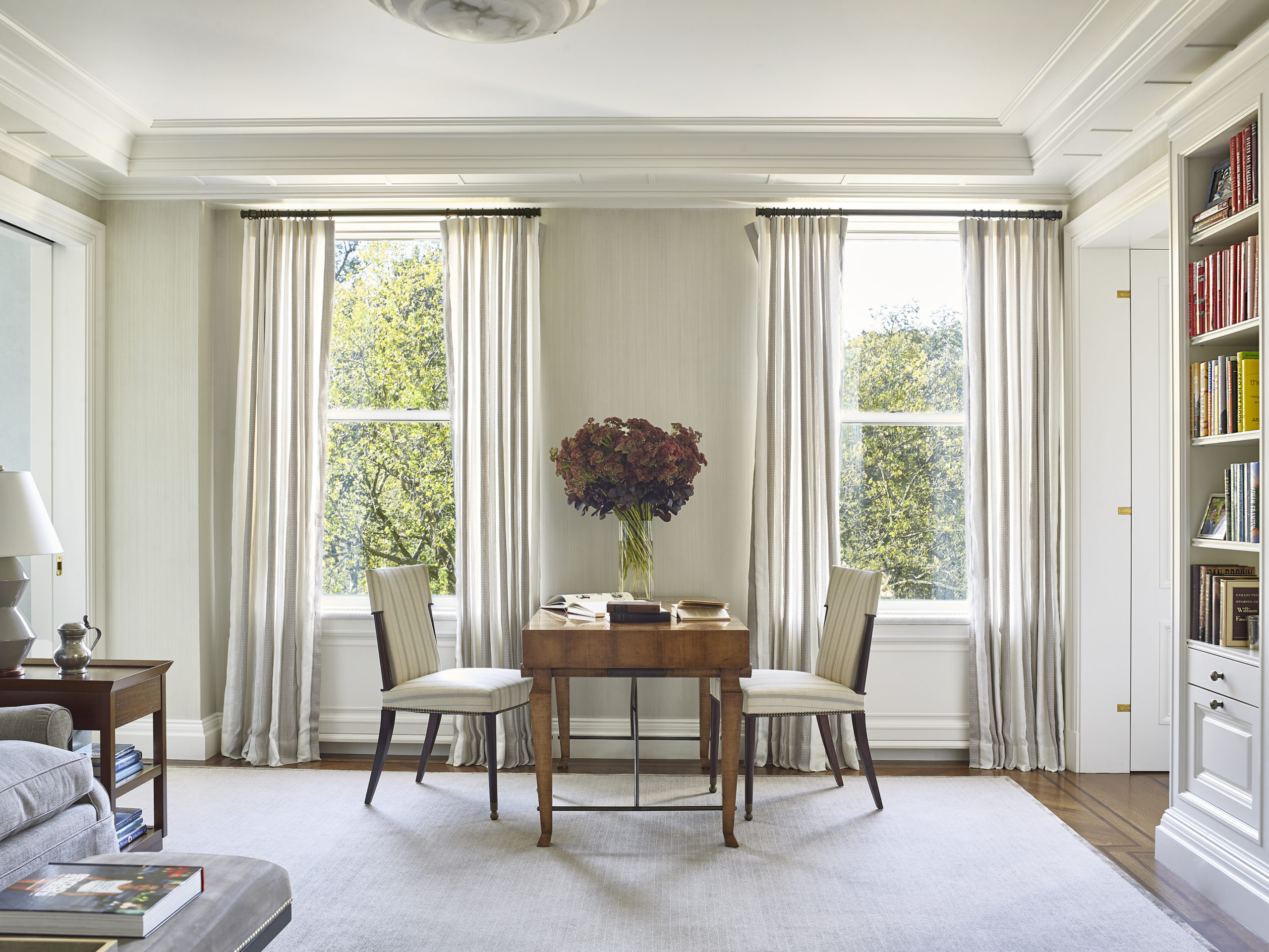 A FIFTH AVENUE APARTMENT
The classic challenge to a renovation of a Fifth Avenue apartment is the narrow plan-type. CWA untangled an estate plan with dark hallways by allowing circulation through rooms which are more generously proportioned.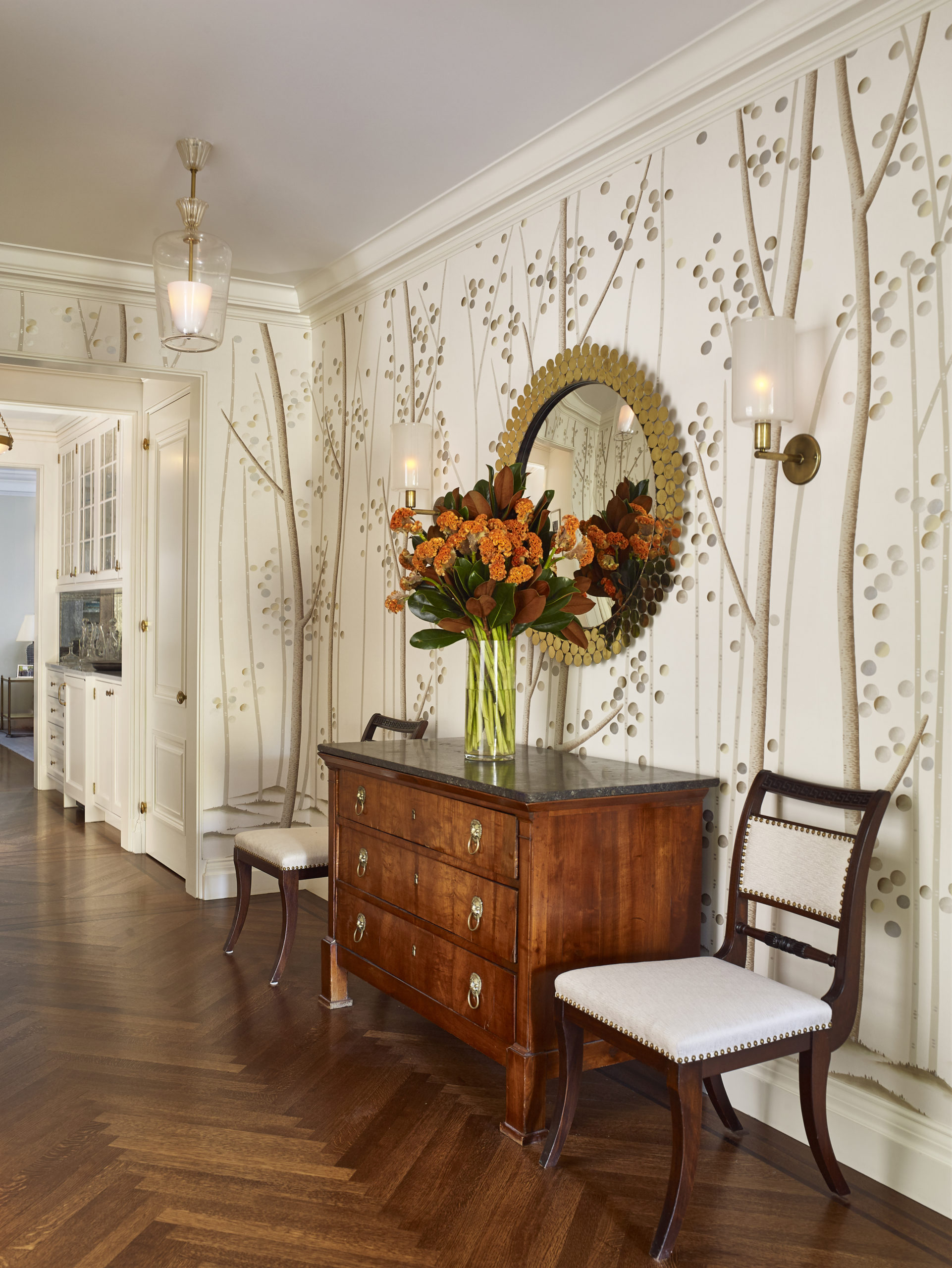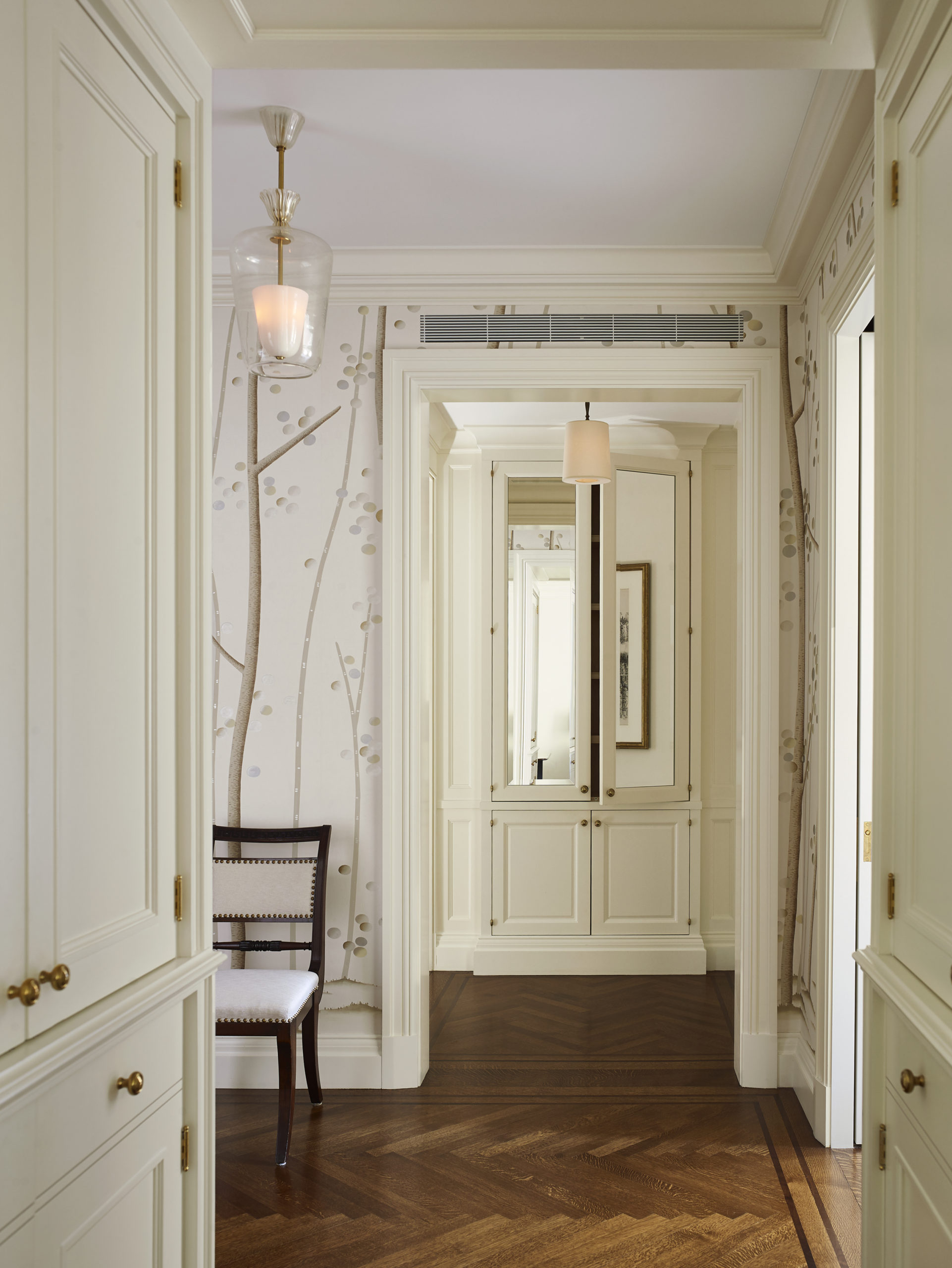 An interior view from living room to a mirrored pair of doors on a foyer
coat closet to capitalize on light.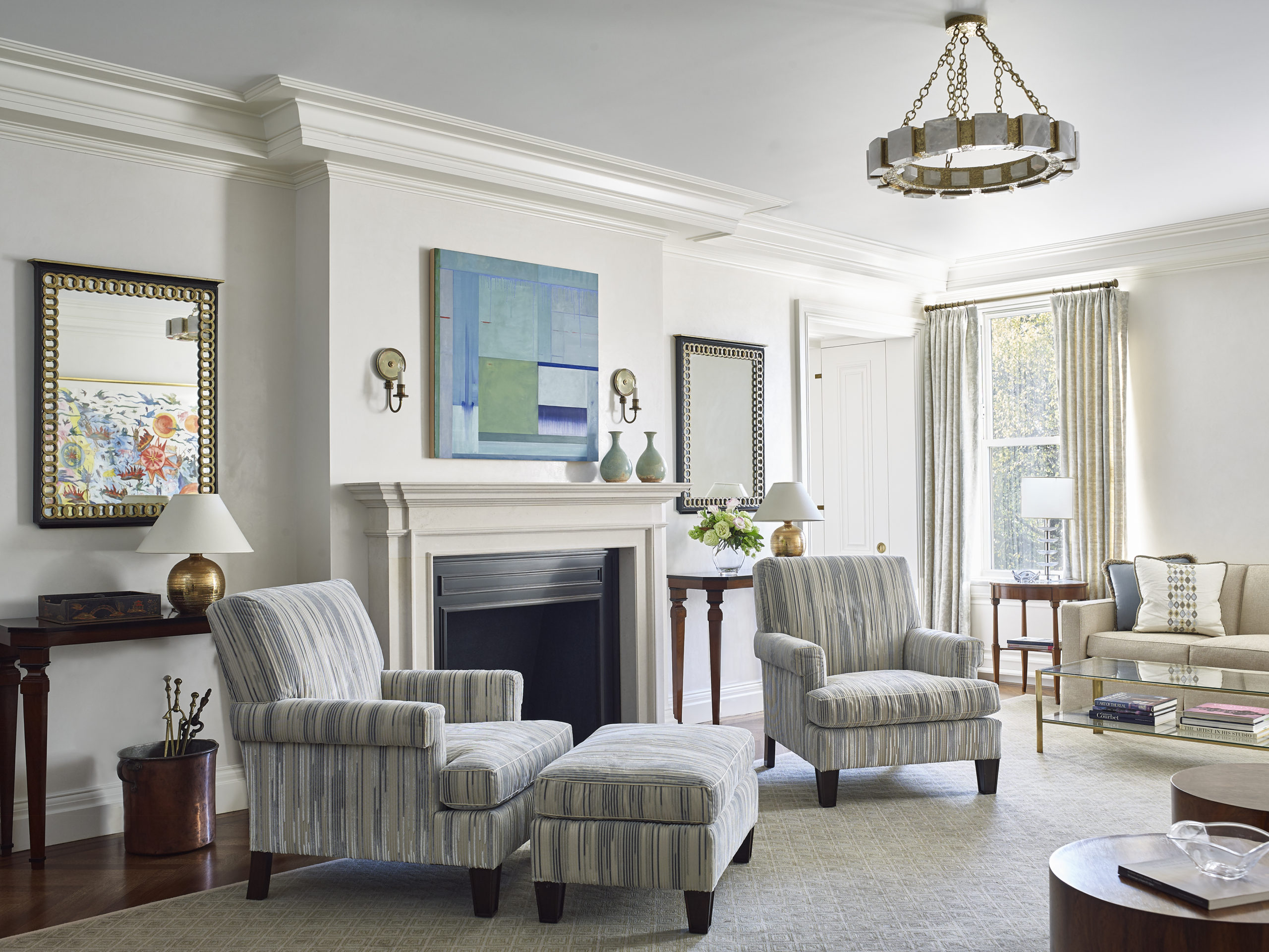 Living room above and library below are arranged enfilade along the exterior wall to create a cadence of windows with Central Park views.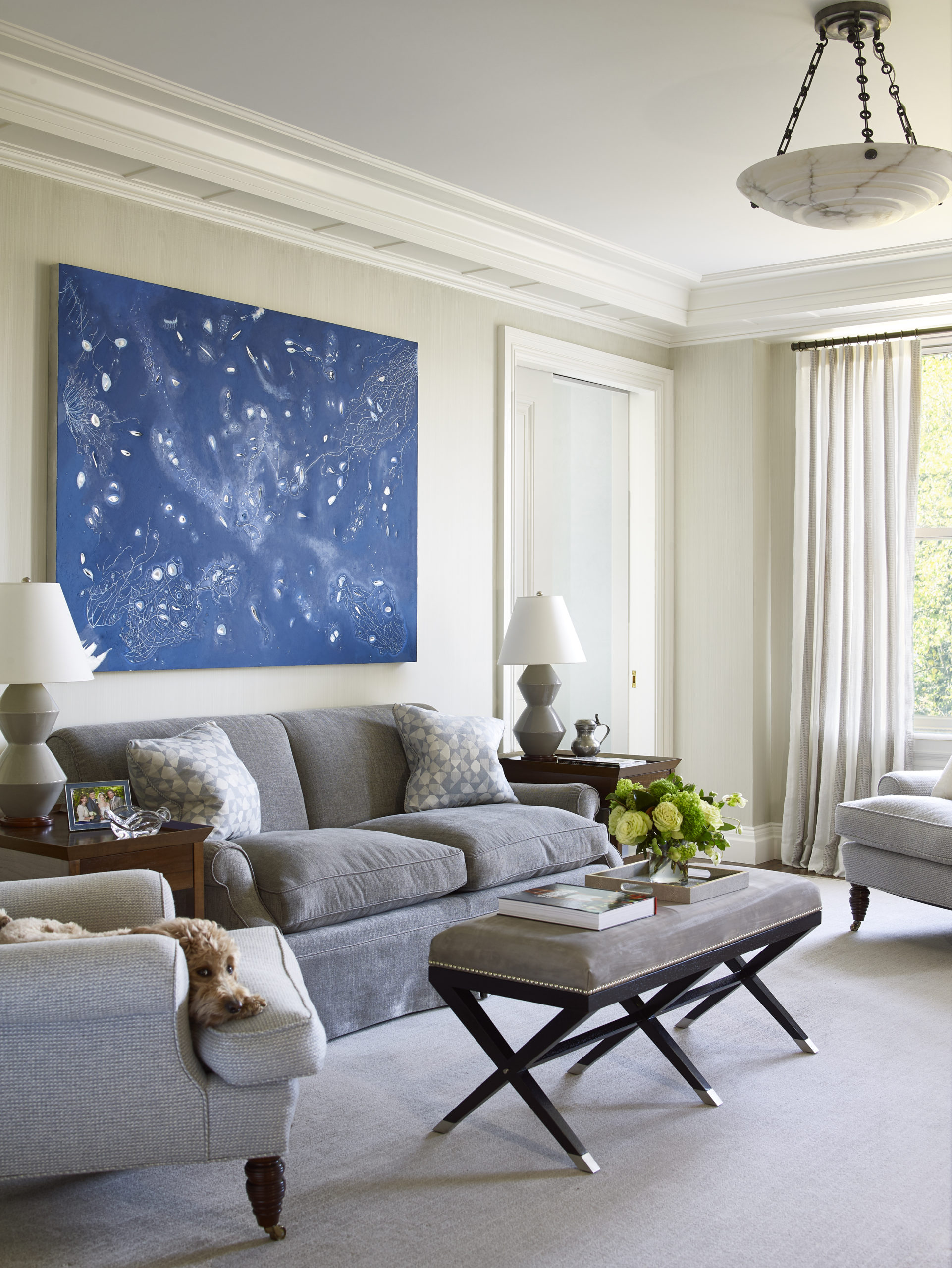 The library is the connector between the primary bedroom and the living room.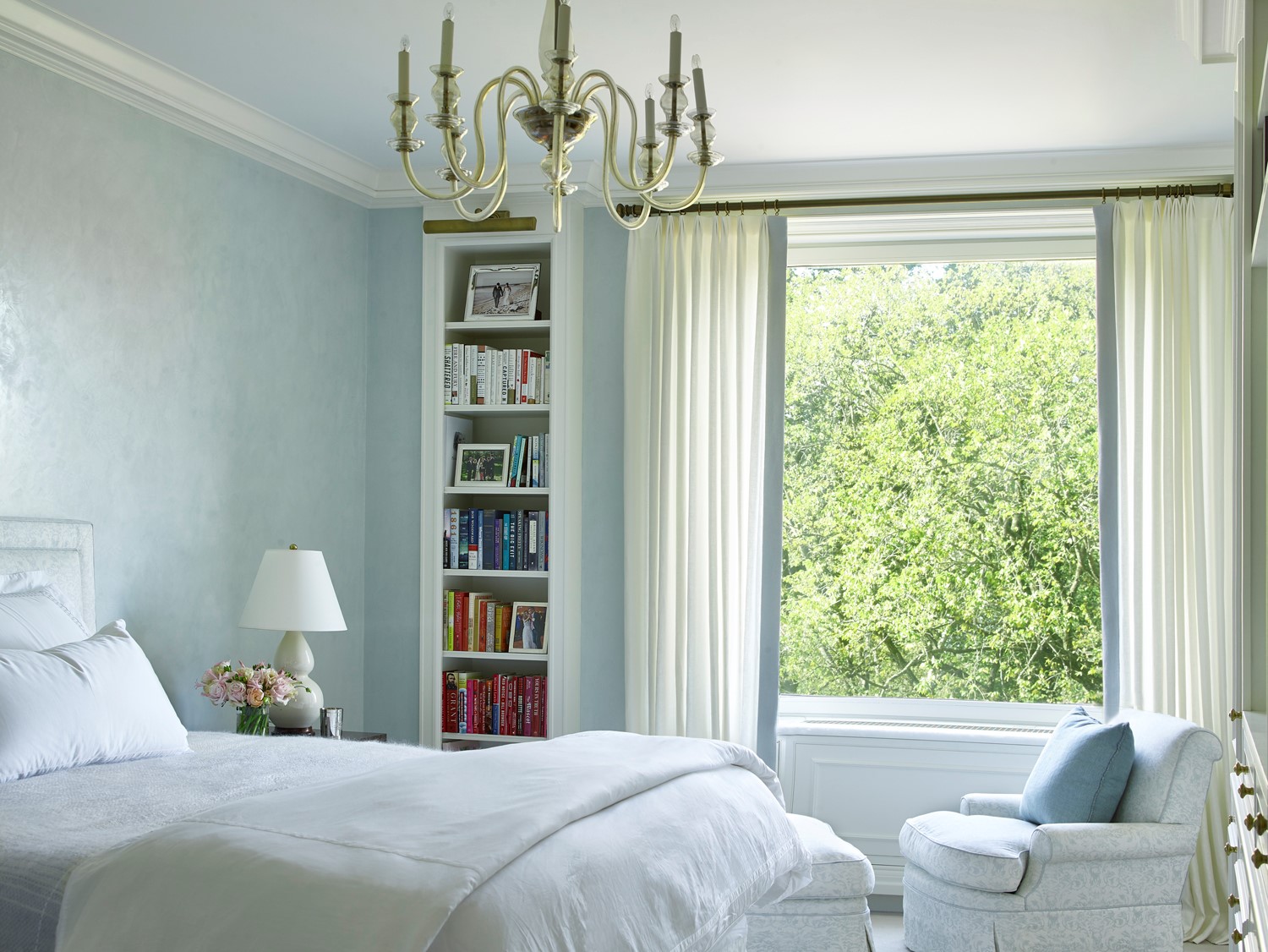 Following the enfilade theme is the path through
the primary bedroom and his natural anigre
wood dressing room to the stone bathroom.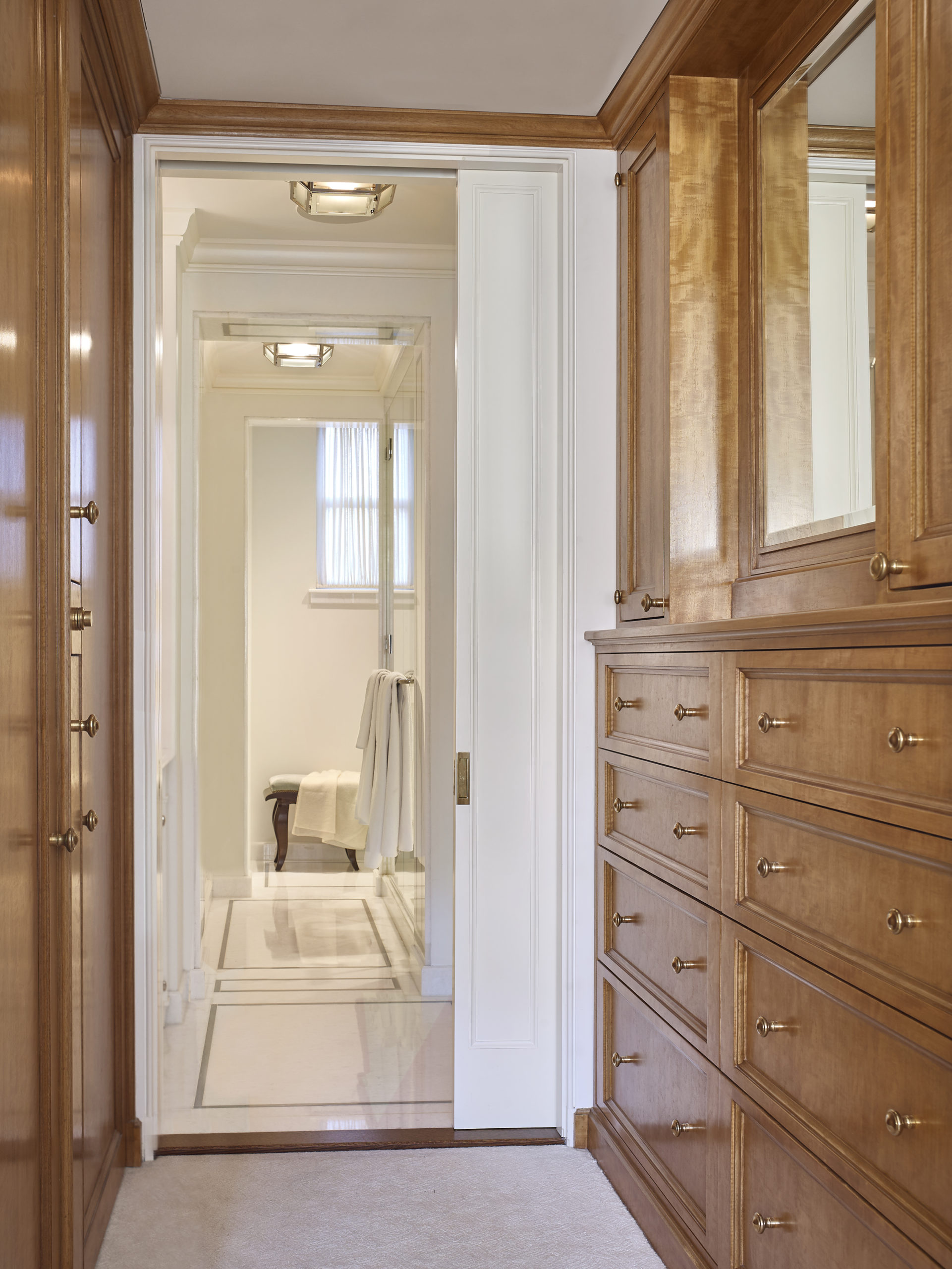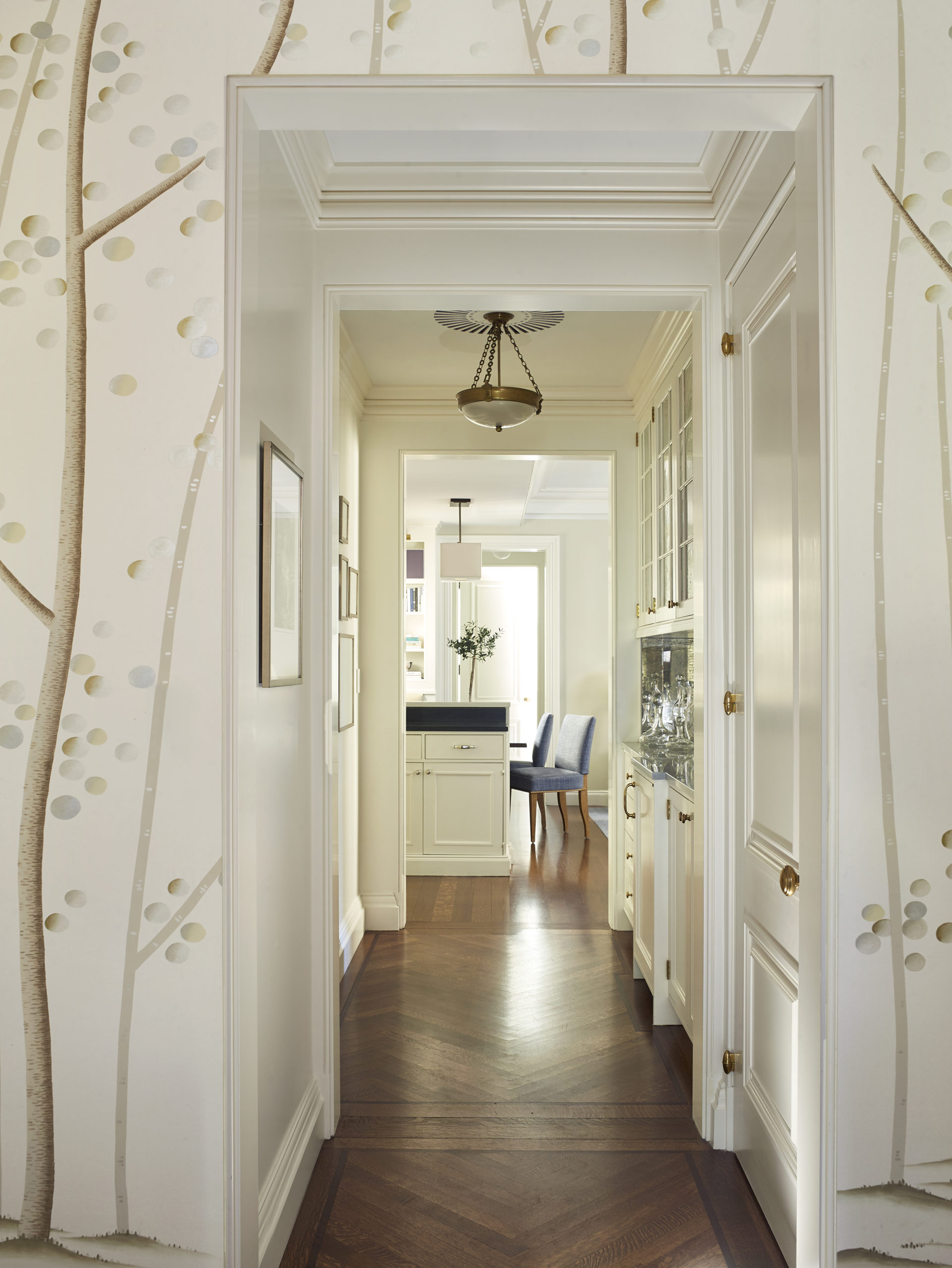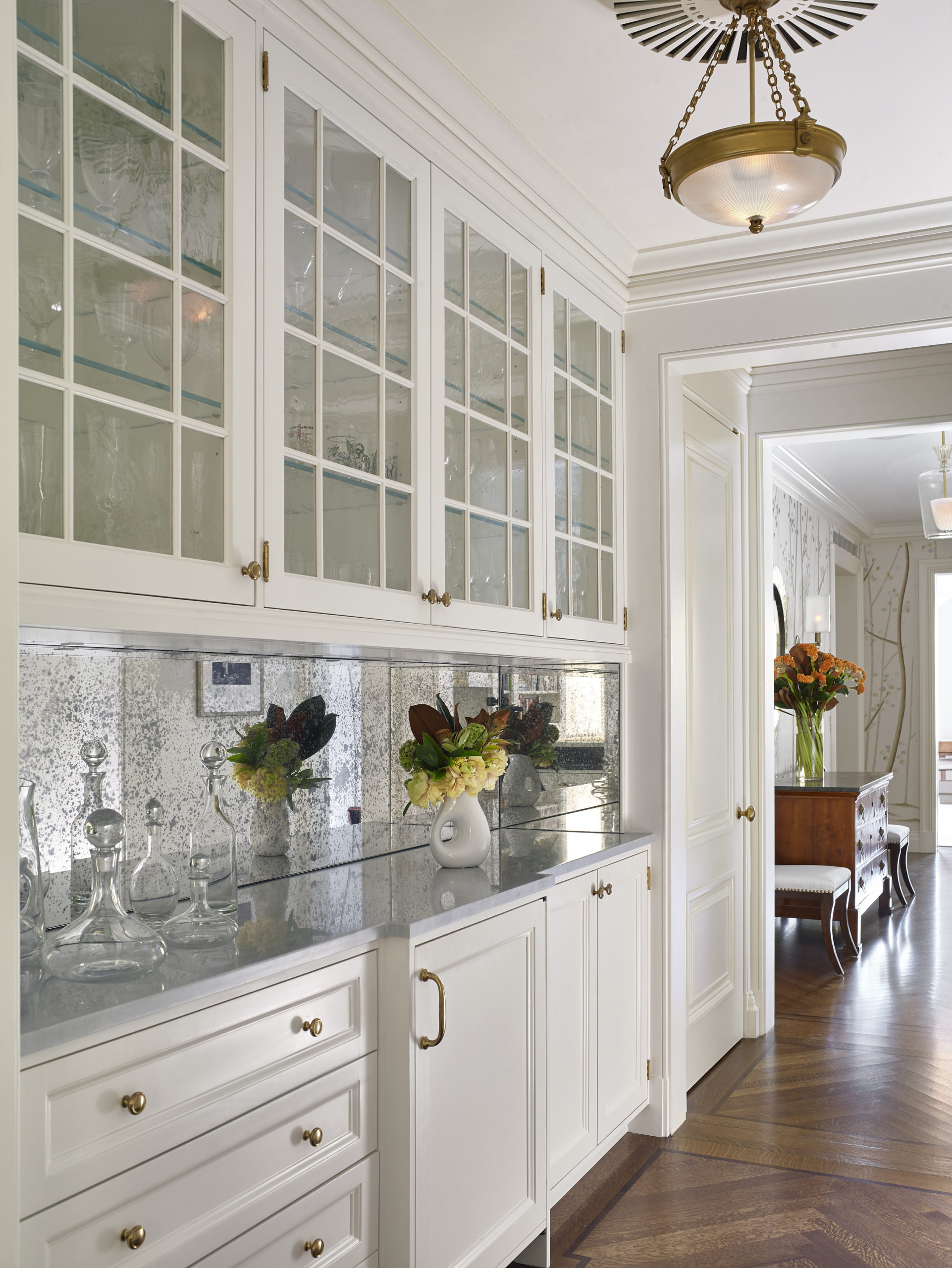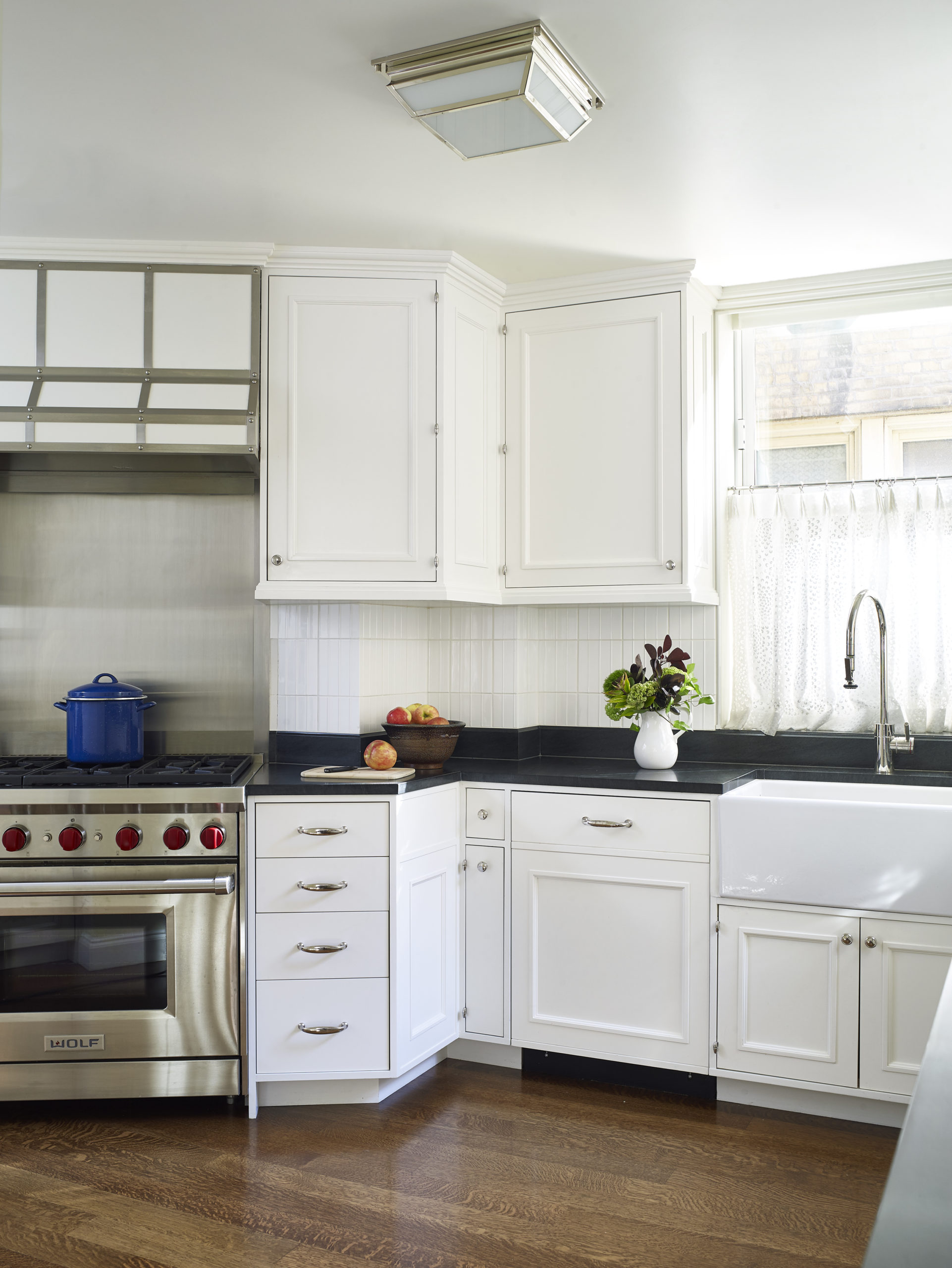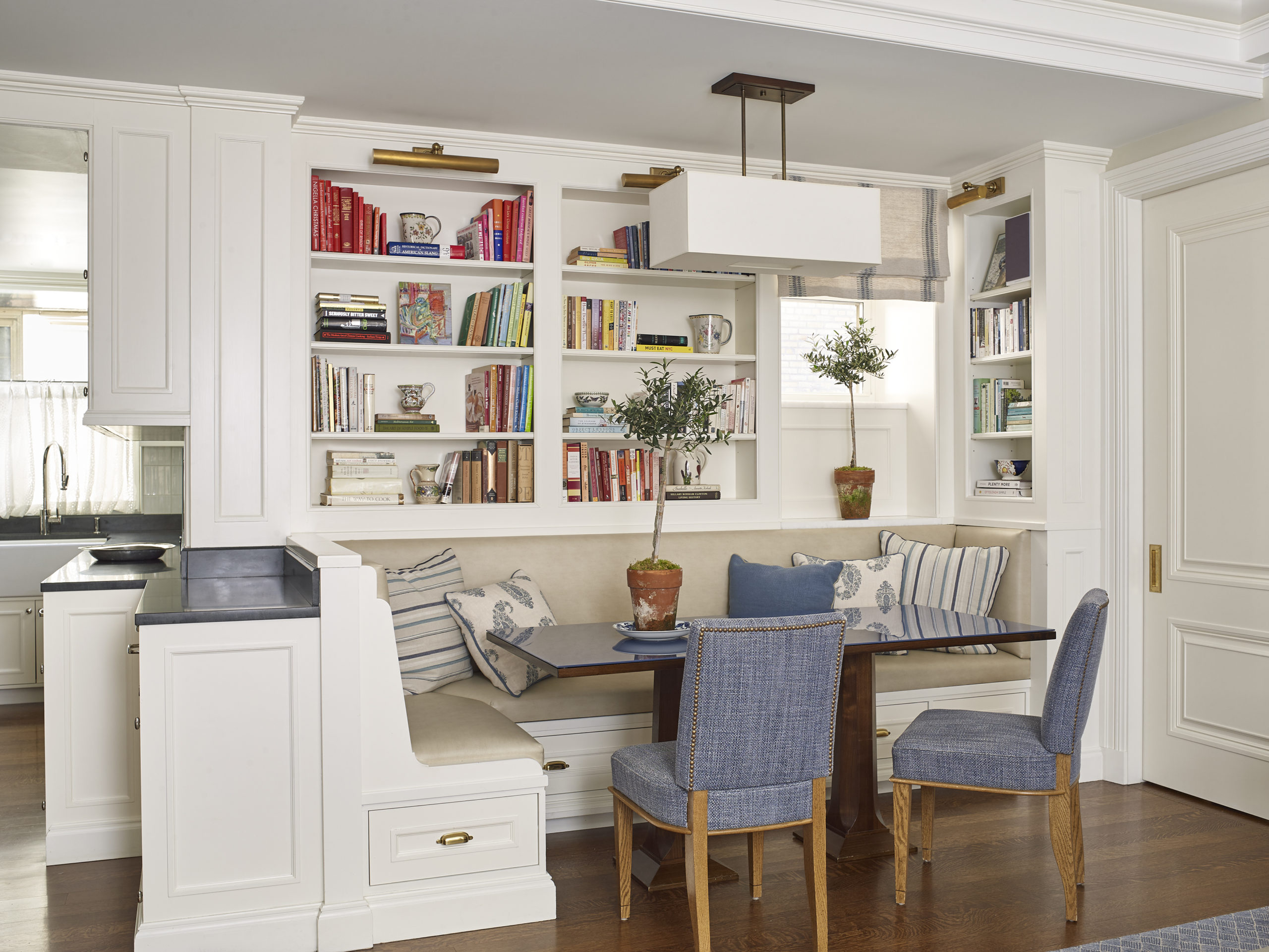 A banquette at the end of the kitchen bridges the connection to the family room creating an open, casual plan.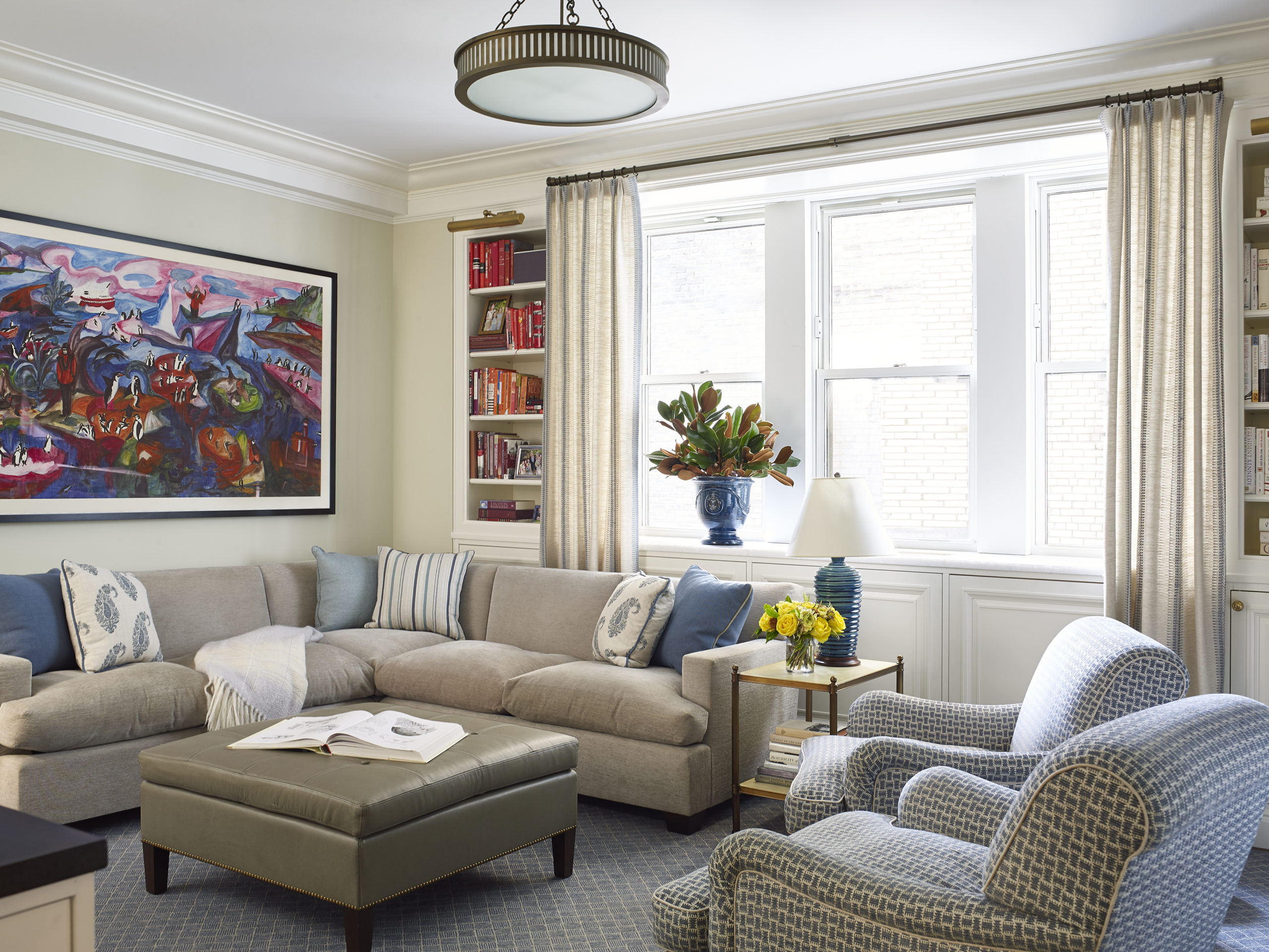 CREDITS:
General Contractor: Highline Construction Group
Hardwood Flooring Supplier: I.J. Peiser Floors
Glass Fabrication: Galaxy Glass
Interior Design: Elizabeth Dexter Interiors
Photography: Tria Giovan