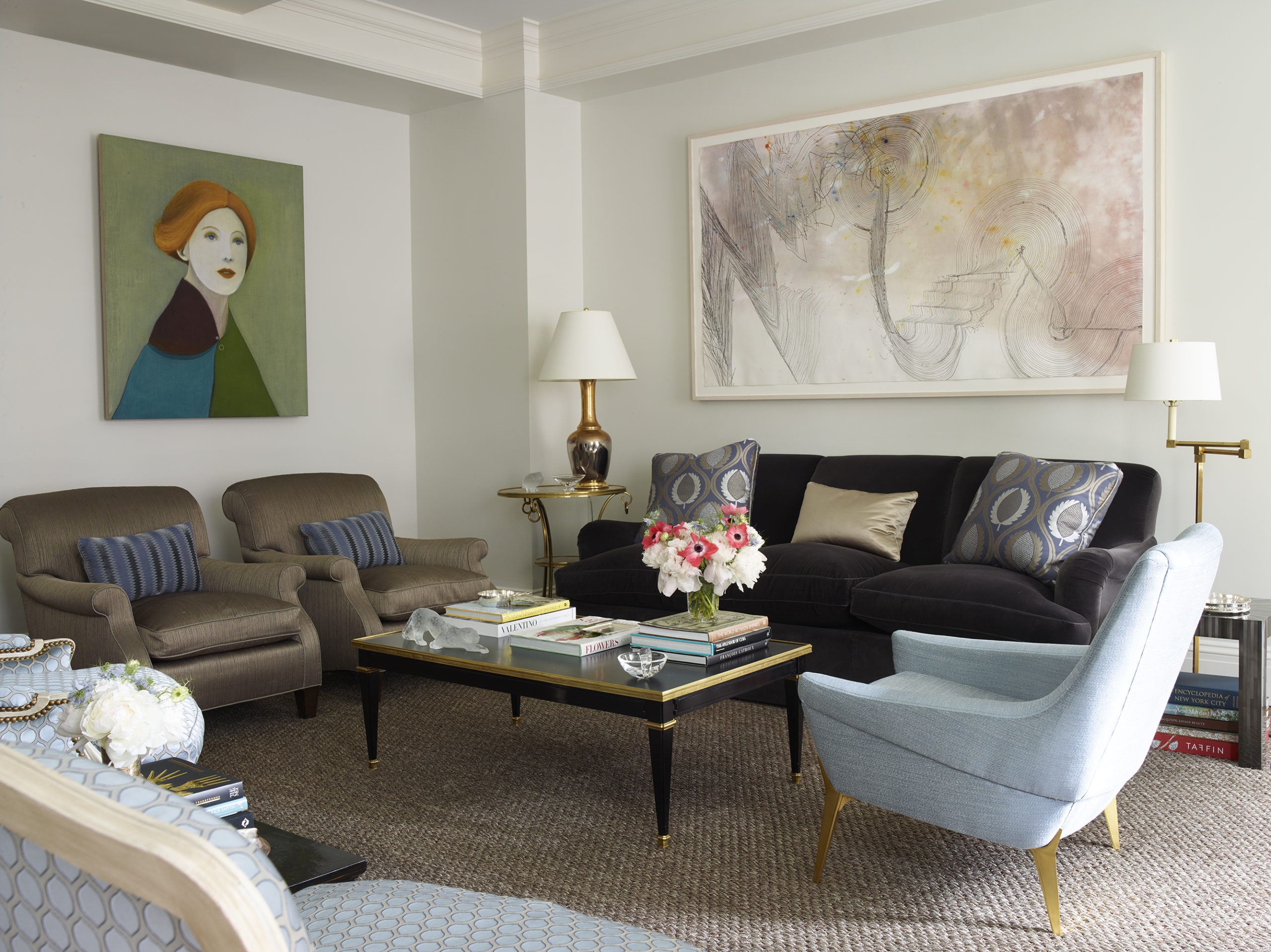 UPPER EAST SIDE DUPLEX APARTMENT
Recalling a quote from FLLW– referencing a stair he designed being like a ribbon being thrown in the air; our new stair carriage in this apartment for a young couple was completely reconceived to suit the existing opening. The bronze and steel balustrade lightened the visual weight.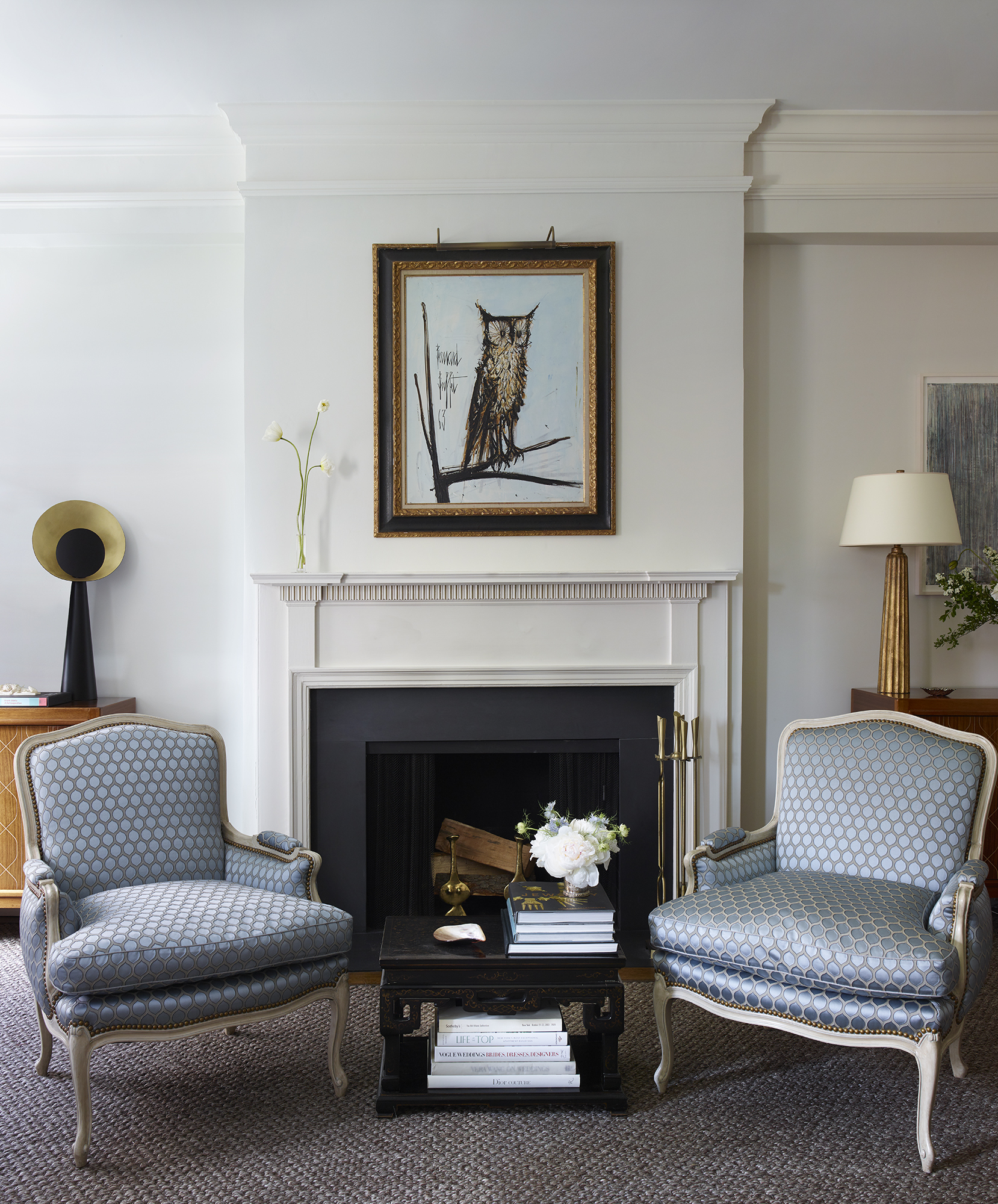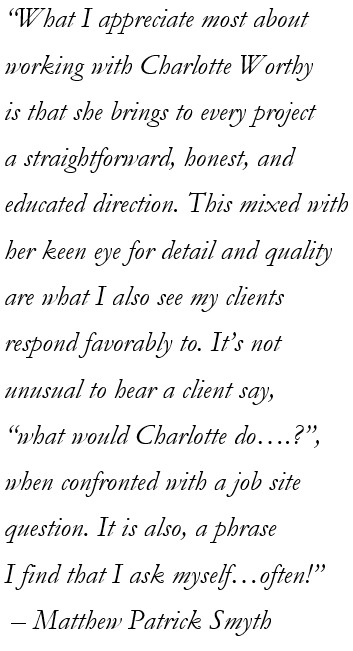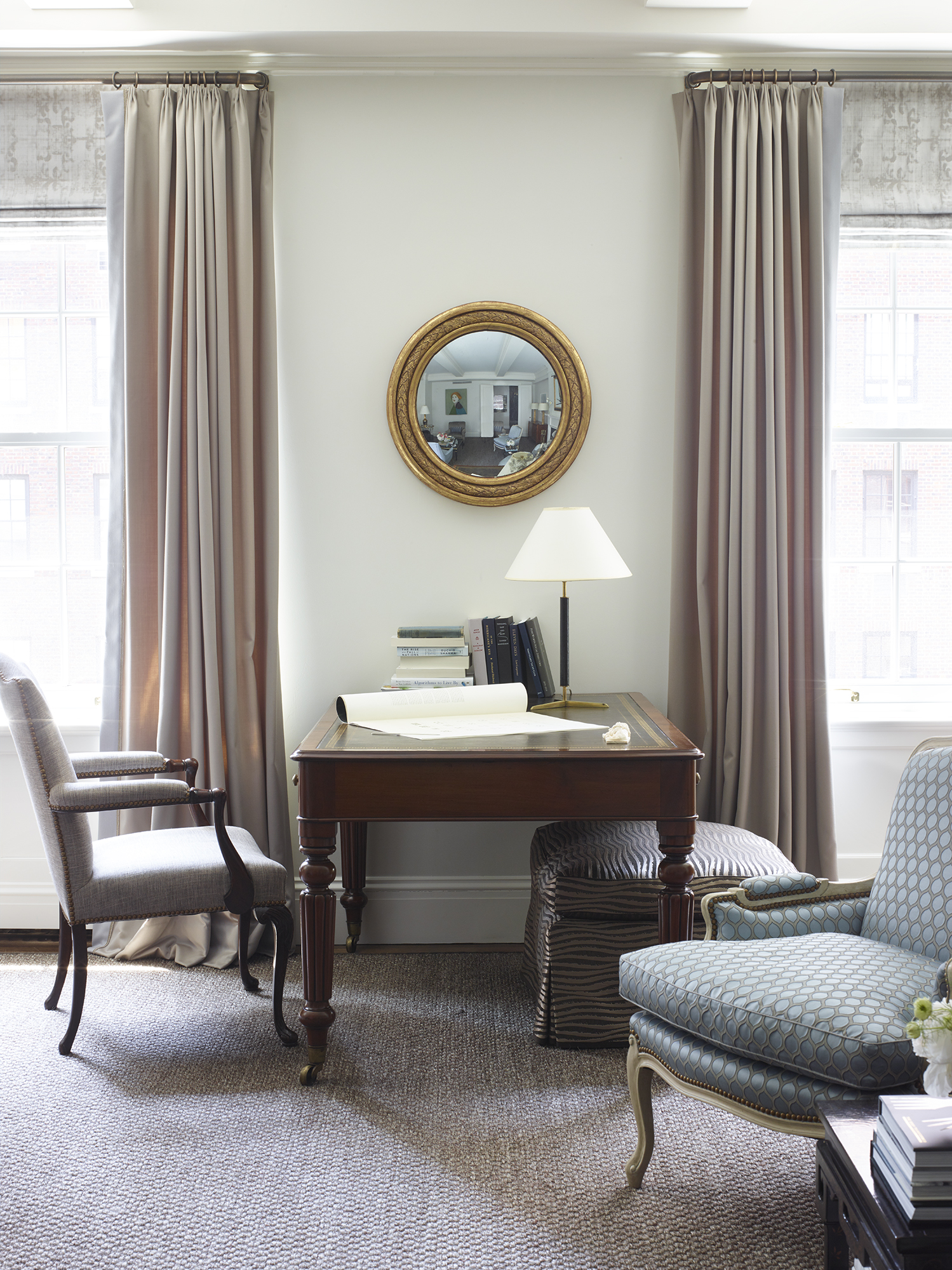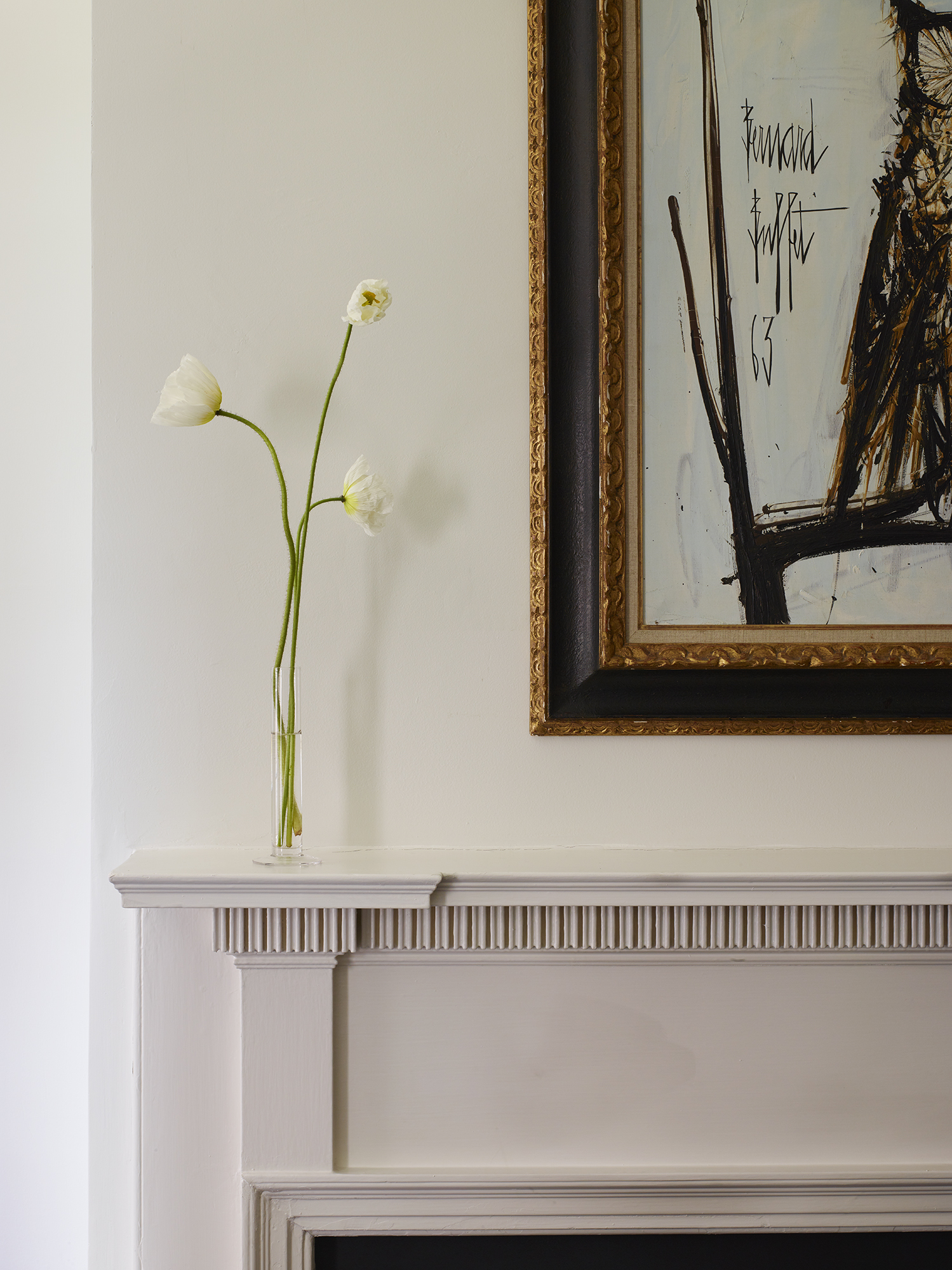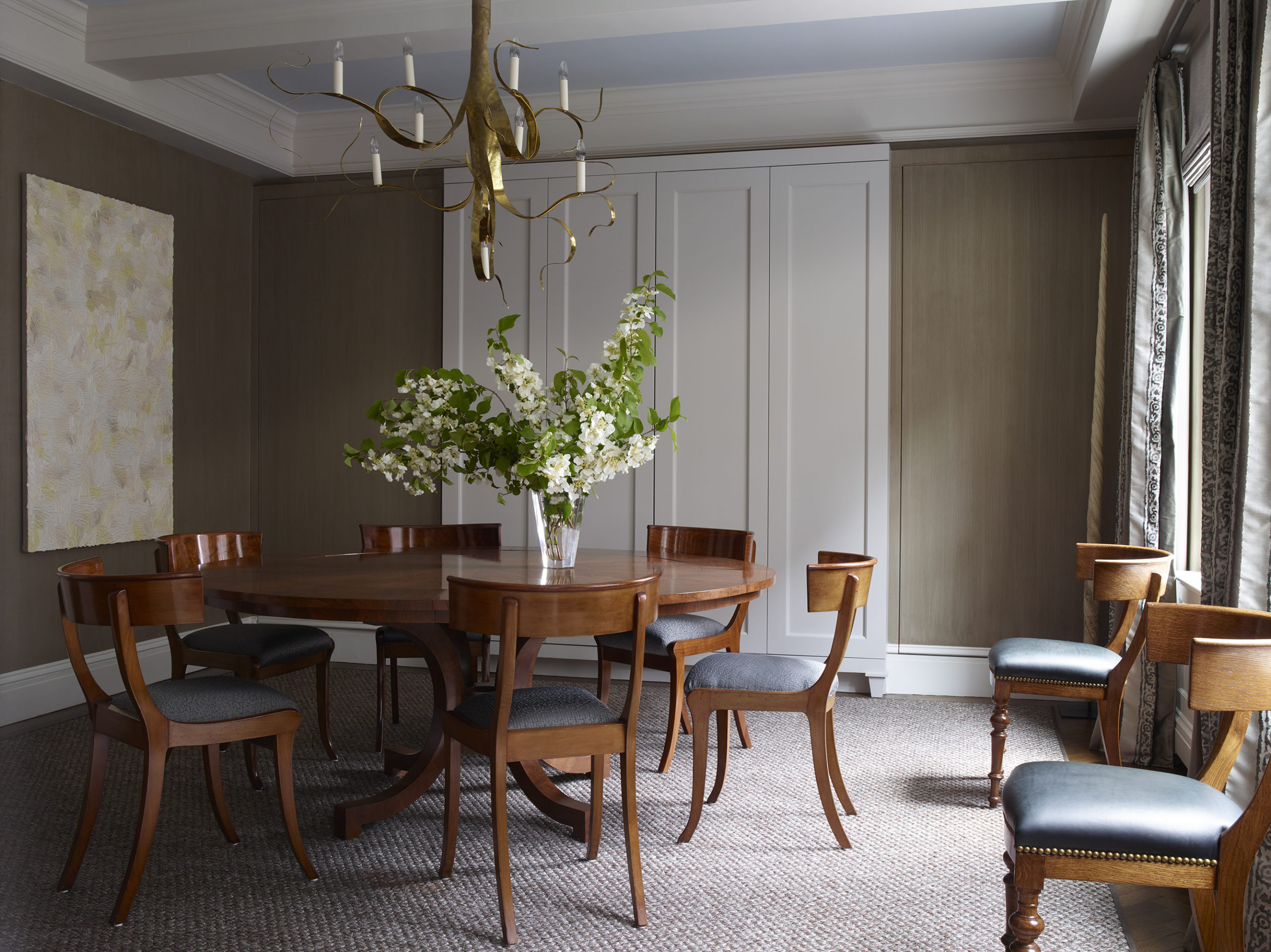 The dining room cabinet is actually three cabinets. One central cabinet for linens and china and two flanking cabinets behind concealed doors.
One concealed door opens to reveal a fitted dry bar.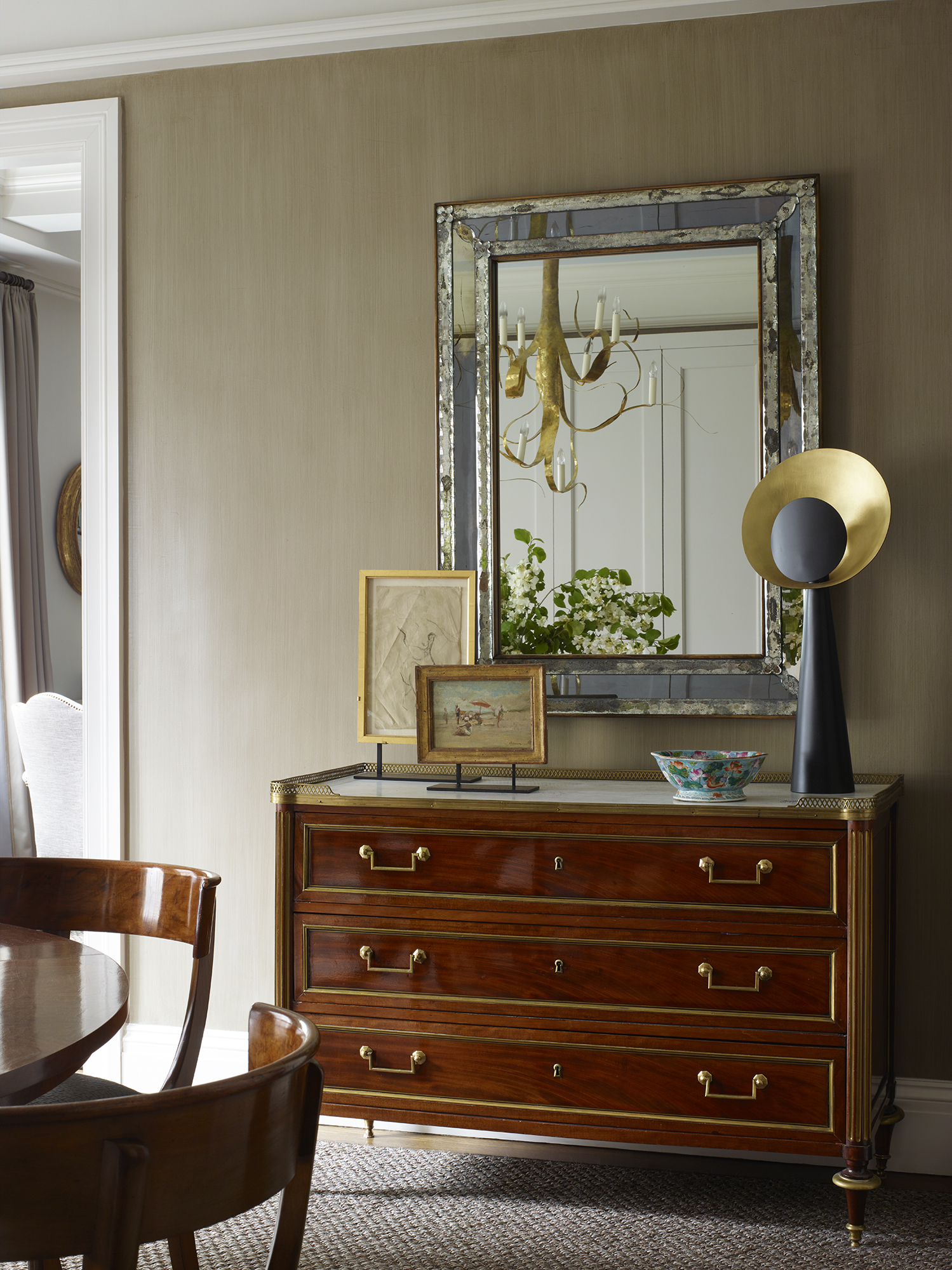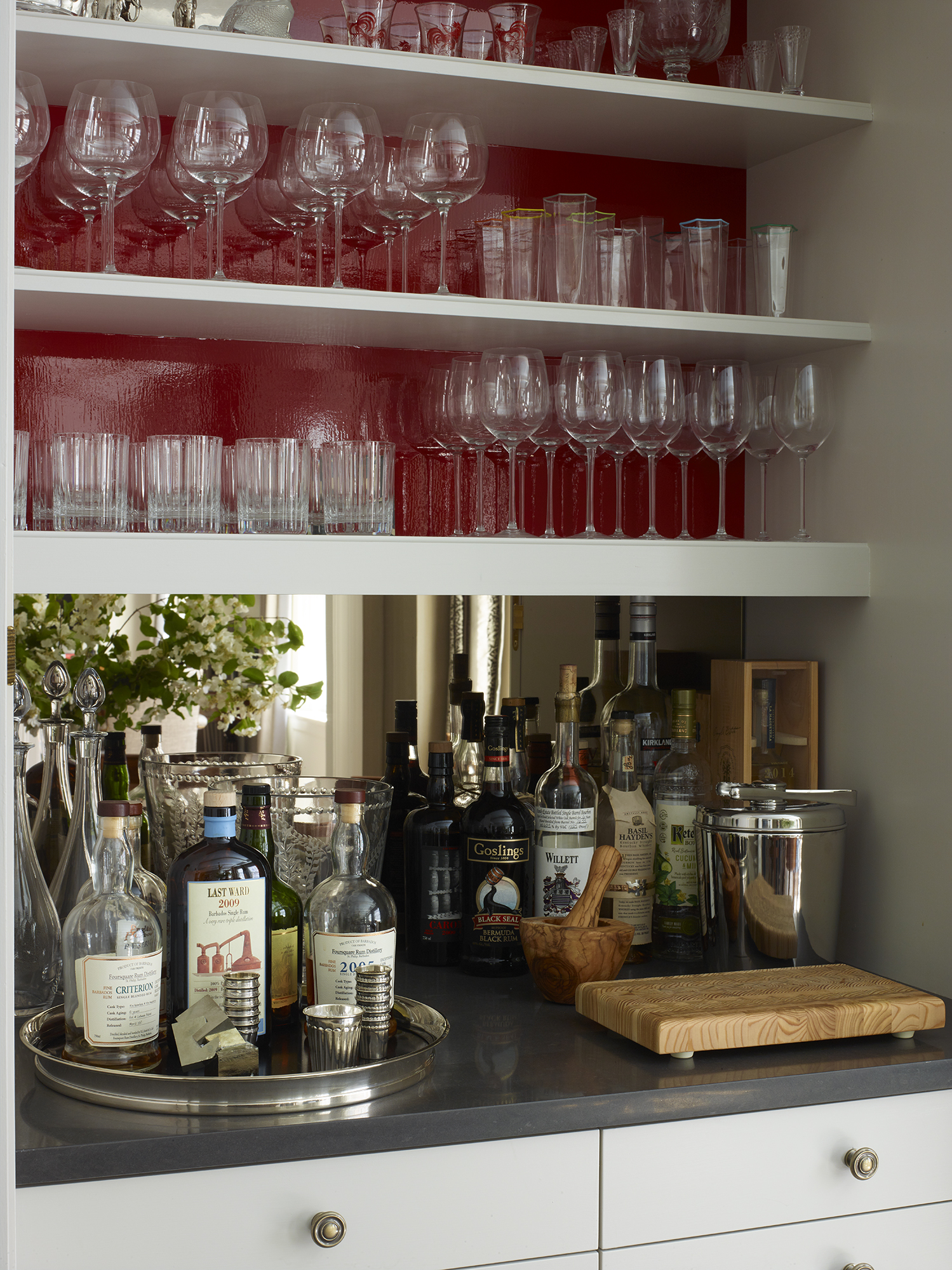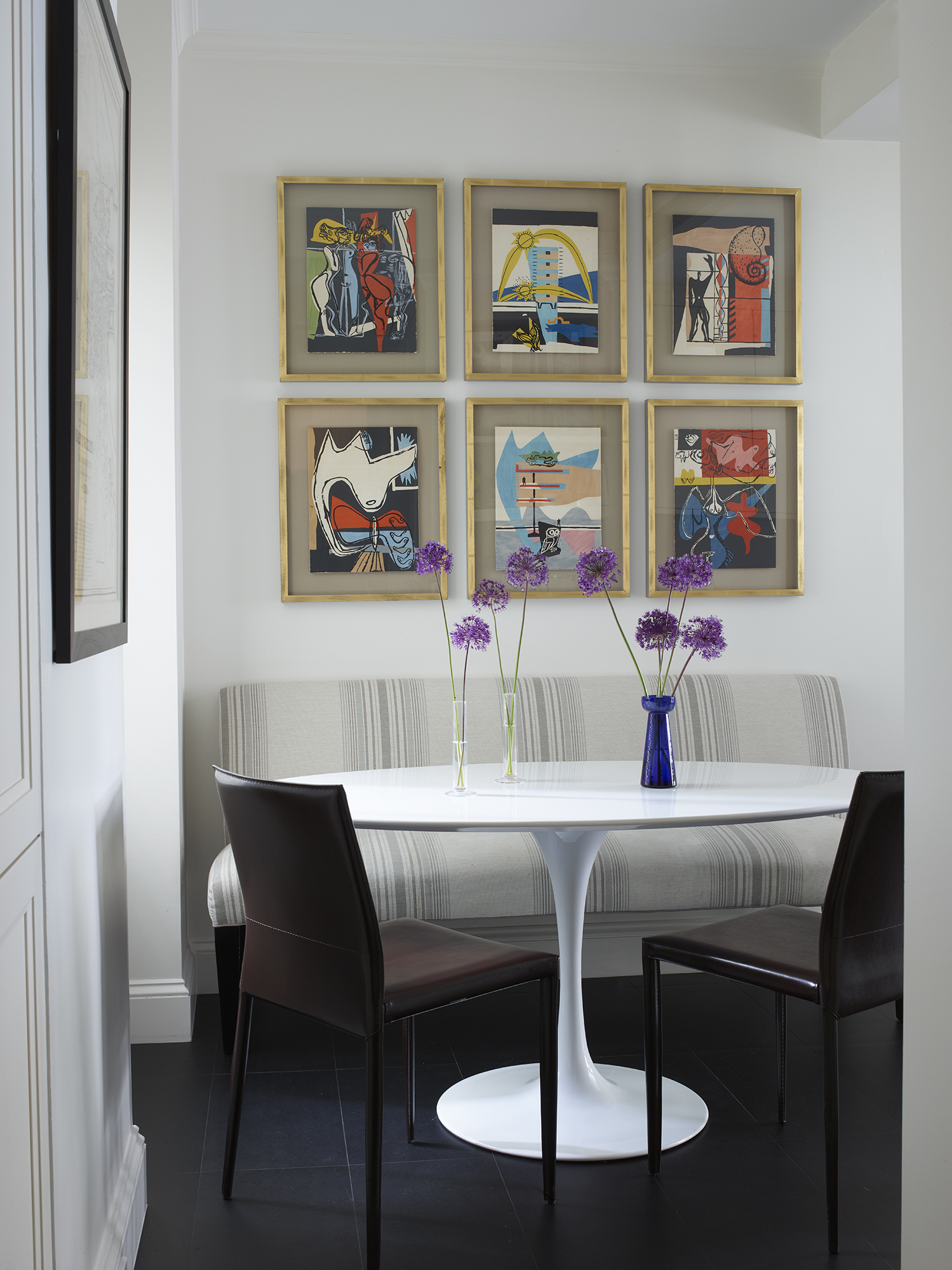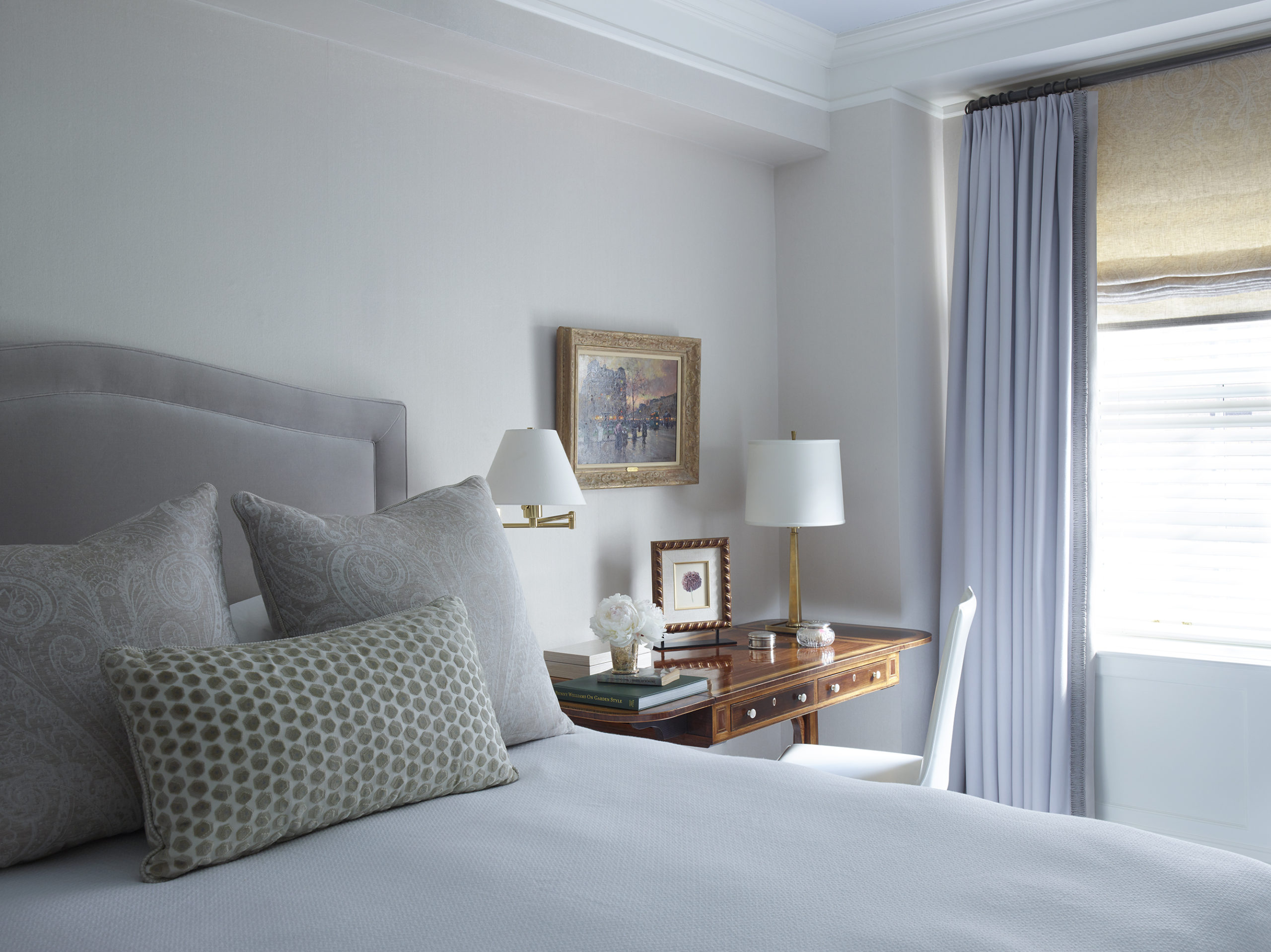 CREDITS:
General Contractor: Daniel J. Murphy, Inc
Interior Design: Matthew Patrick Smyth, Inc.
Photography: Simon Upton