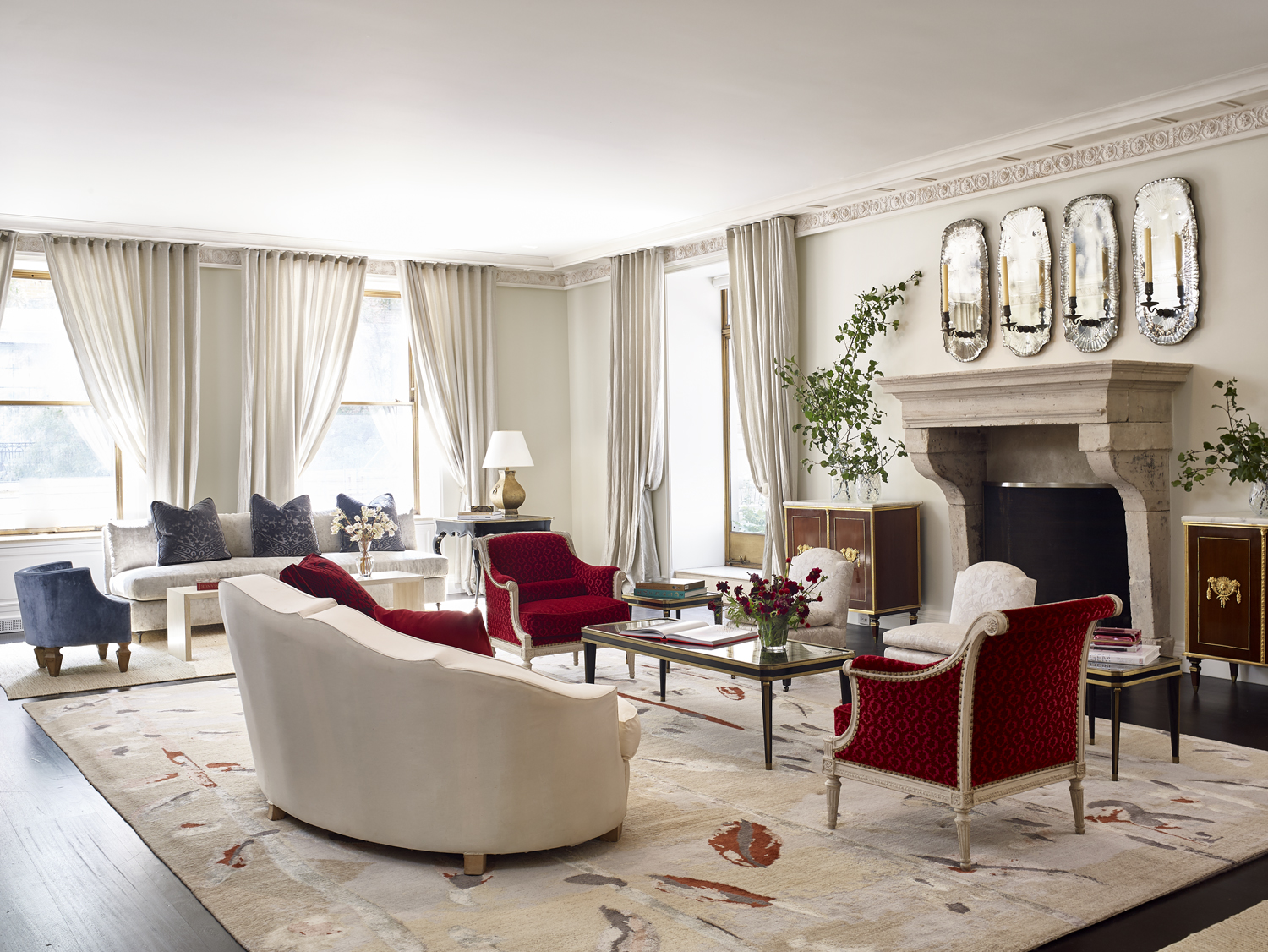 A DUPLEX AT 740 PARK AVENUE
A substantial renovation transformed this duplex into a very personal home for a young family. The decoration intellectually references history with a modern, curated approach.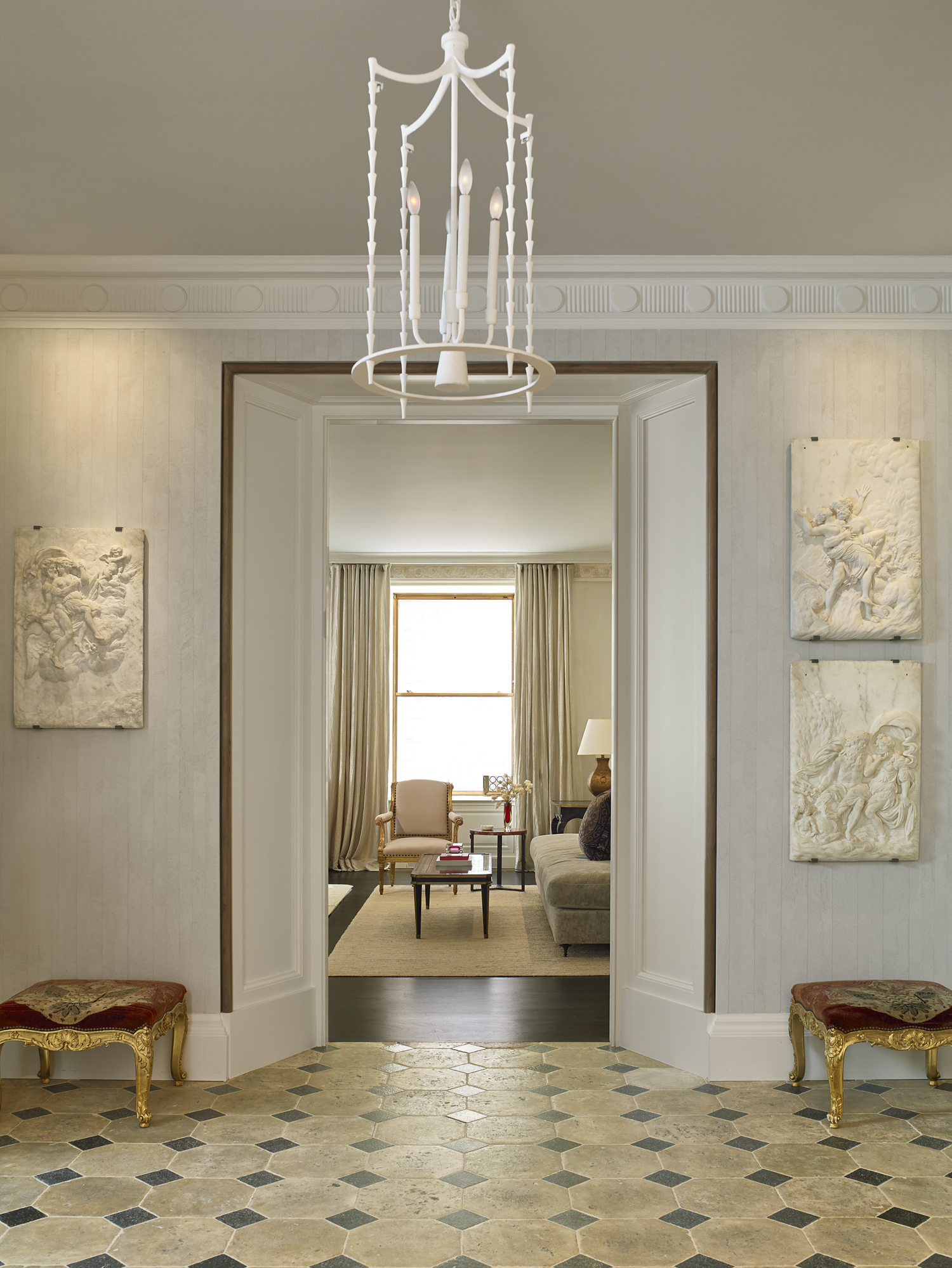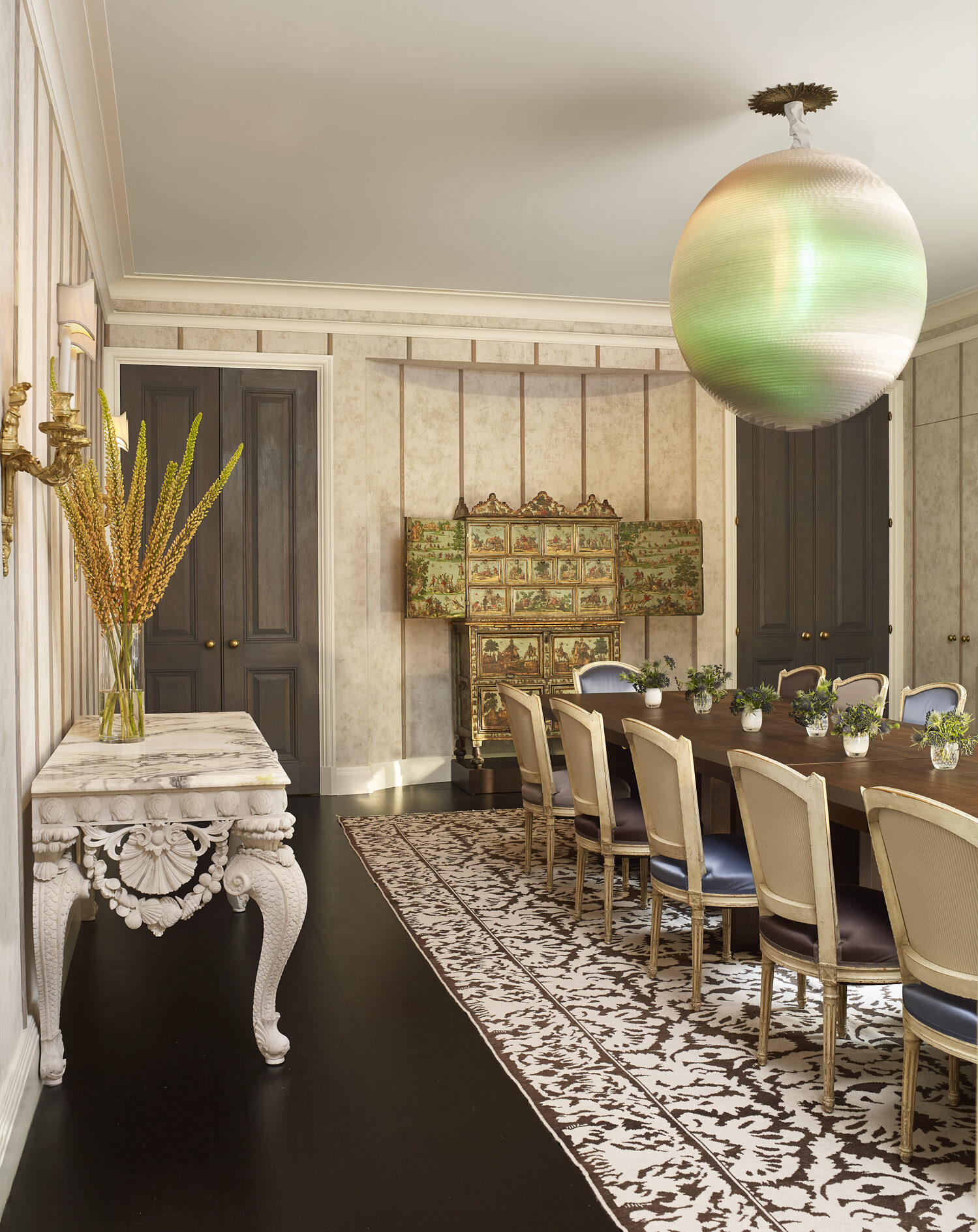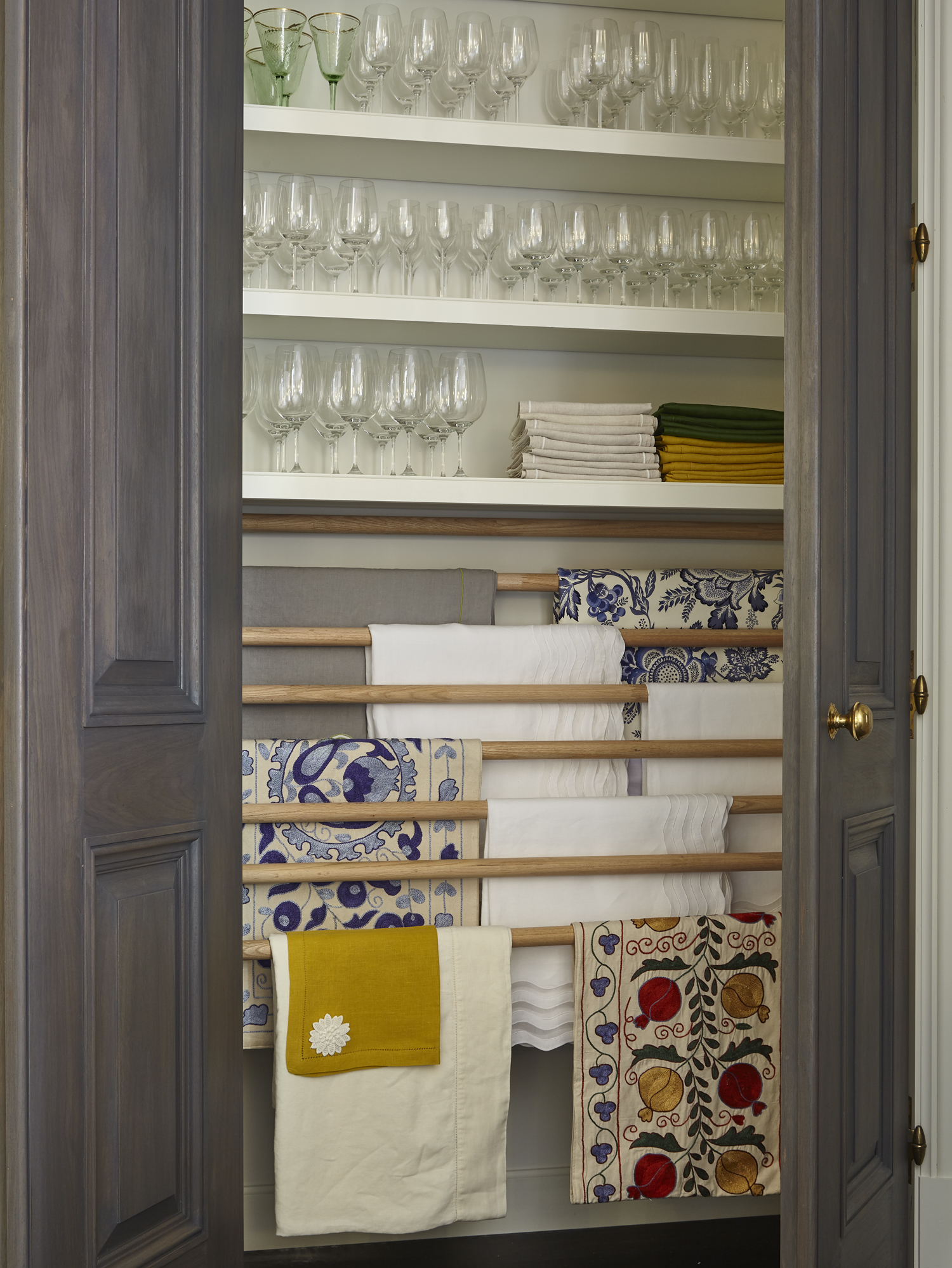 The dining room's formal layout finds balance with paired sets of doors which flank a niche of captured "extra" space. One paired set of doors conceals a linen press, which is ample storage for glasses and table linens. The hang rods are part of a custom rack designed to be adjustable.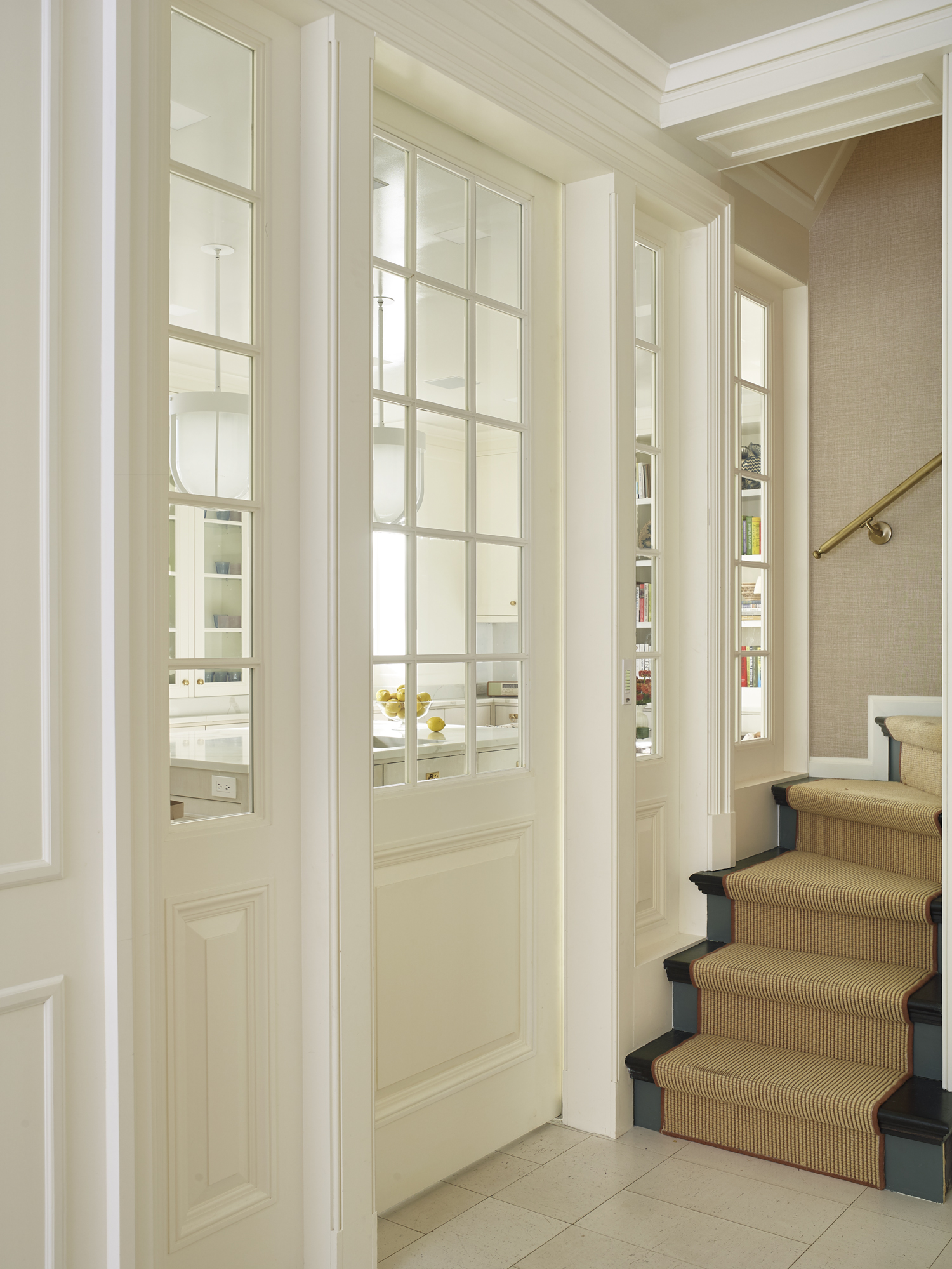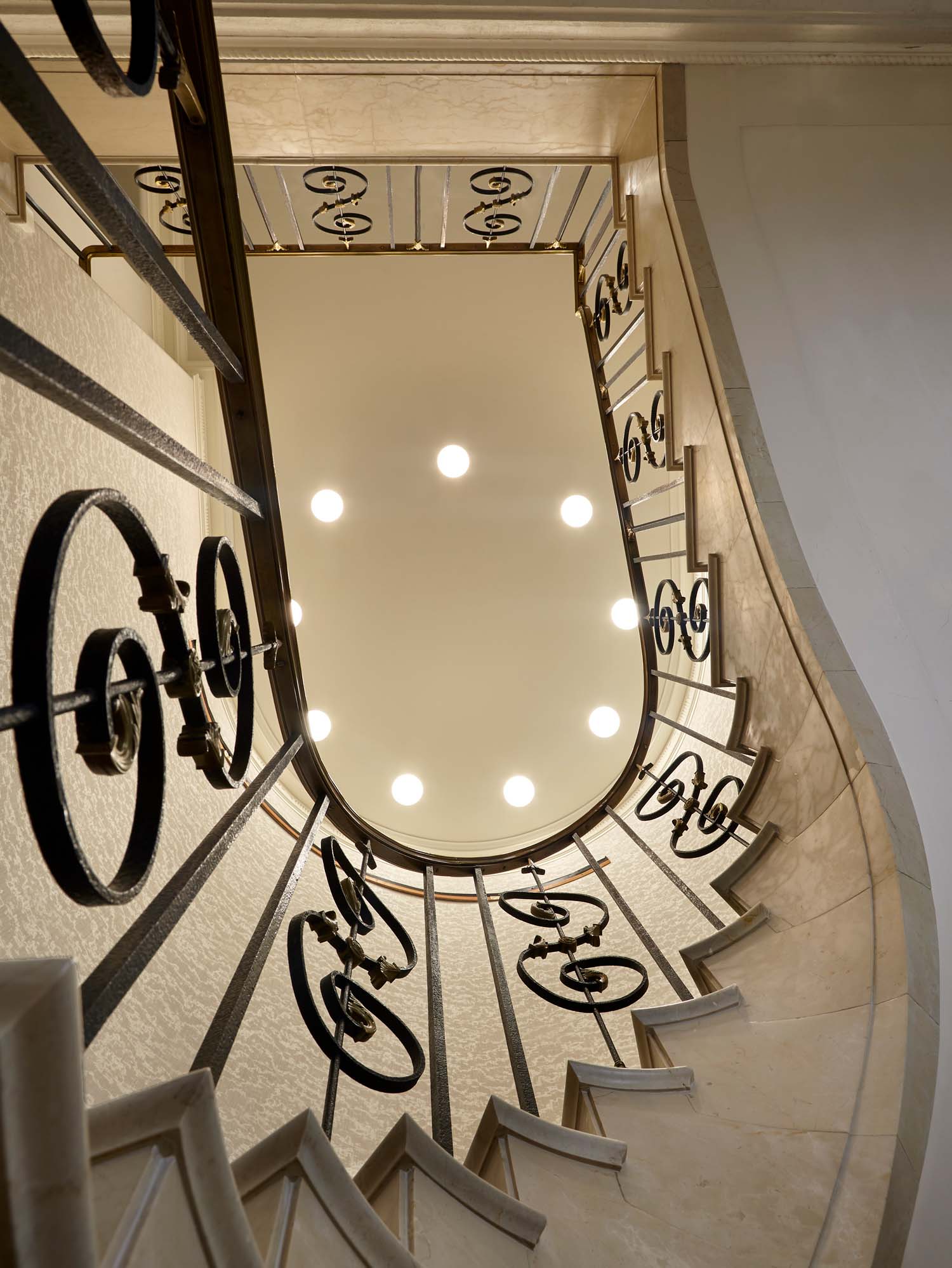 Above the iconic 740 Park steel and iron railing is a modern ring of lights — inspired by Piero Portaluppi's canopy at Villa Necchi Campiglio.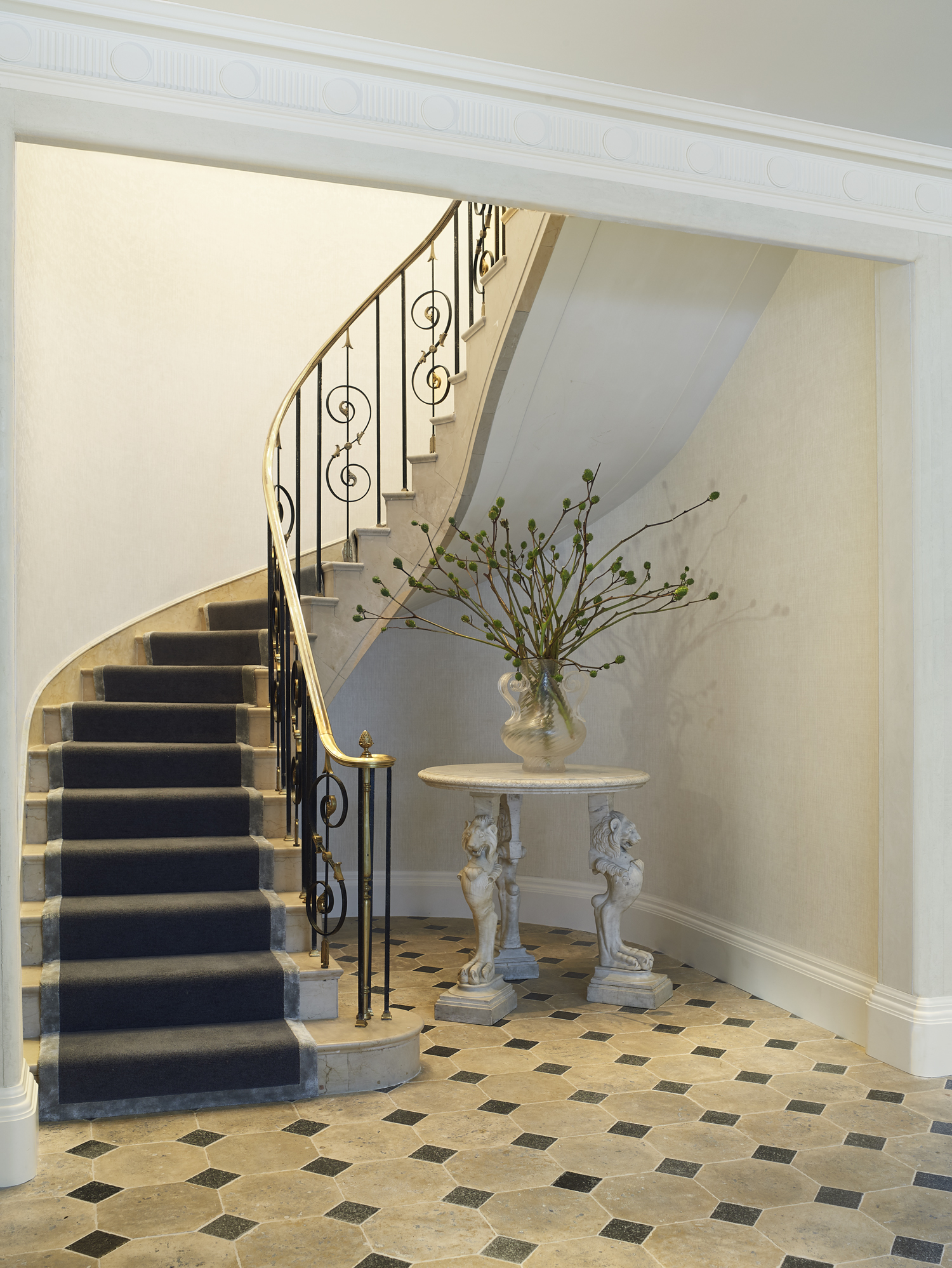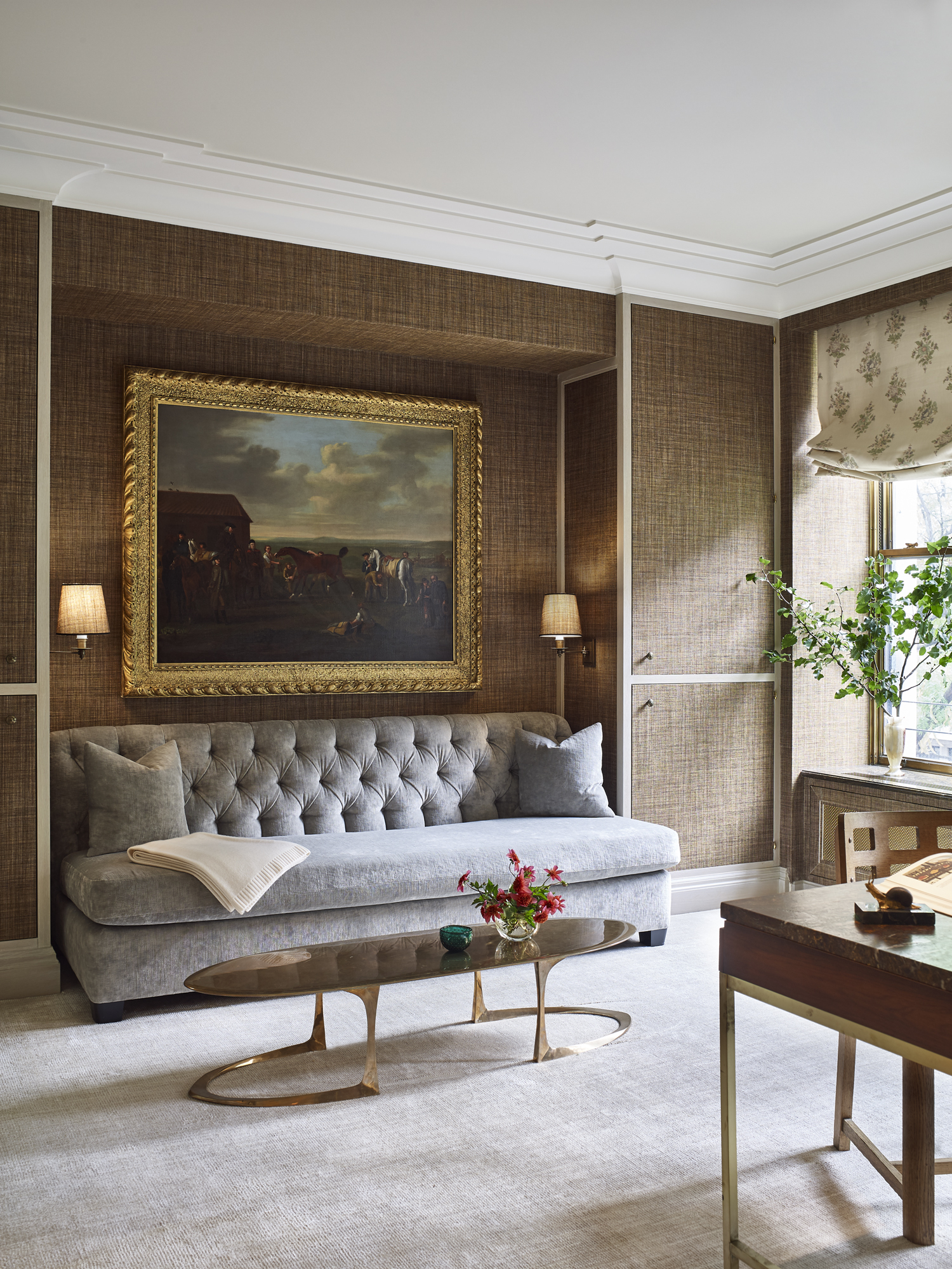 This sitting room is a quiet haven and an anteroom to his and her dressing rooms and bathrooms.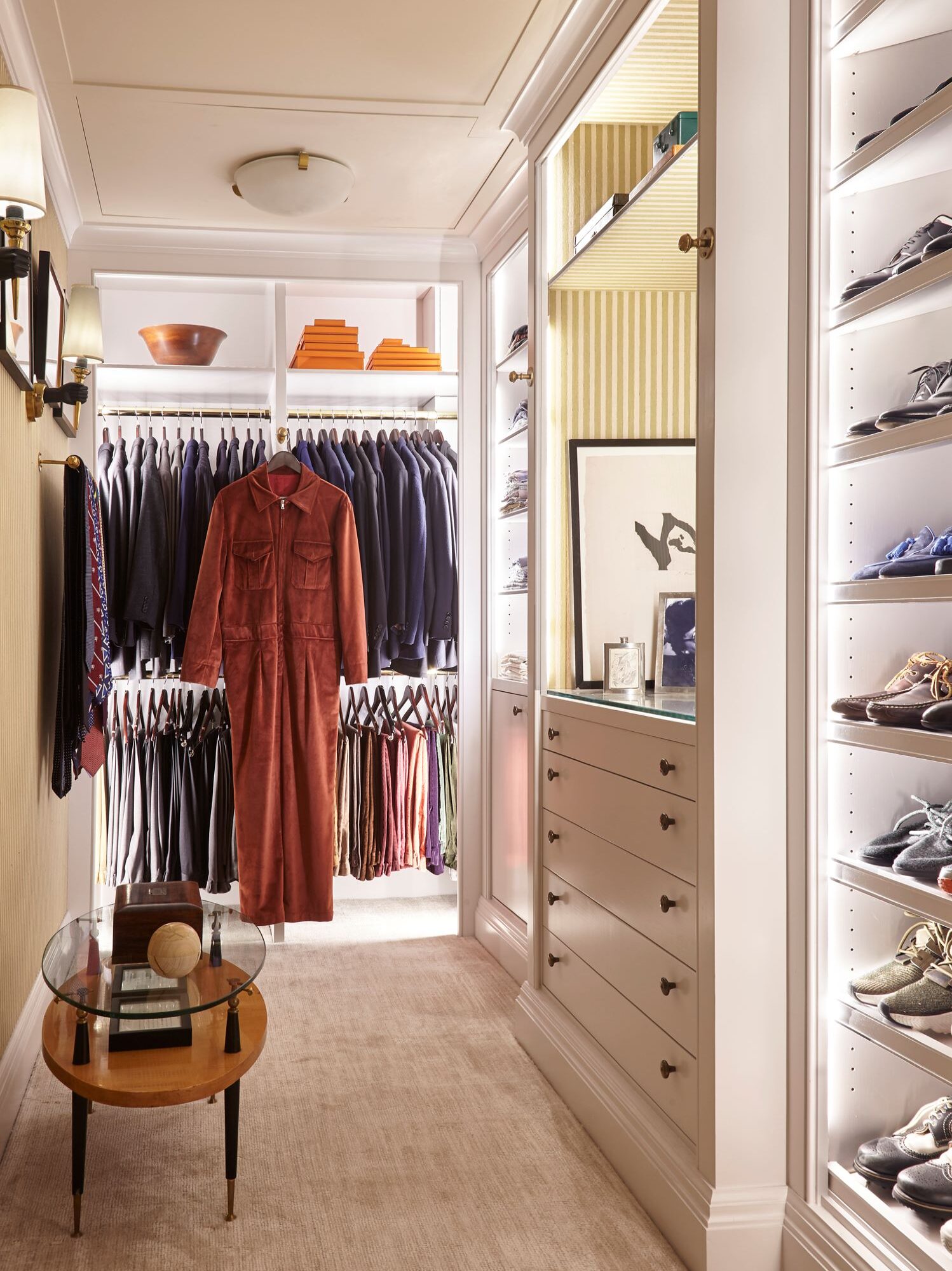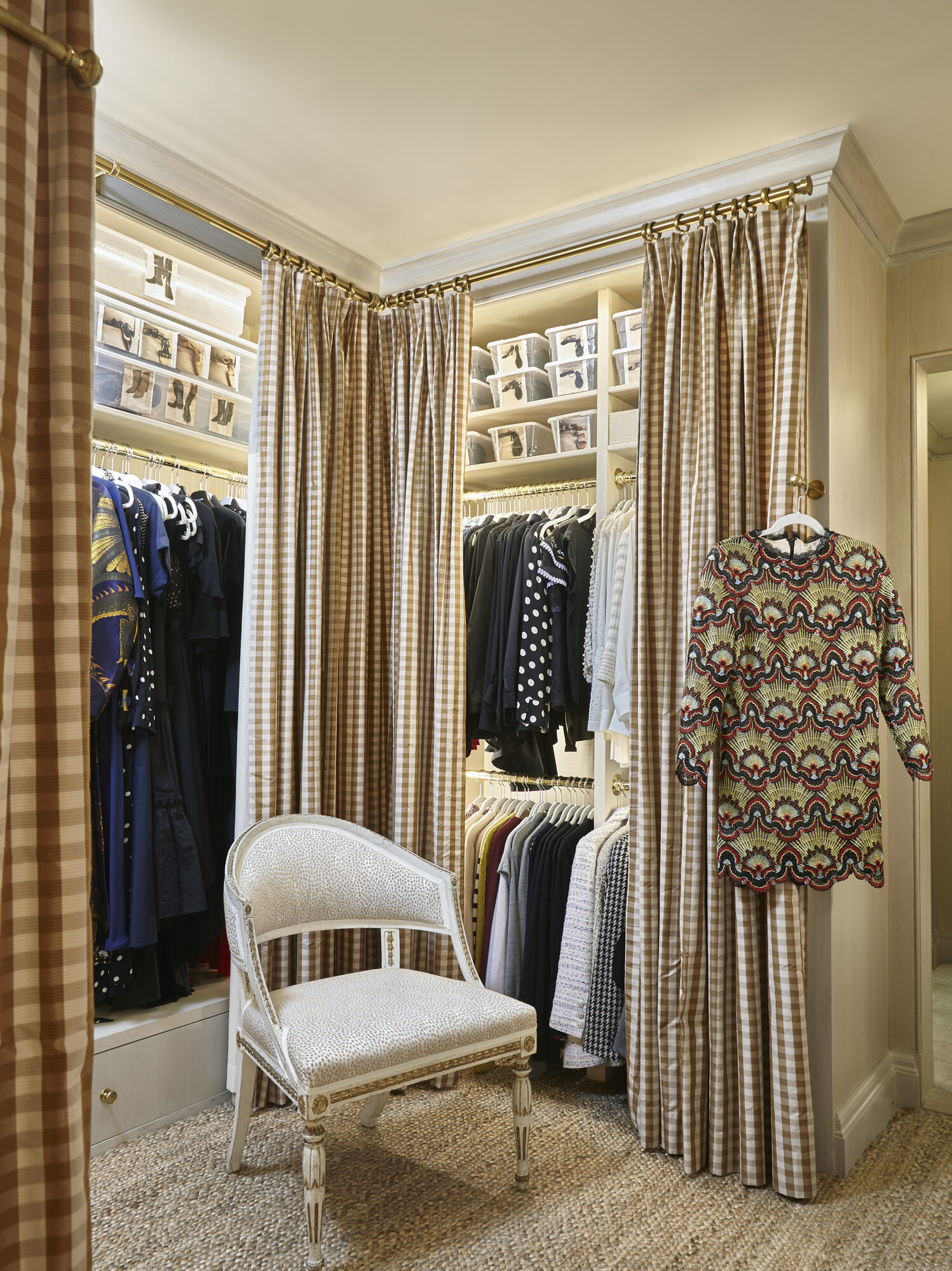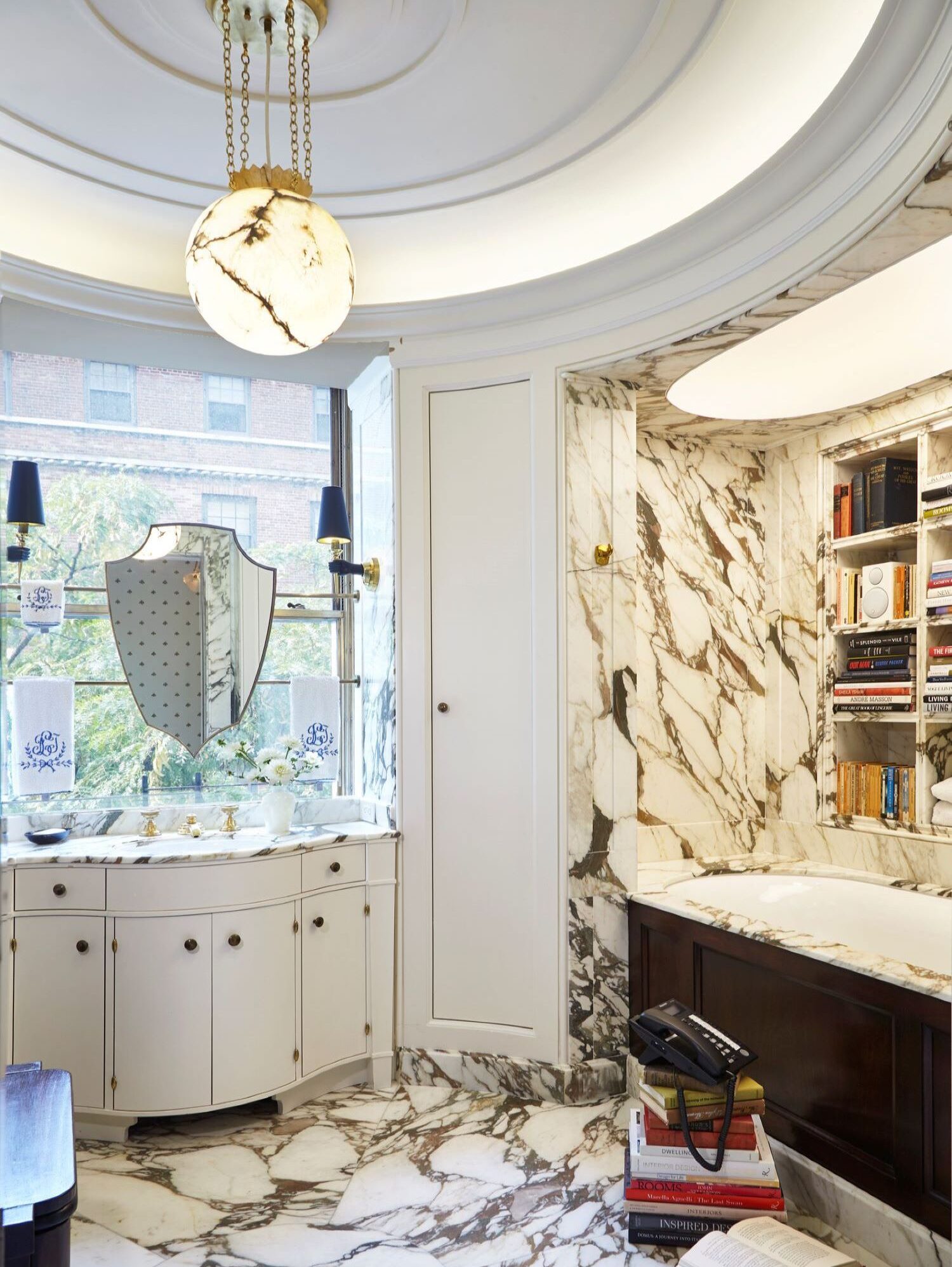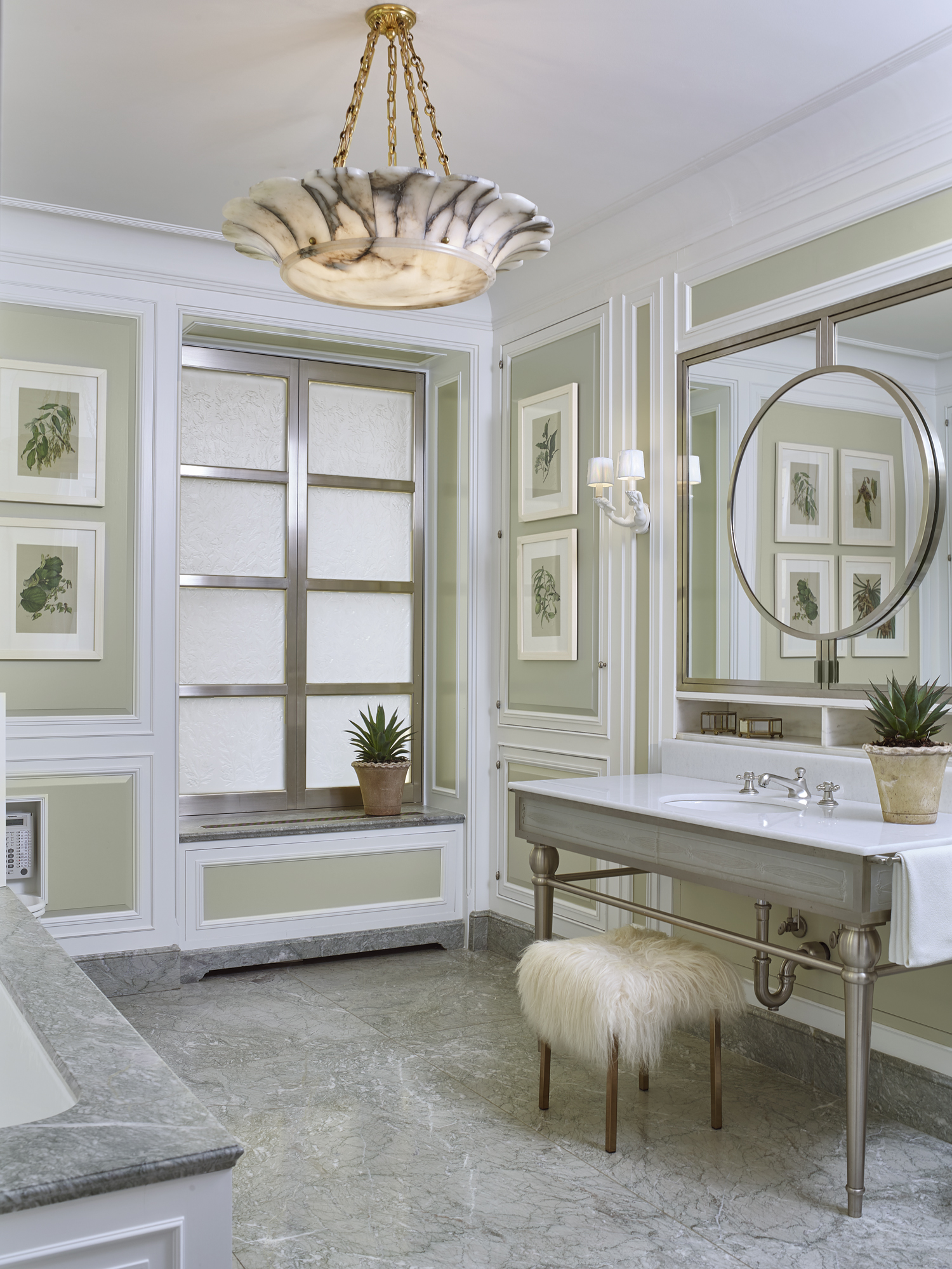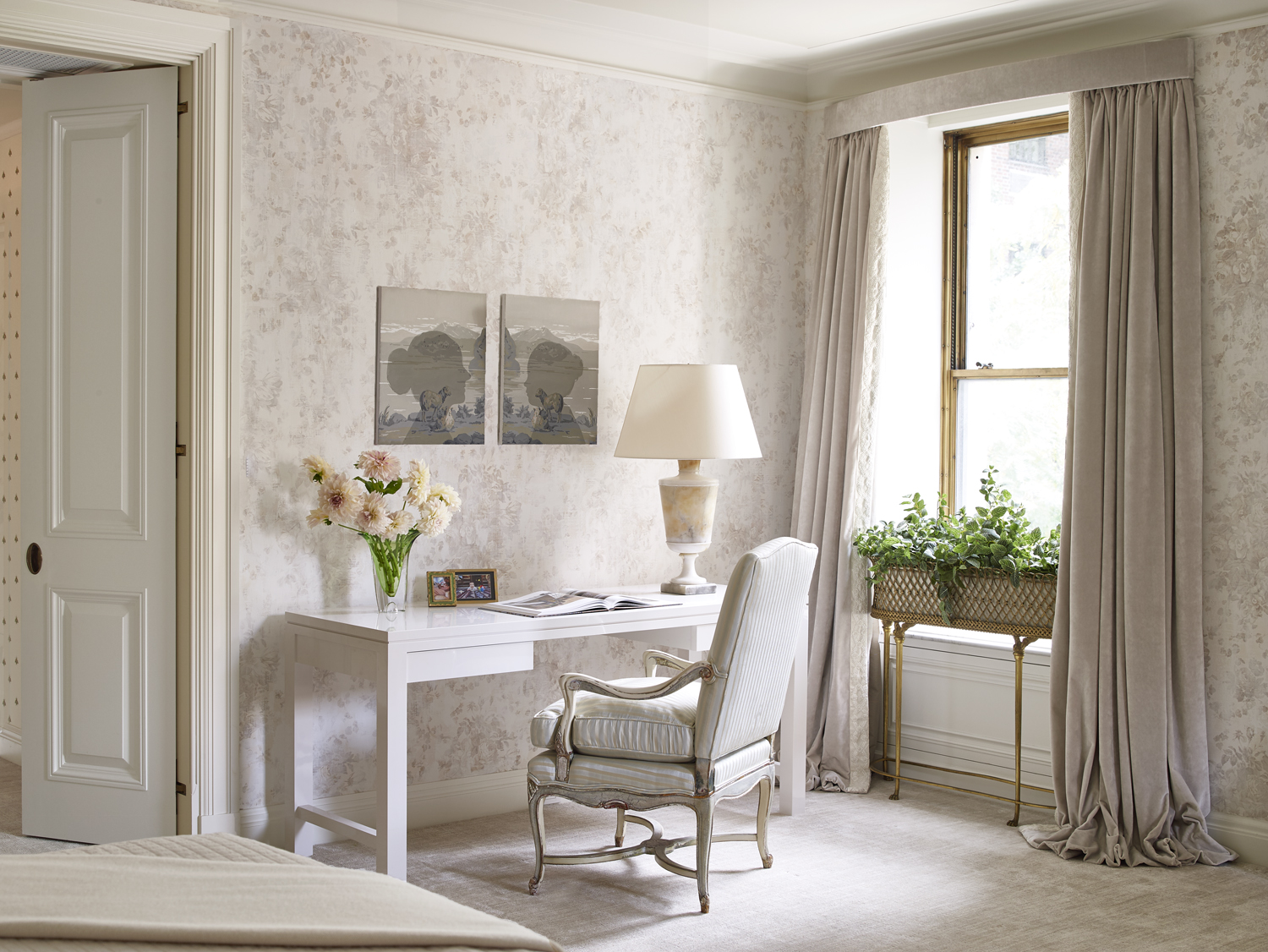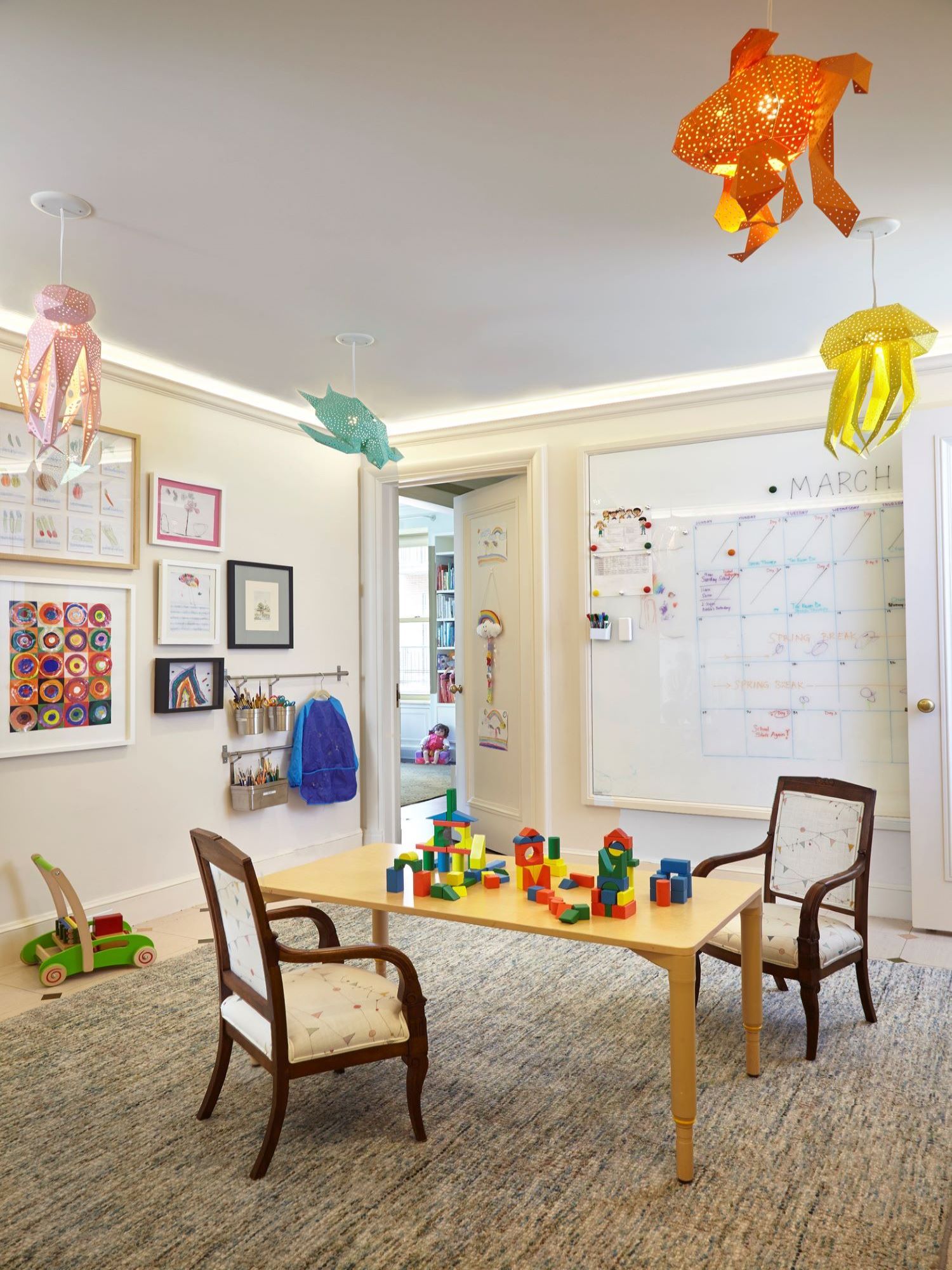 CREDITS:
Interior Design: Stephen Sills Associates
Photography: Tria Giovan