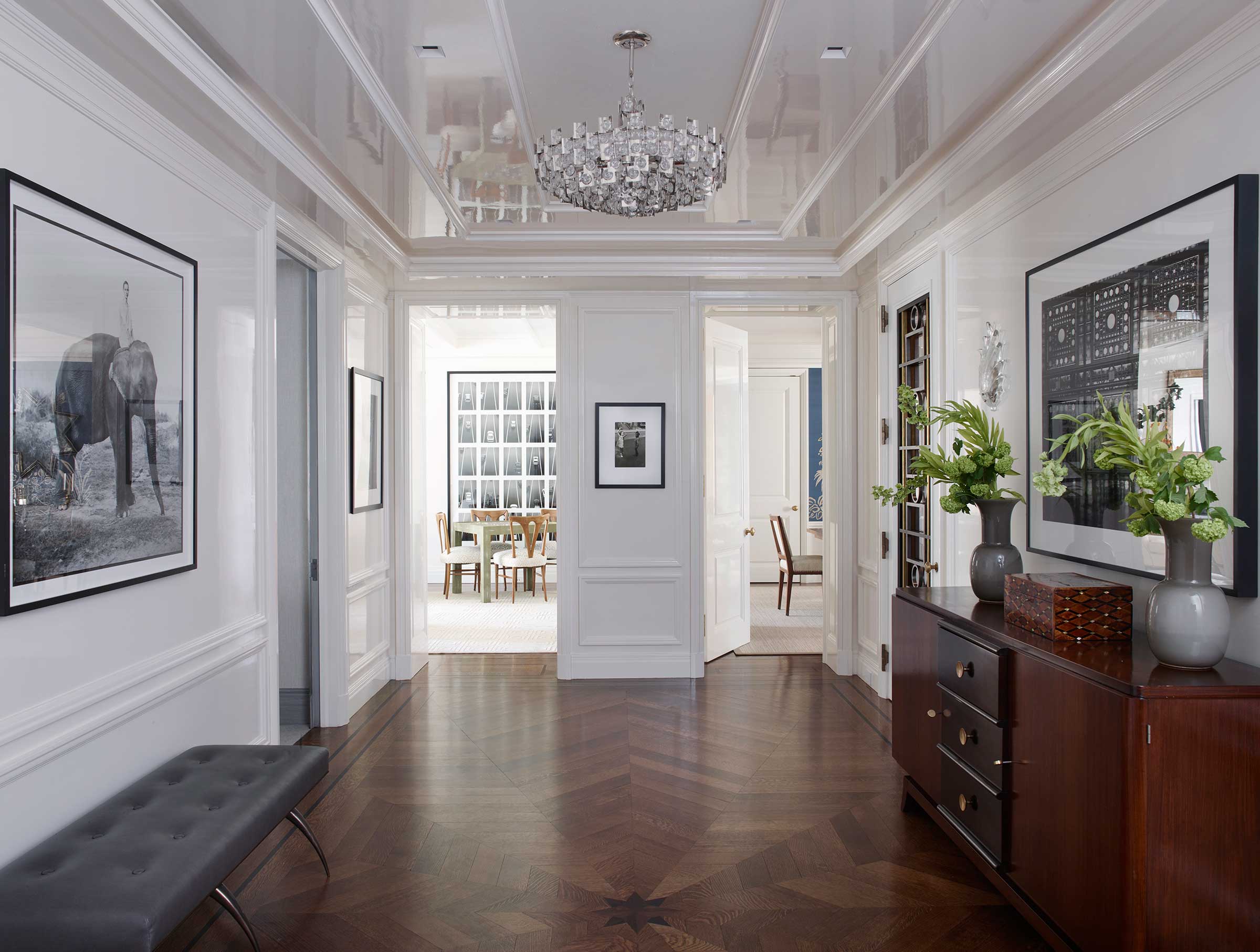 A PARK AVENUE APARTMENT FOR A YOUNG FAMILY
In the early days of Charlotte Worthy Architects, a young decorator and long time colleague, reached out to CWA to transform her new apartment into a home for her family. There is fresh confidence in the work that shows the mutual trust between designers which carries on to this day.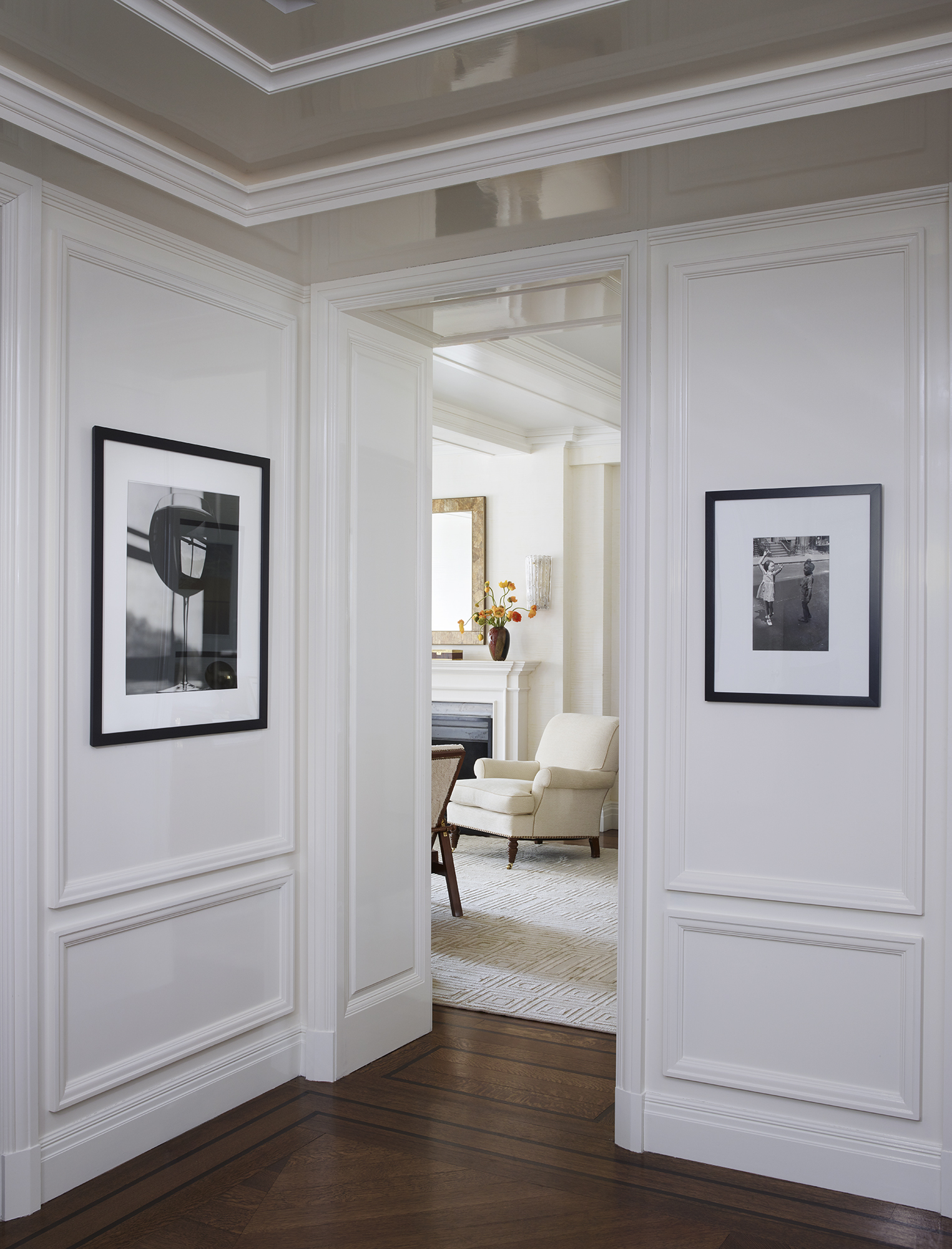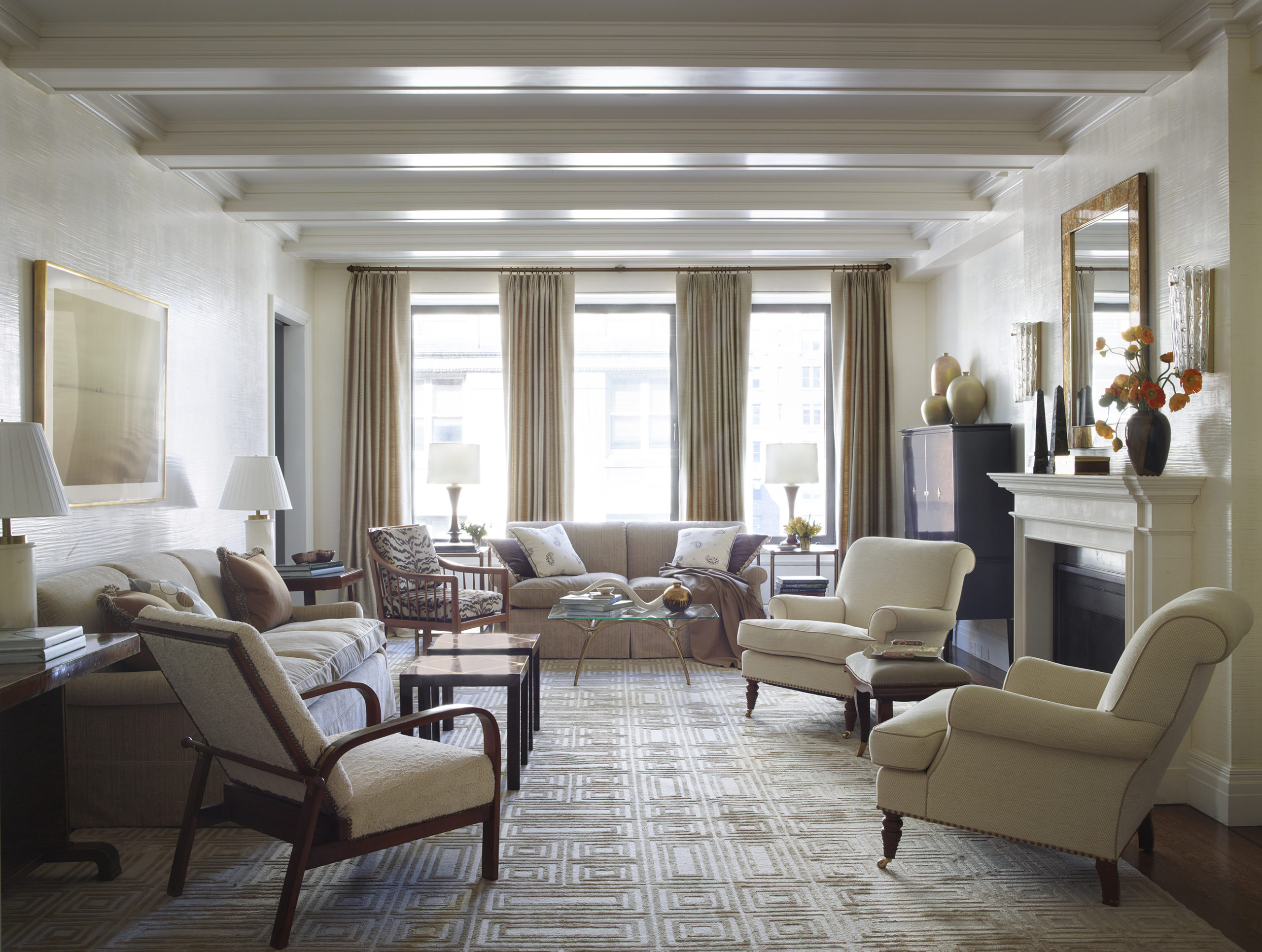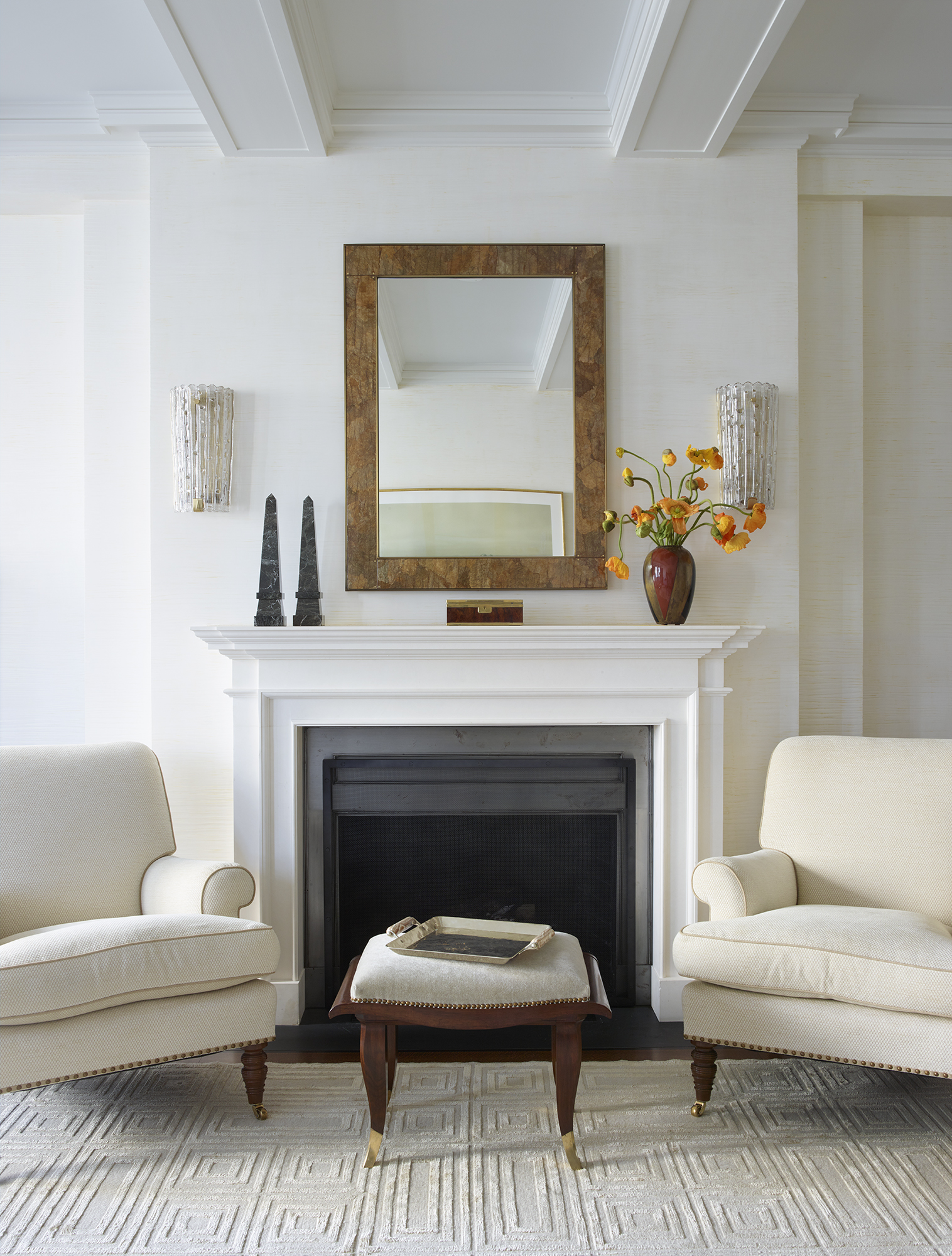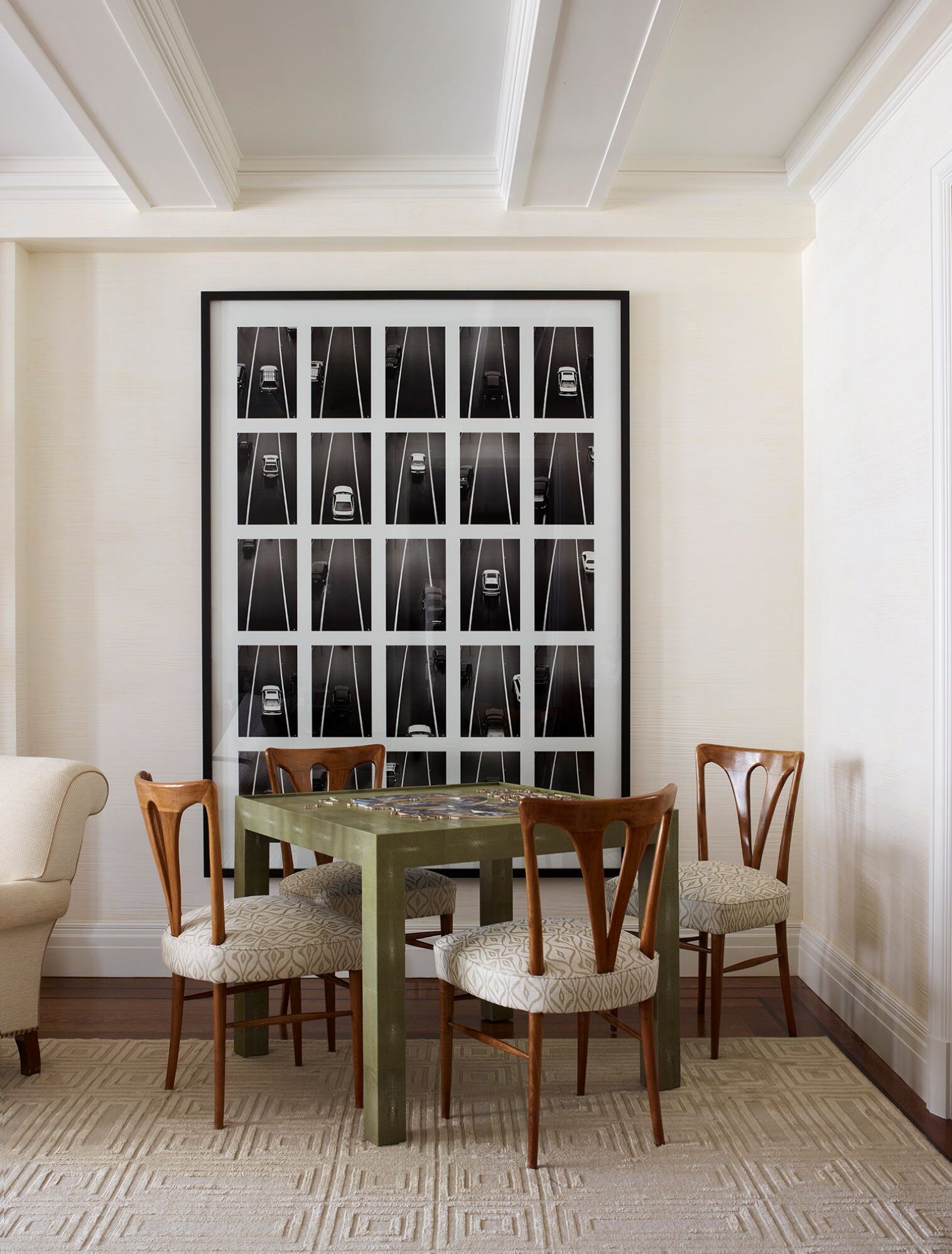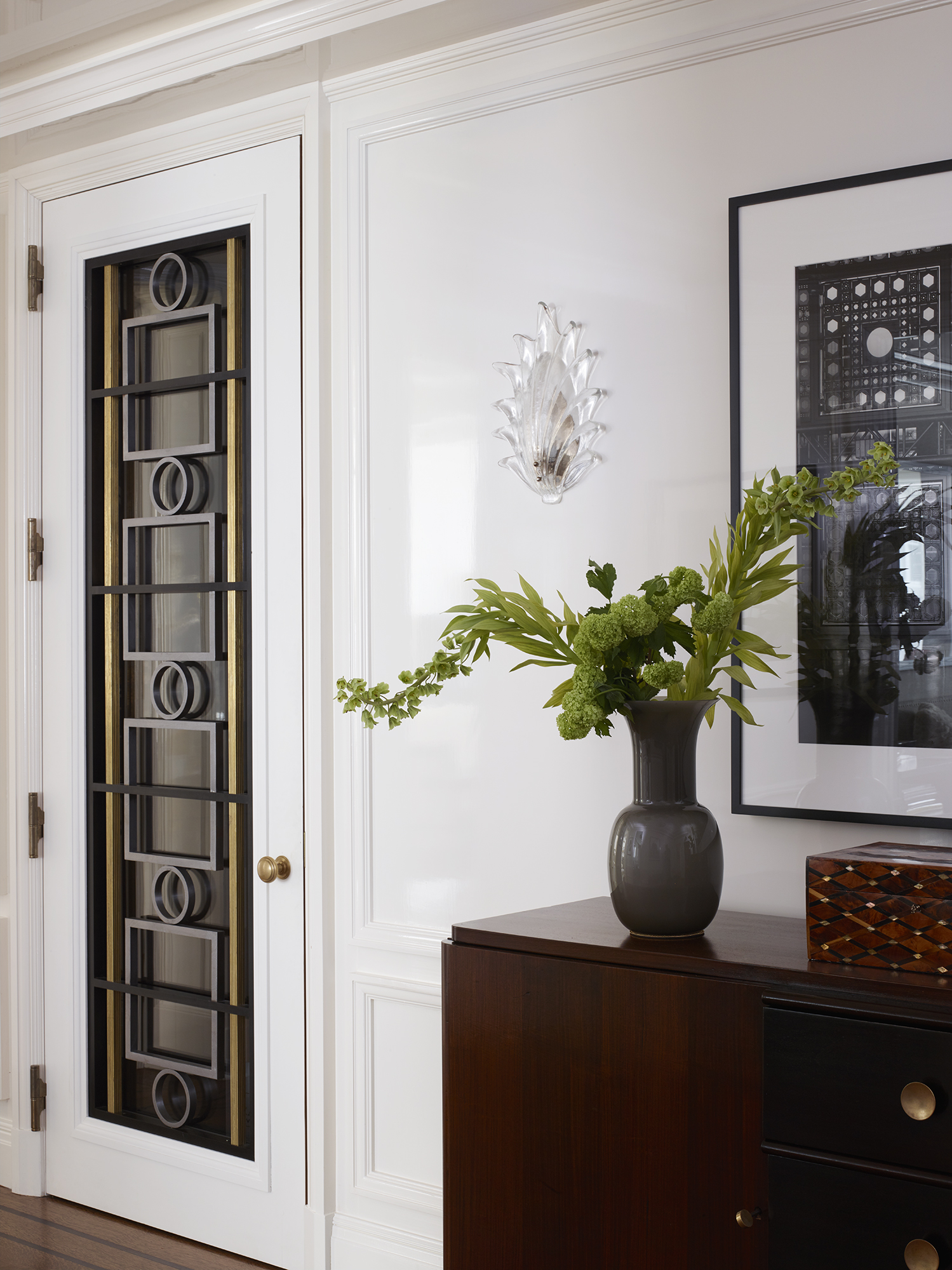 The owner collects wine so turning a second coat closet into a wine room was perfect. The idea of having a special door to this space was a nice way to have the architecture be more decorative. We combined metals in stock shapes to create something special that was modern and clean.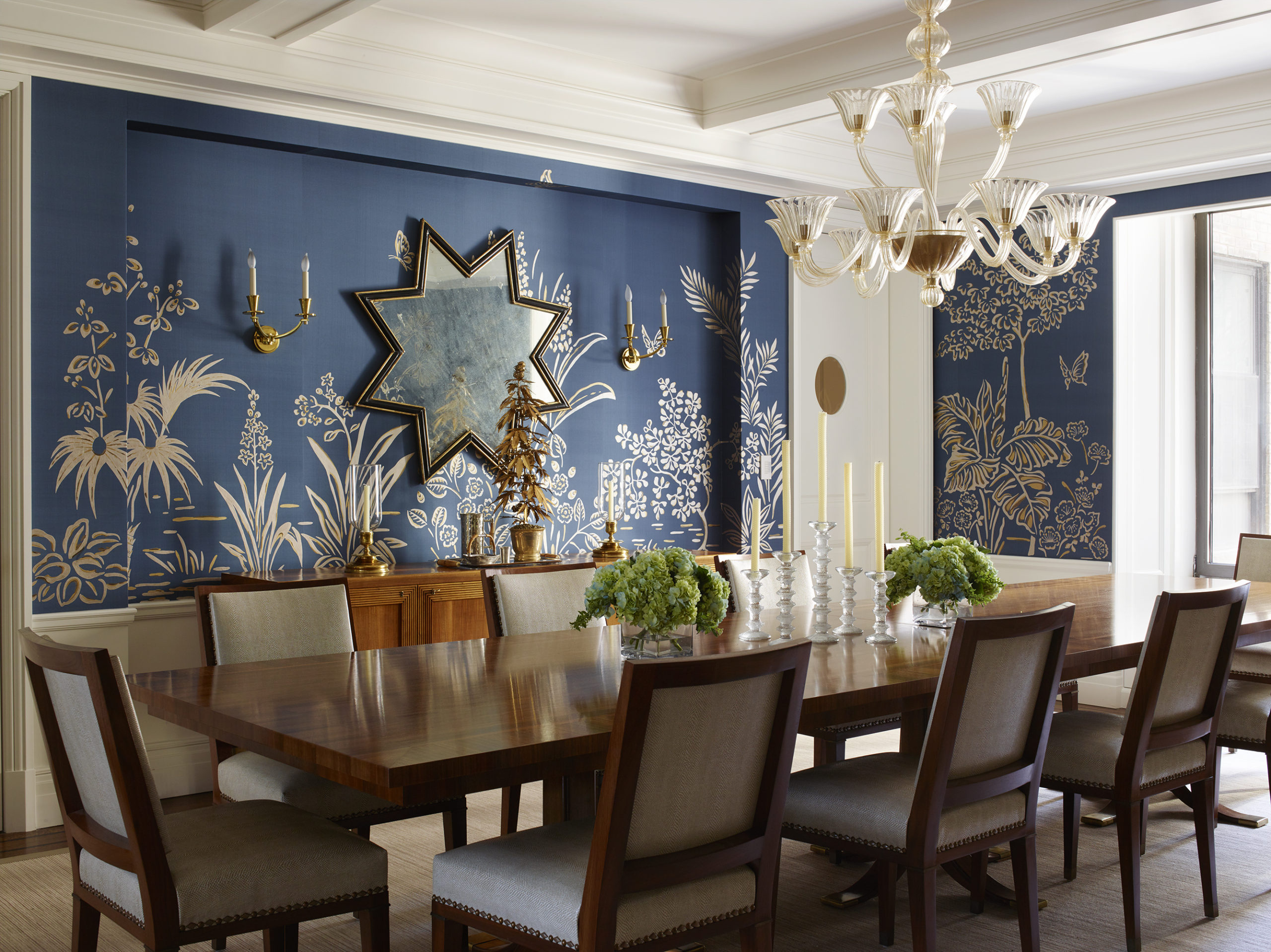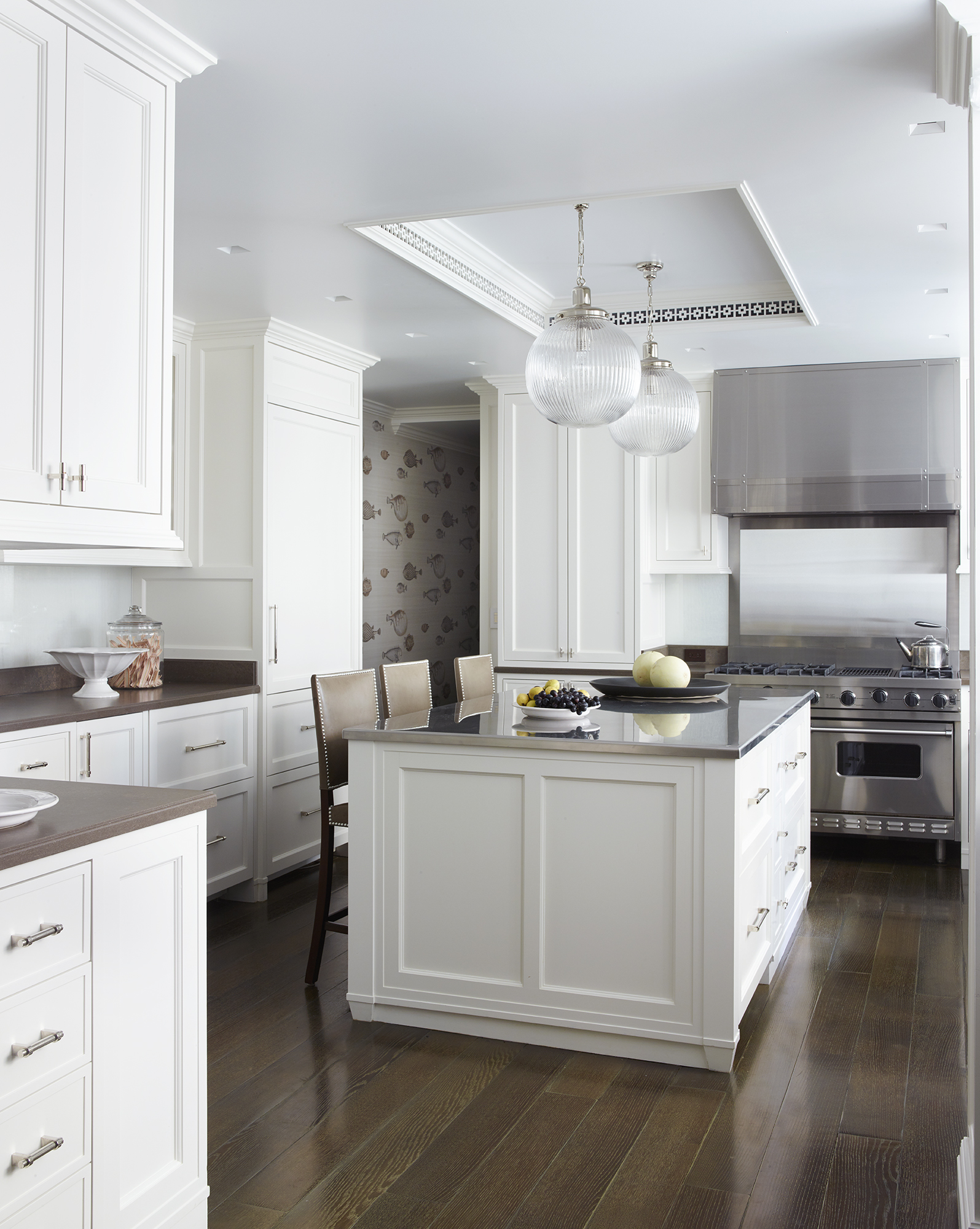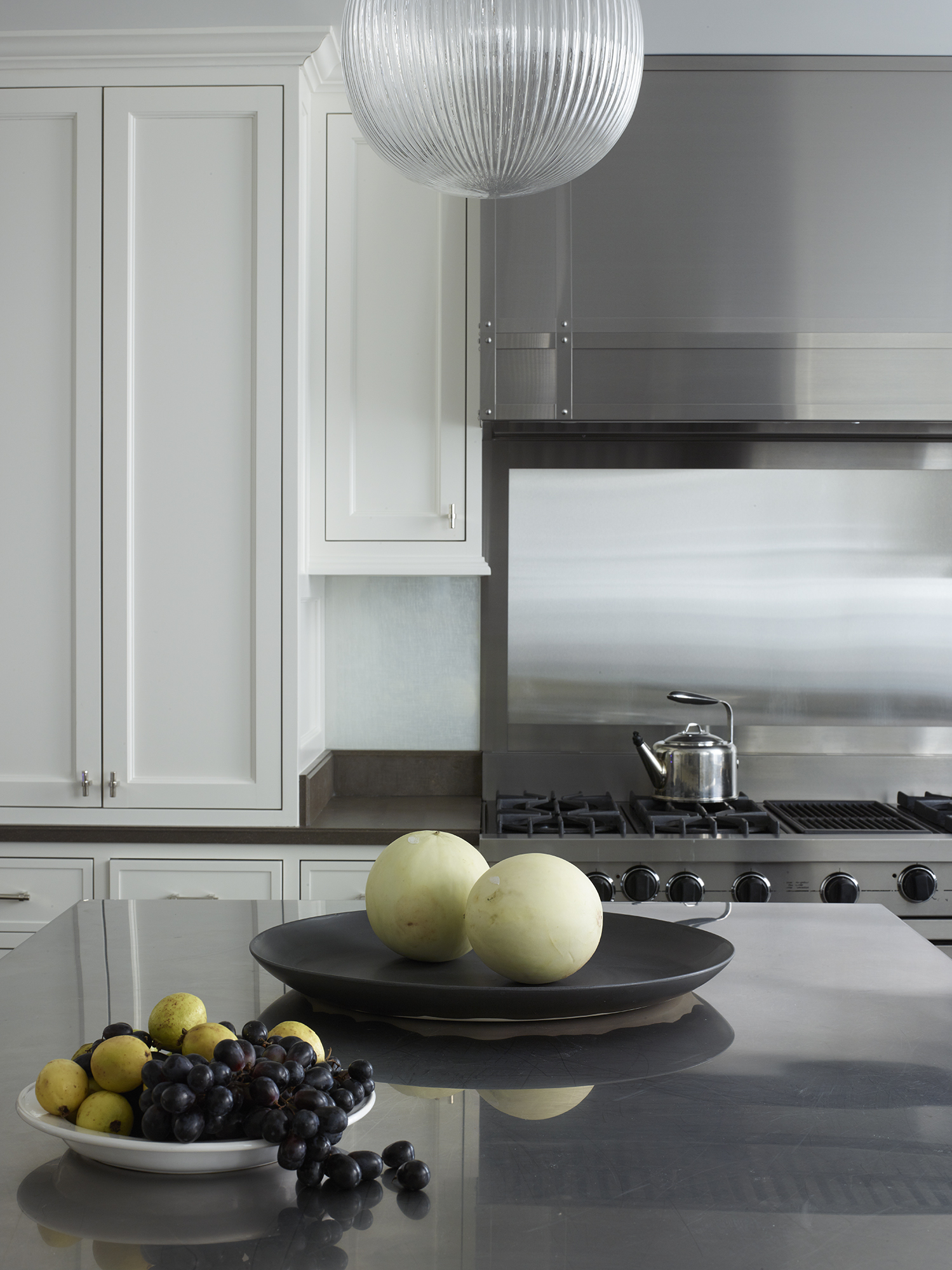 New cabinets were fitted with custom storage solutions. The pop-up coffer over the island is perforated with a grille that supplies air conditioning. It also adds a "lift" to the existing low ceiling for visual relief. New plank flooring adds warmth and contrast to the many stainless steel surfaces.
The existing kitchen location could not be moved but we expanded it to conjoin with adjacent rooms so it would read larger — now it has a large banquette table for family meals, craft projects, zoom calls, etc.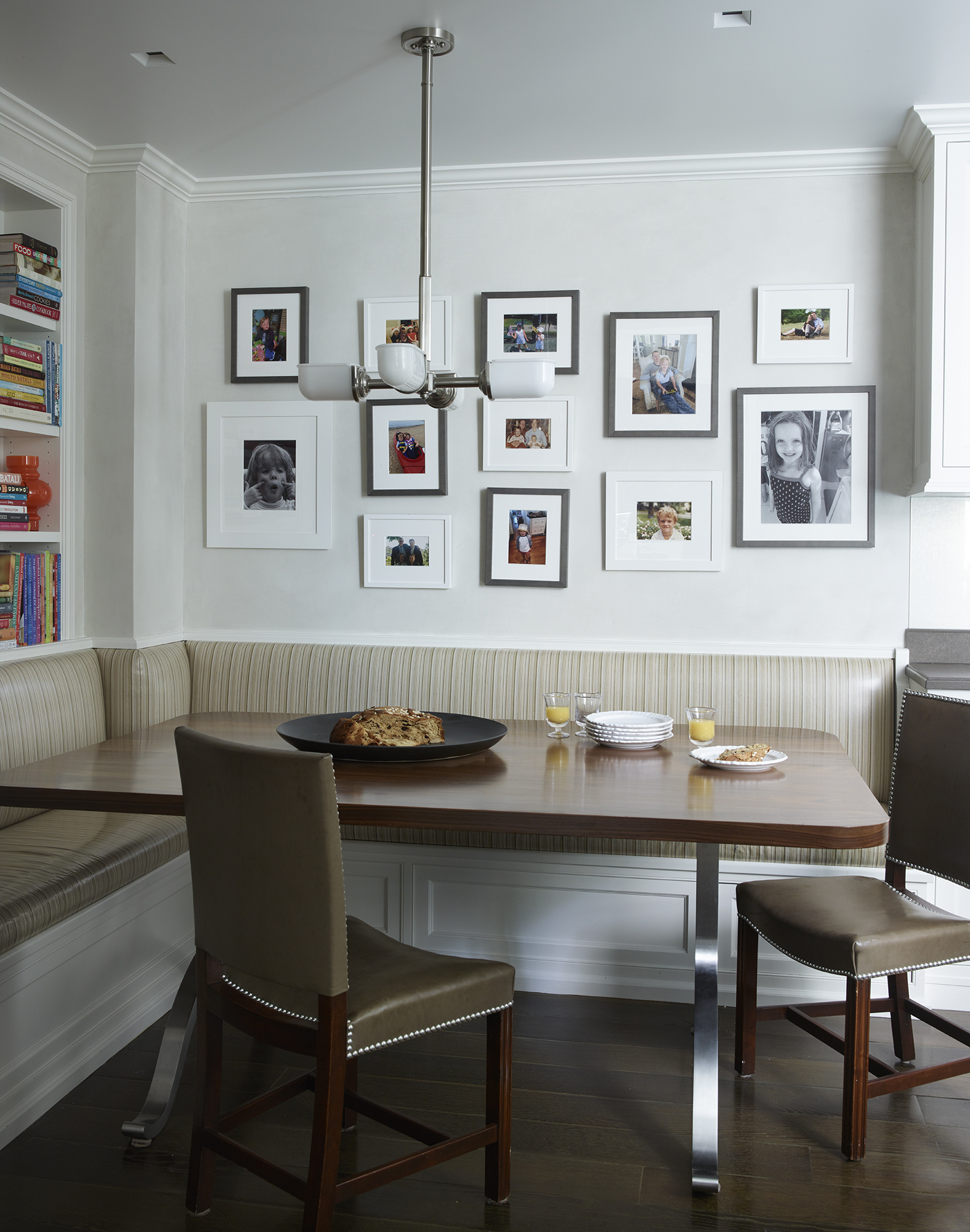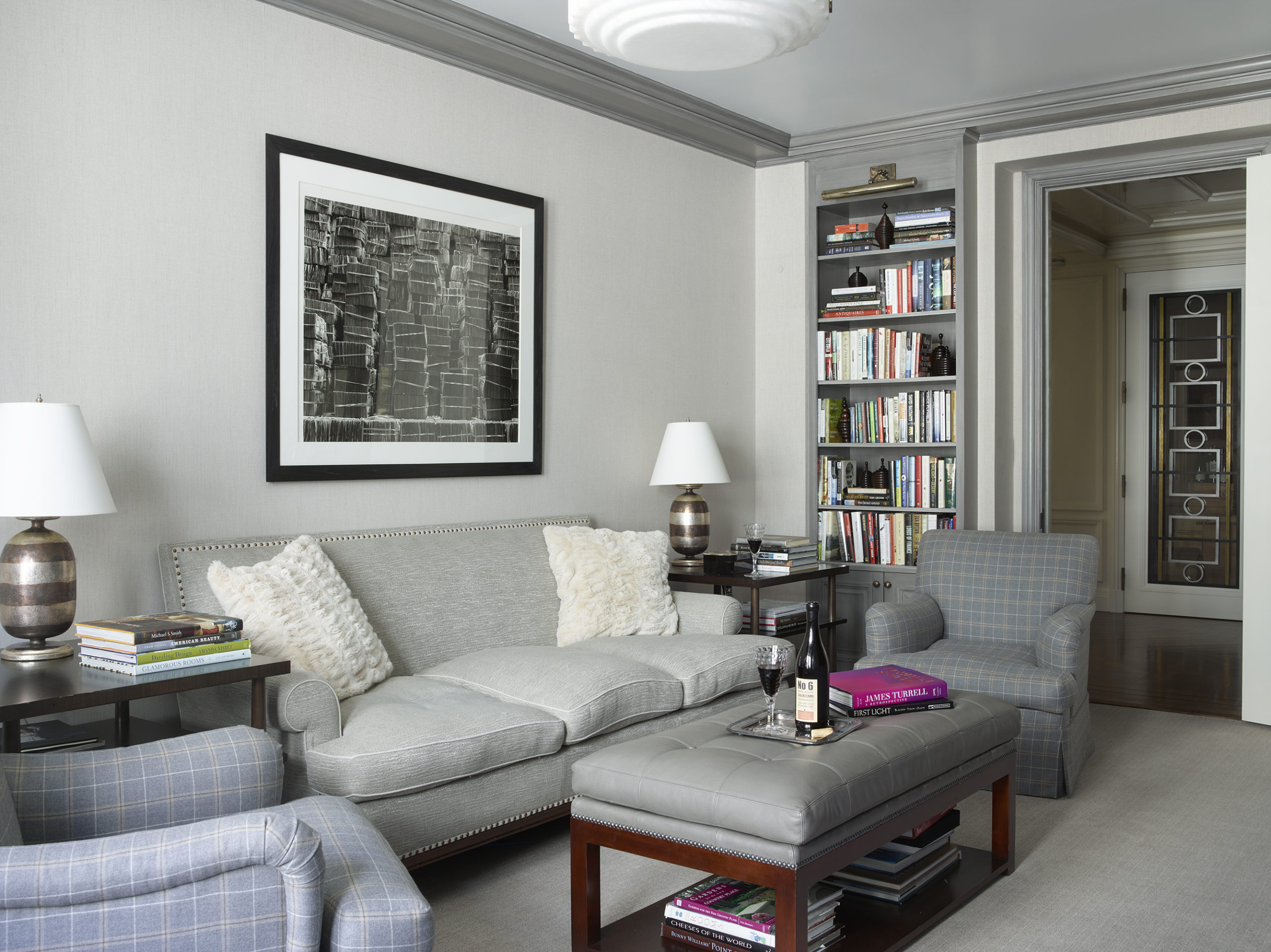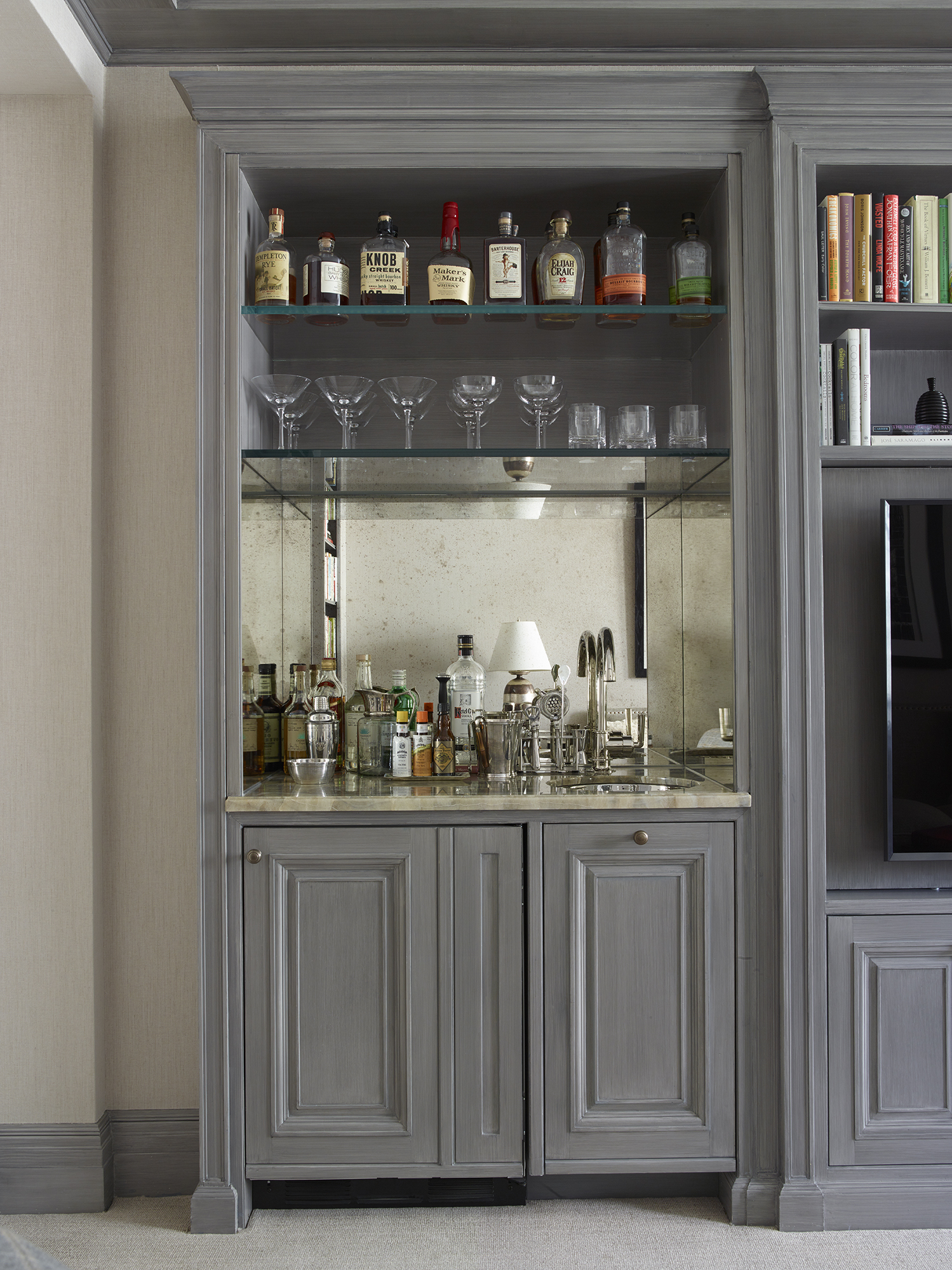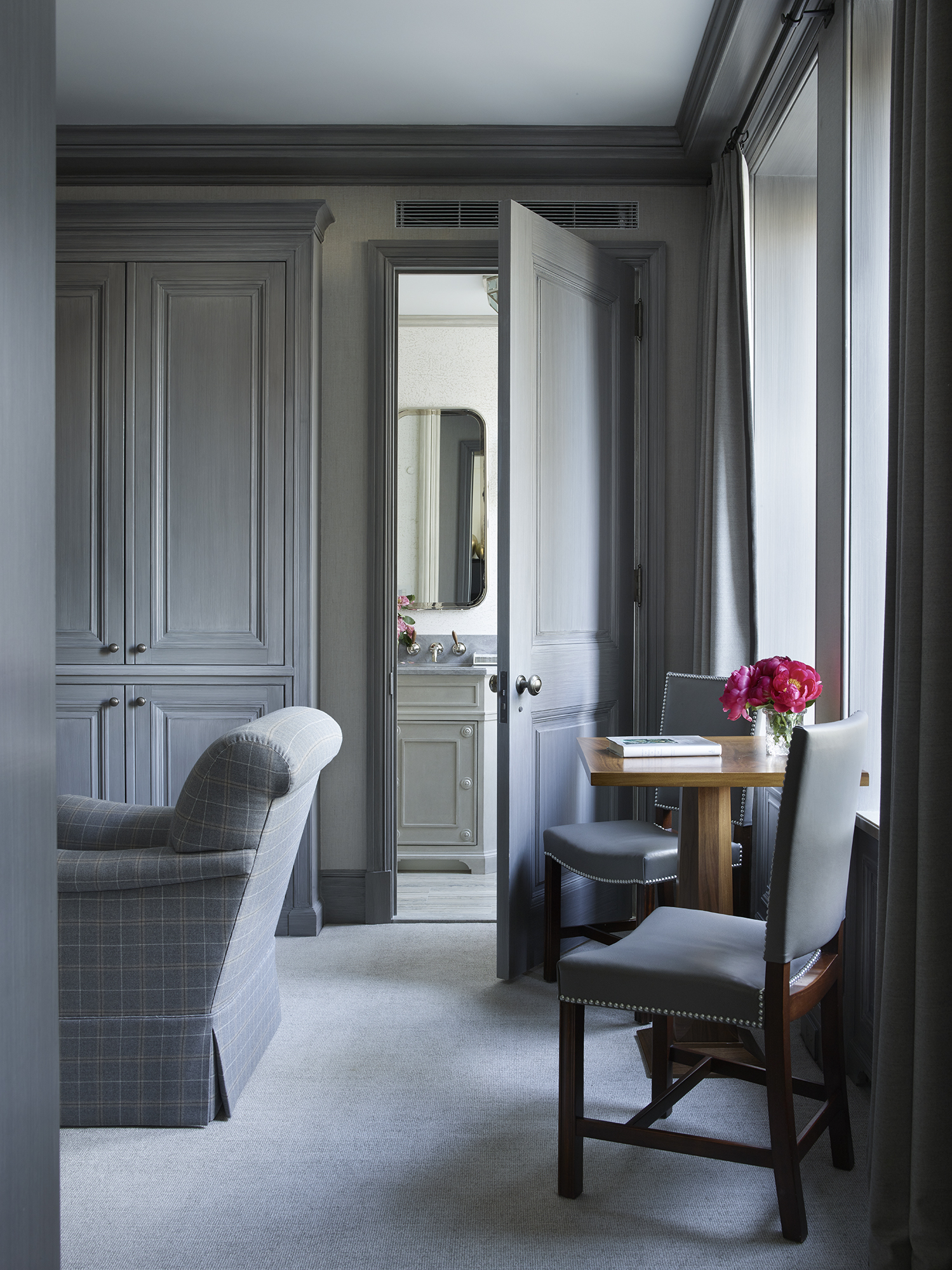 The vanity in the adjacent powder room was designed to work with the scheme of the sitting room. The assumption that doors are rarely closed in private spaces when there is natural light to enjoy.
Vestibules provide relief from longer hallways. This room connects children's bedrooms and adds storage and visual interest. Carefully studied views allow open doors to pour light into the room.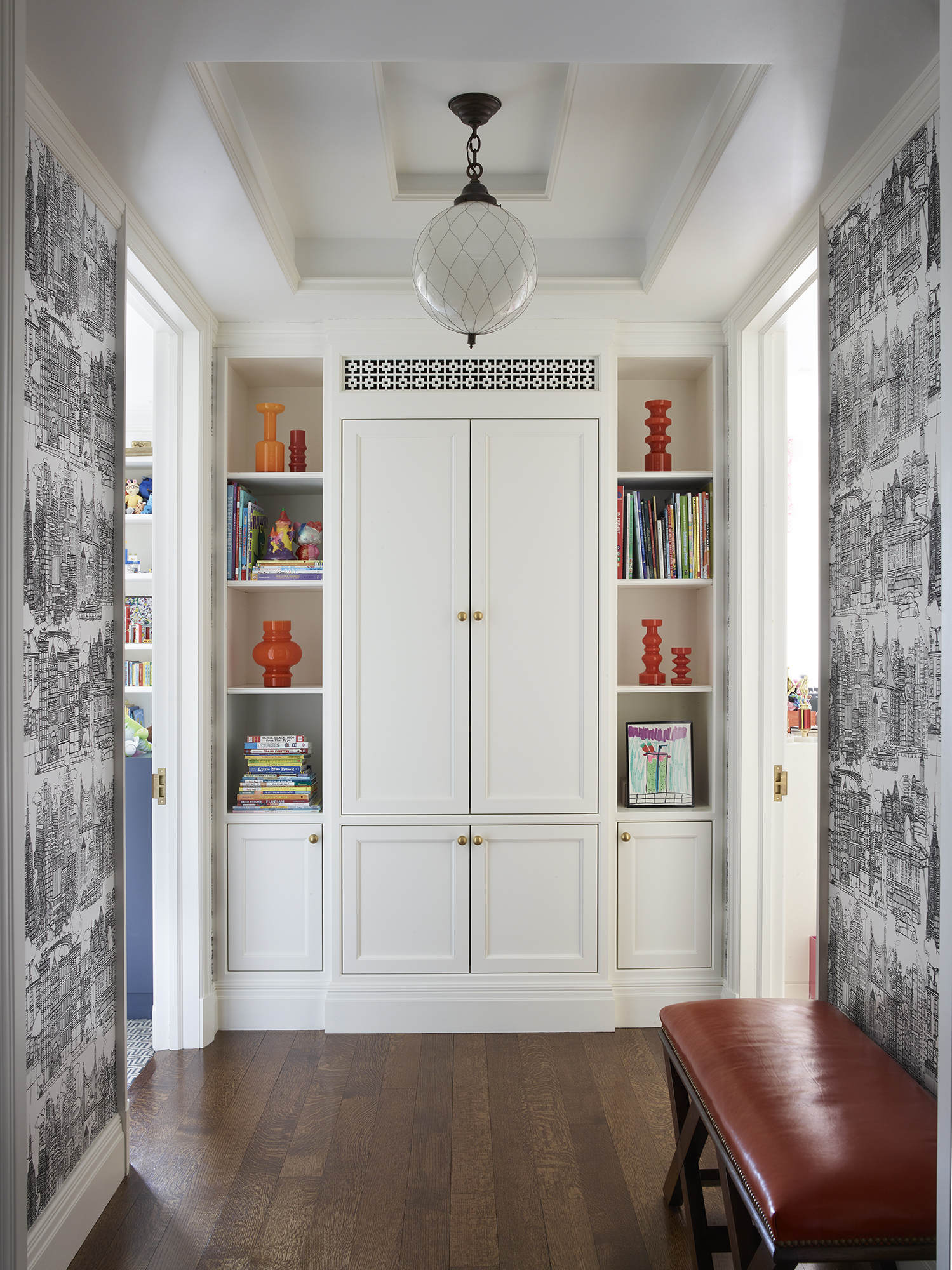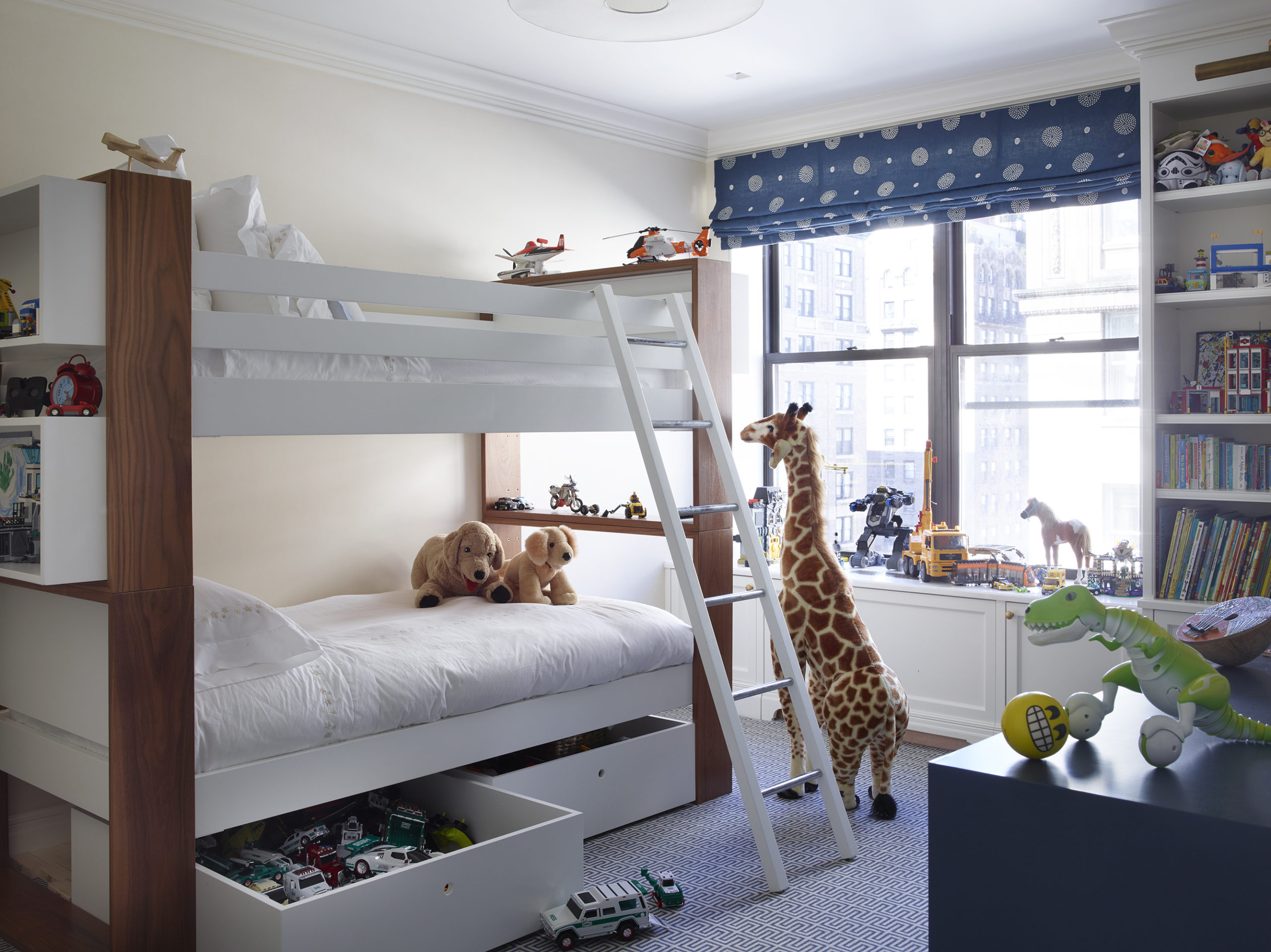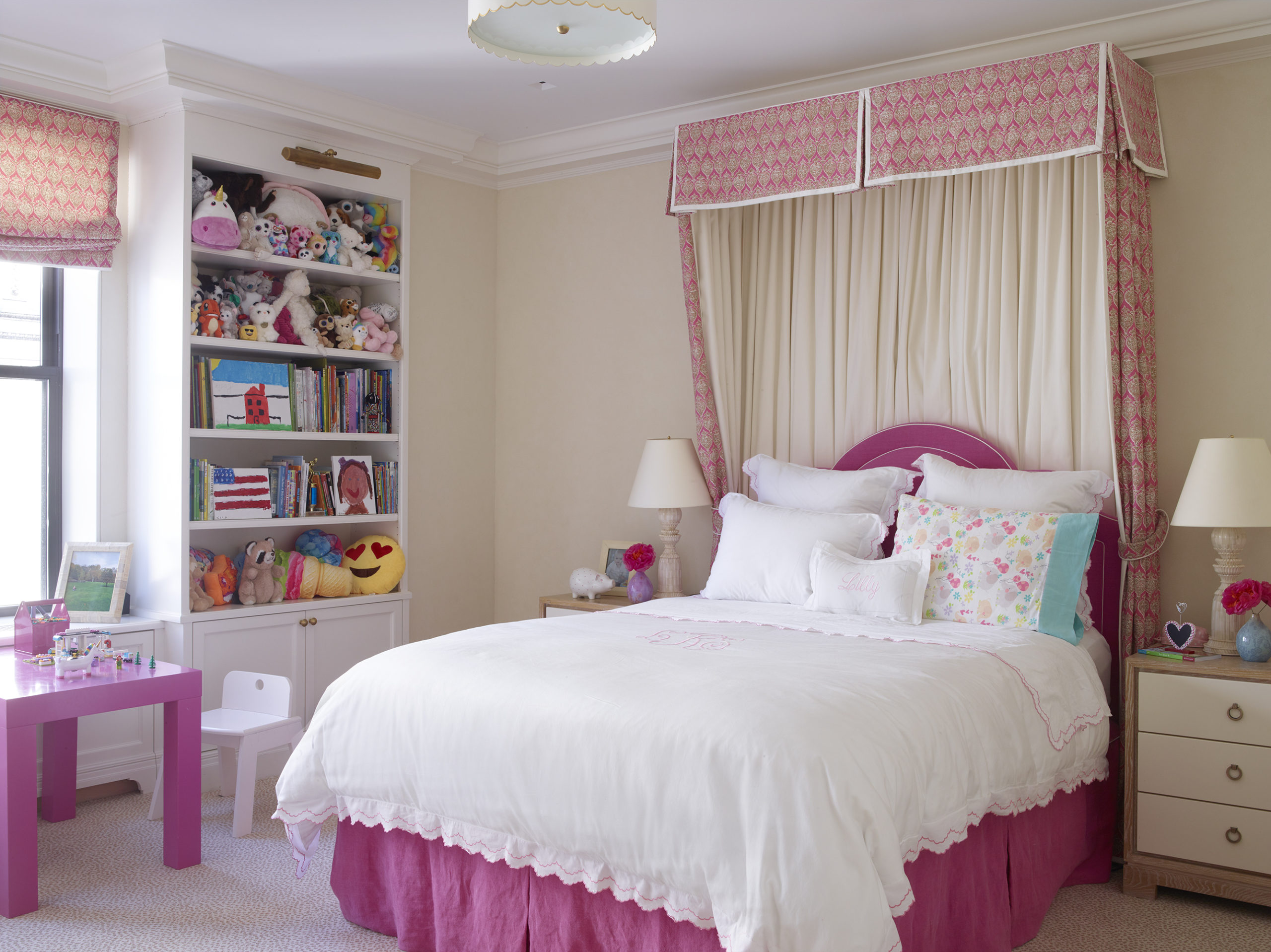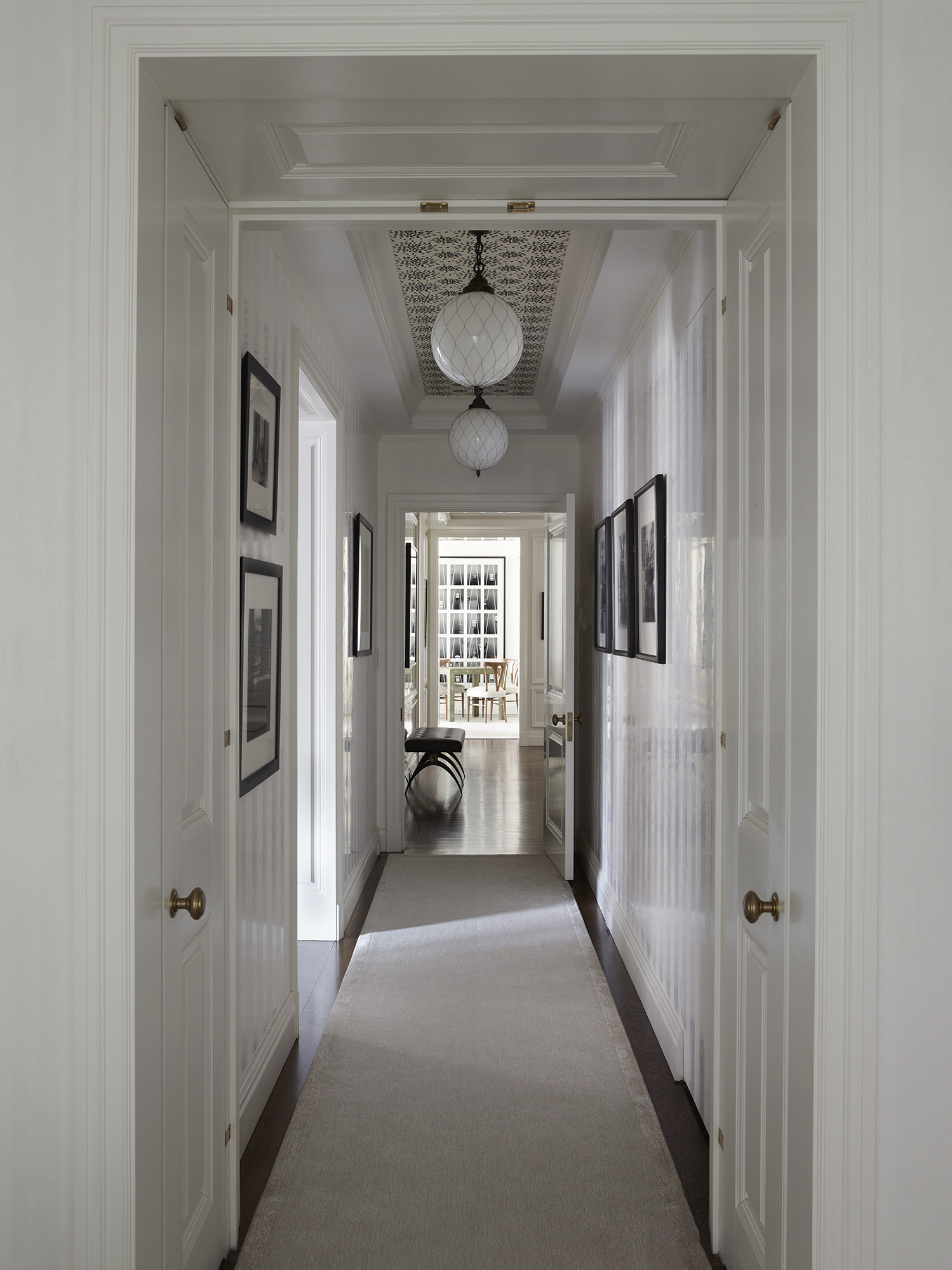 Space in a Manhattan apartment is a luxury. Every inch must be used. The corridors here are flanked with closets behind walls: mechanical equipment closet, Christmas decorations closet, AV closet, etc. The passage is designed to close the hallway in a variety of configurations.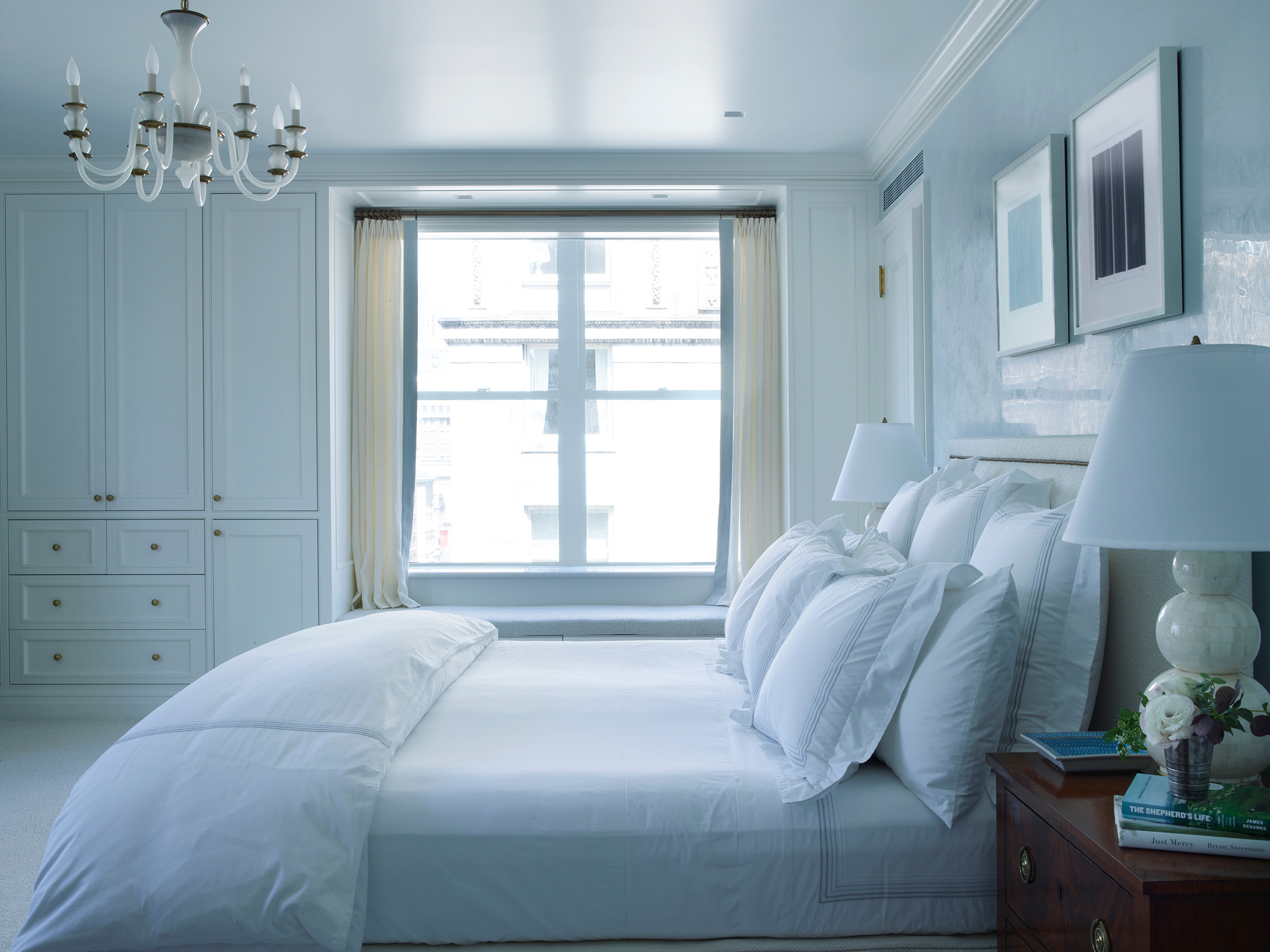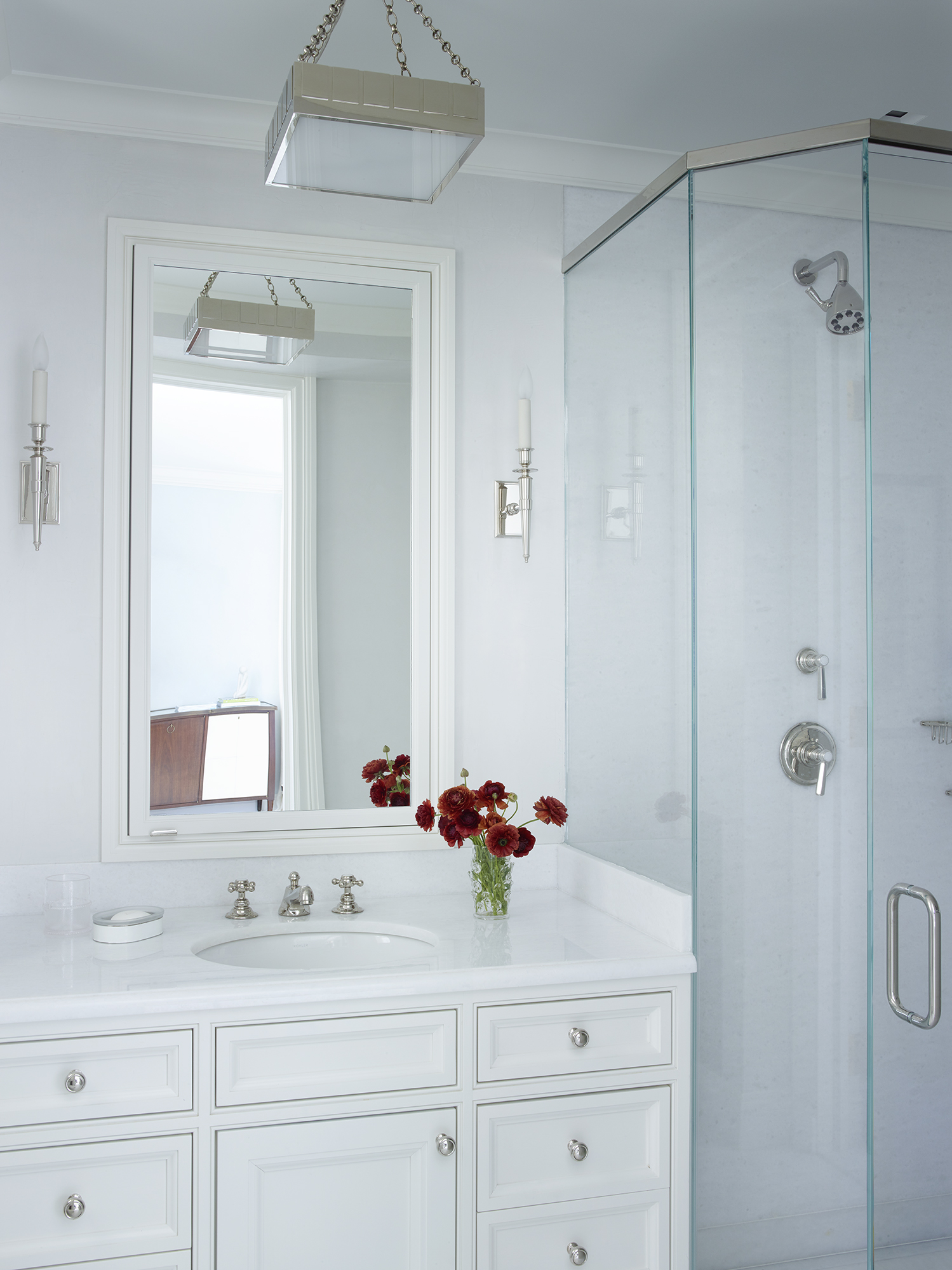 CREDITS:
General Contractor: Highline Construction Group
Interior Design: Elizabeth Dexter Design
Photography: Tria Giovan