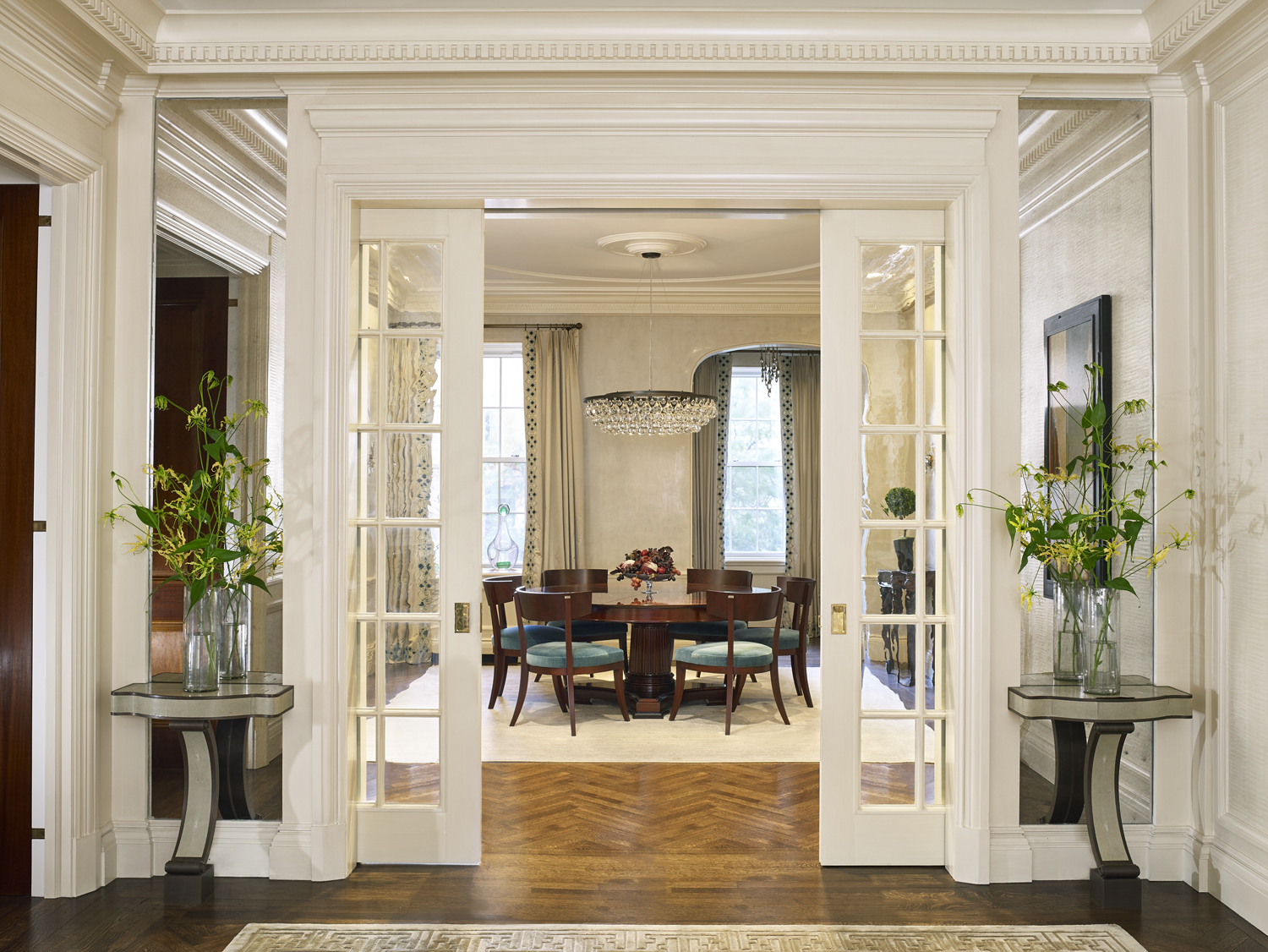 A DUPLEX AT 770 PARK AVENUE
We were introduced to this project by Ellie Cullman, founder of Cullman & Kravis, a great advocate of our work. A complete renovation ensued under the premise that this classic Rosario Candela apartment retain that original spirit.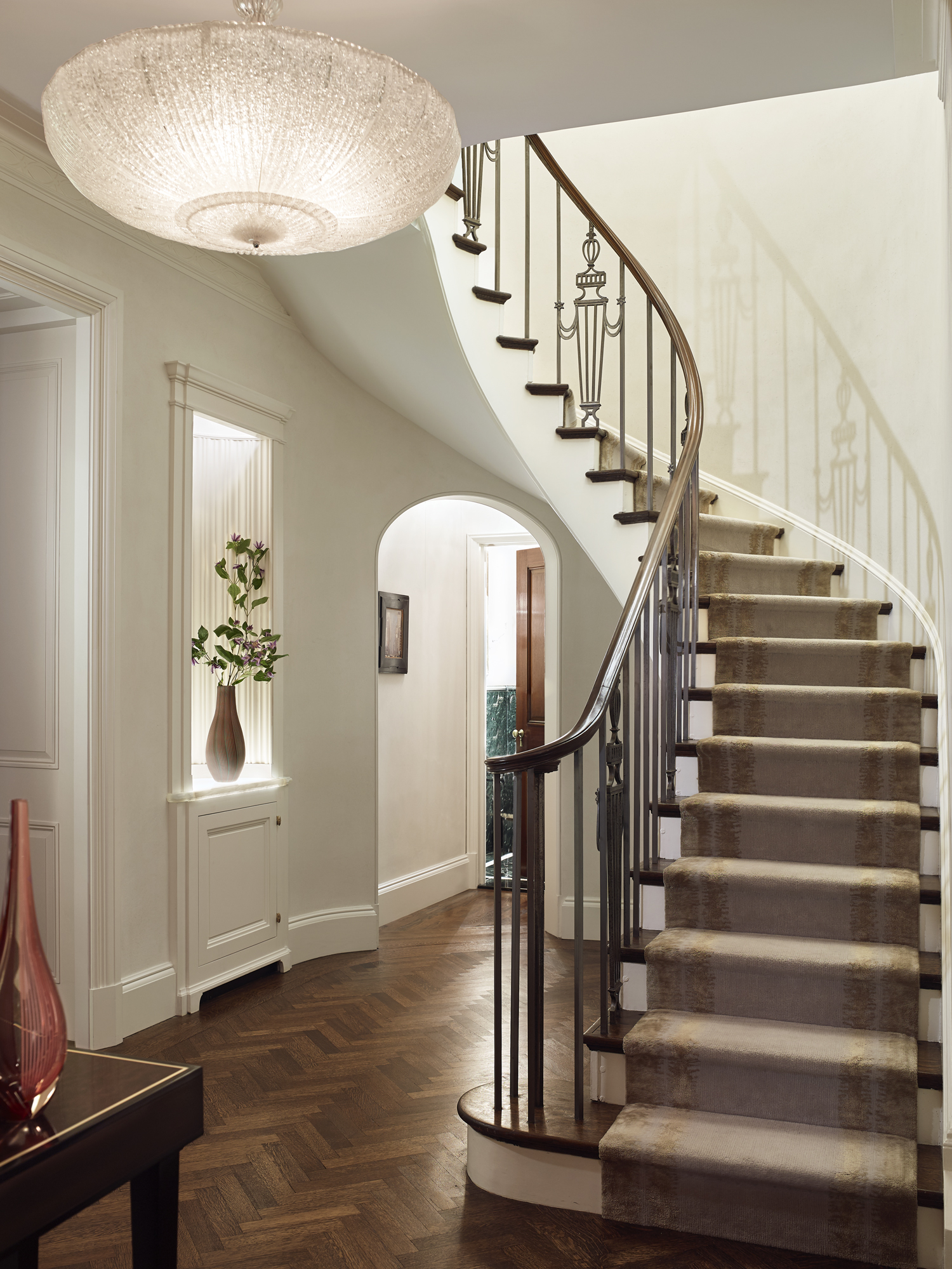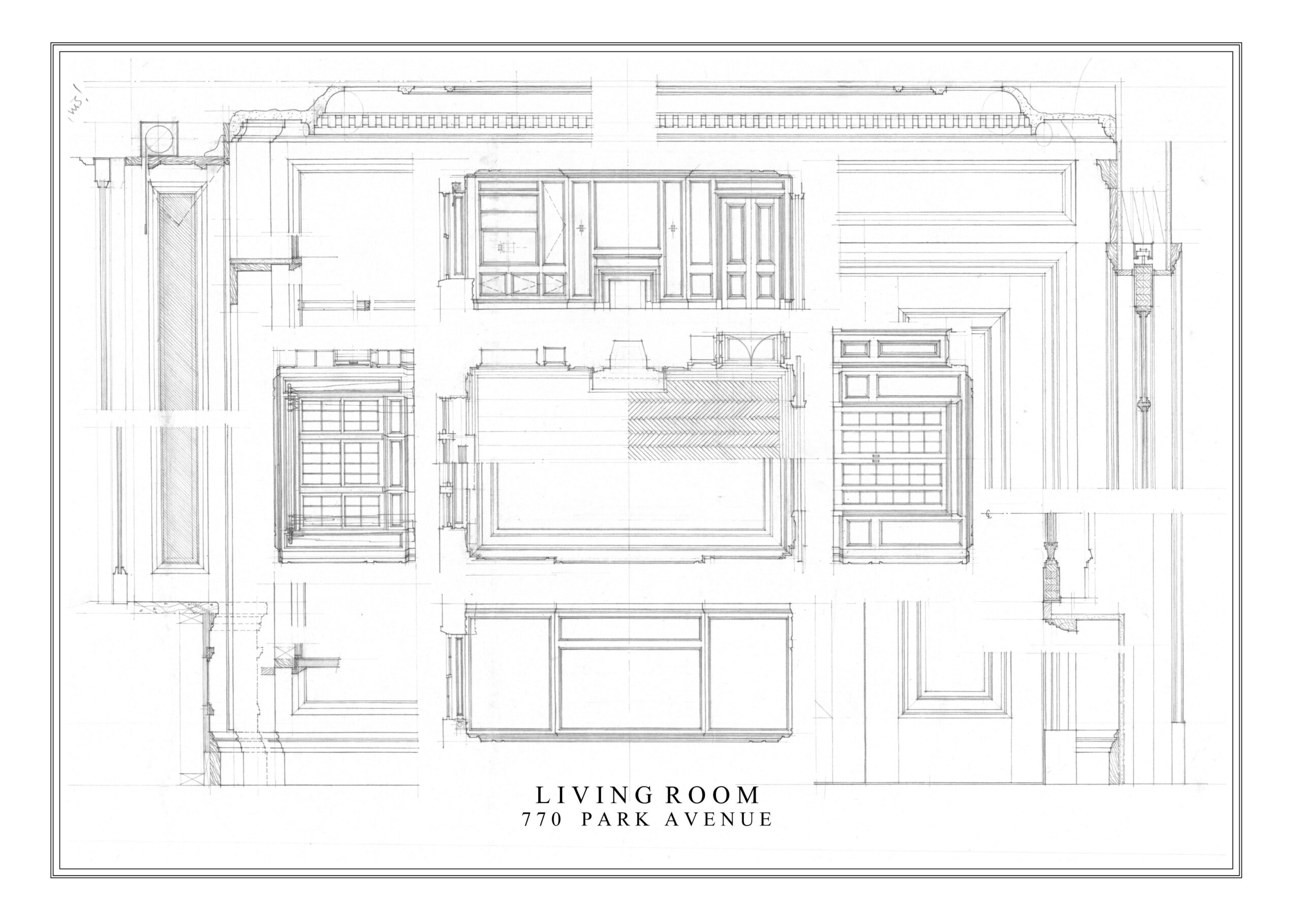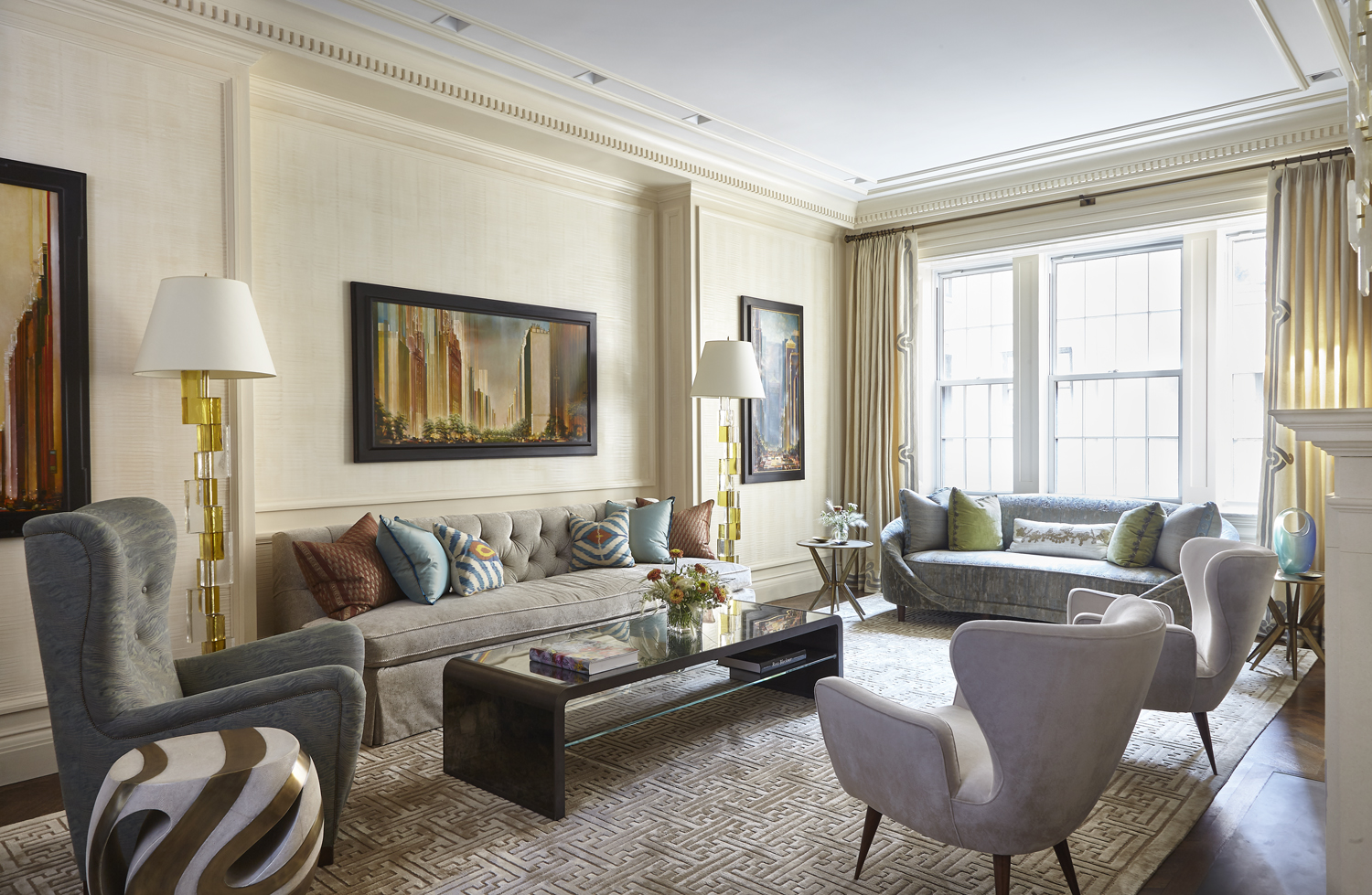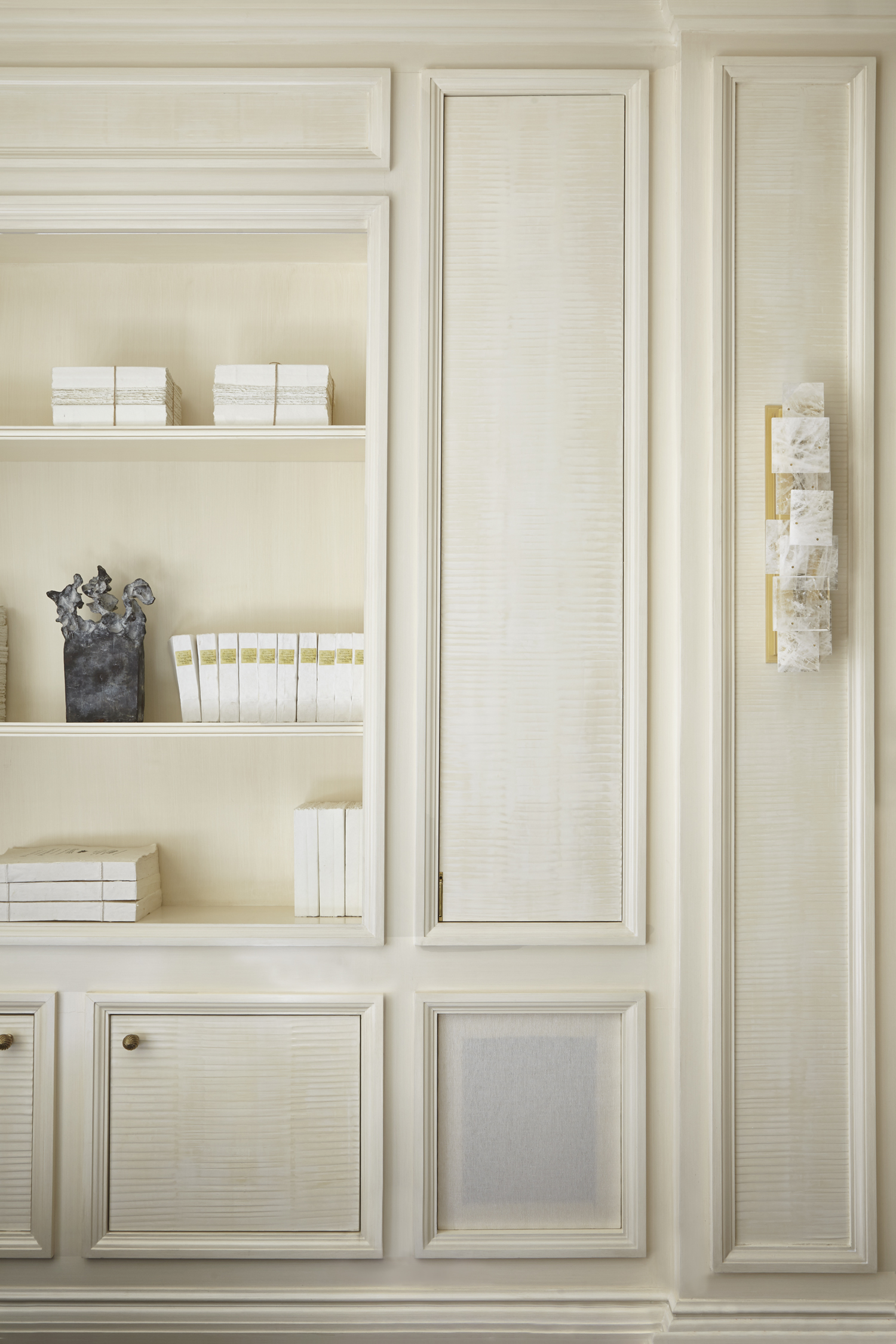 The panel system in the Living Room was an opportunity to take advantage of available space within the wall thickness by substituting a door for a panel or a fabric covered panel to conceal speakers.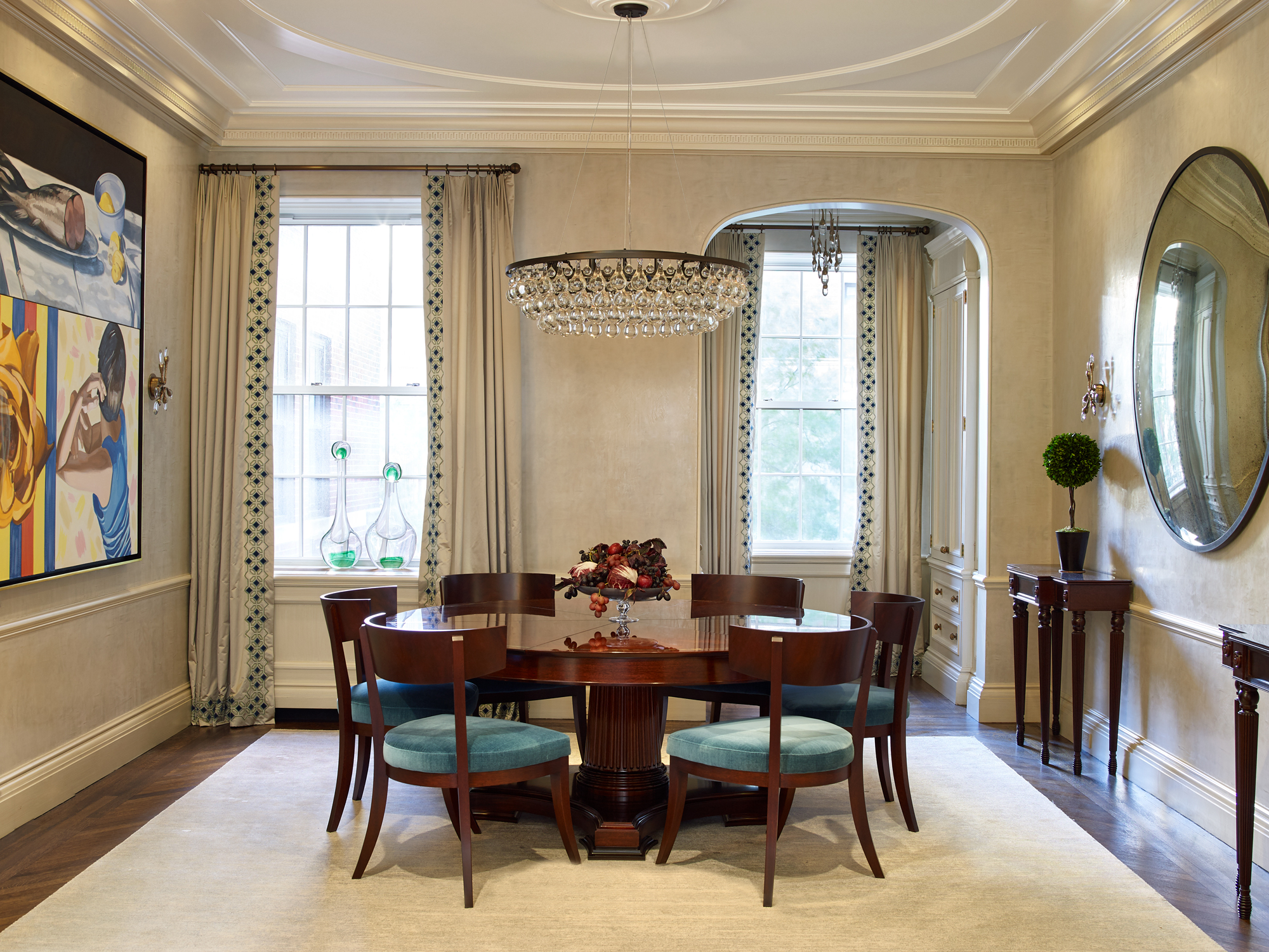 We shifted the walls to change the dining room into a square that would support a round table. The ceiling detail was designed to repeat this idea. Intricate architectural details add great value to apartment renovations. The straw marquetry lined bar cabinet is one example. The design was a collaboration with English furniture designer, Tim Gosling, who also designed and fabricated the furniture.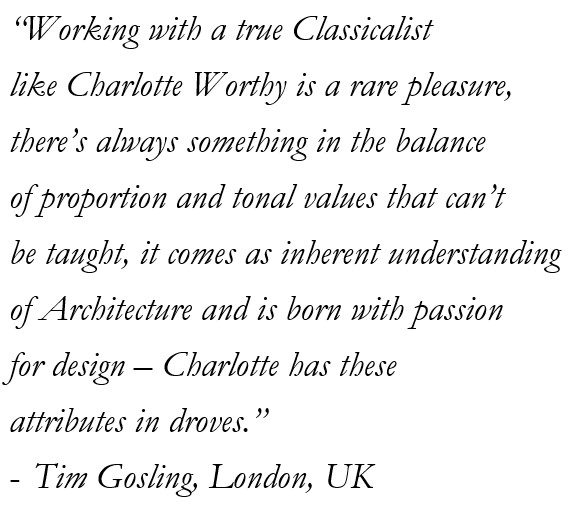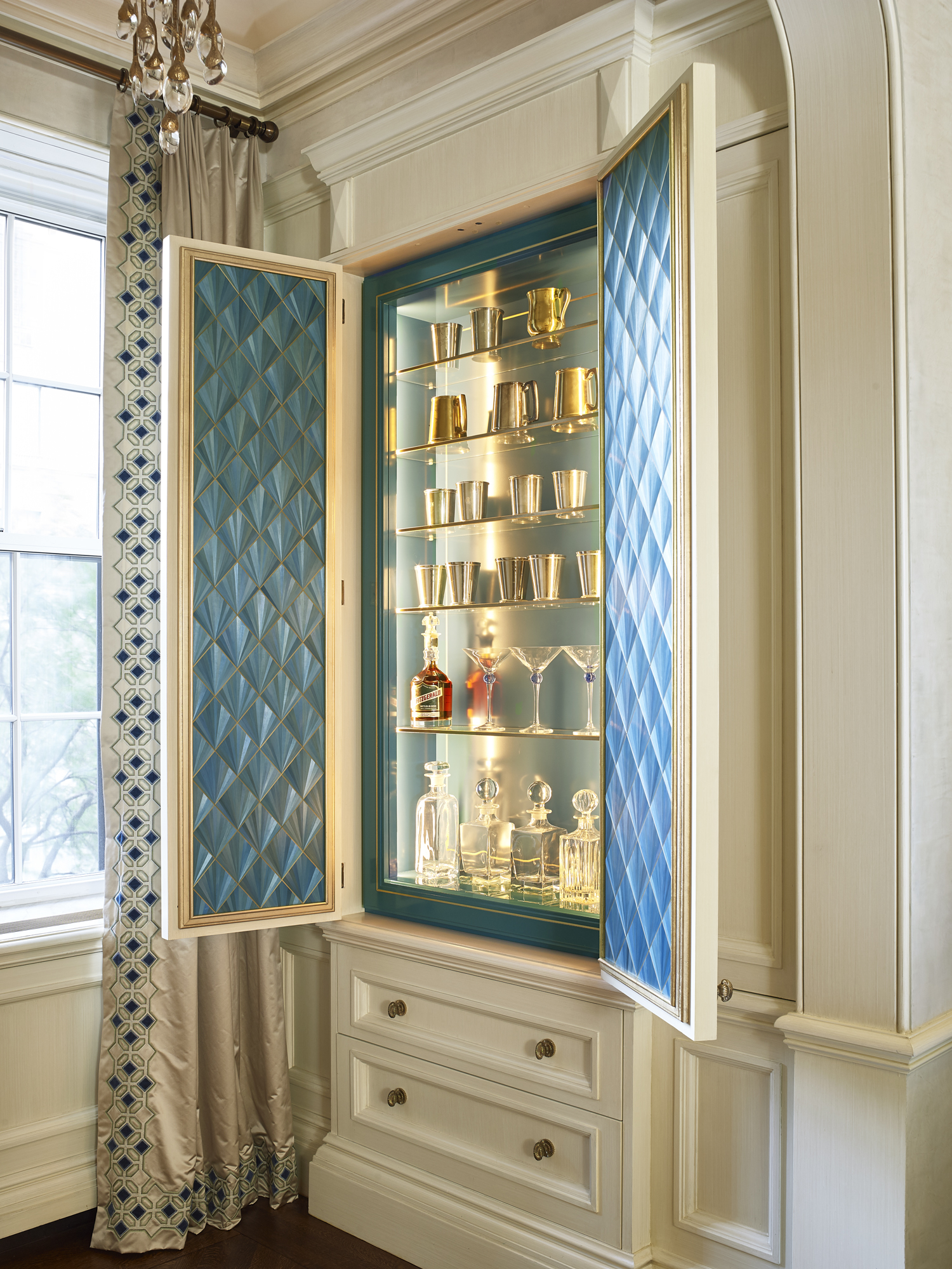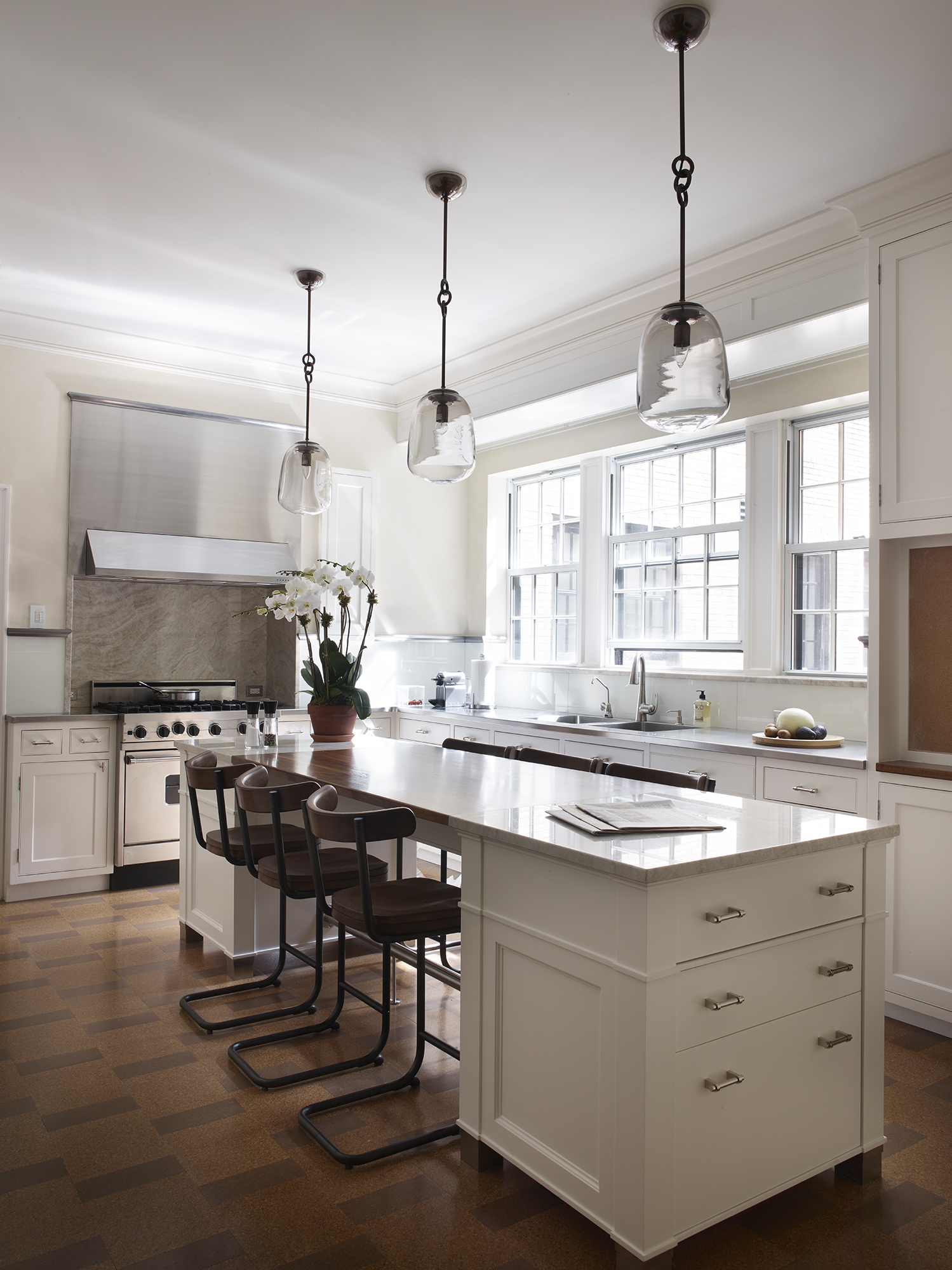 The Kitchen has a new island made from the existing table. The owner wanted to make sure the table top remained as it possessed sentimental value. Underneath the table are names of the family carved by her young sons years ago. The new floor is cork laid up in a modern pattern. The backsplash is back-painted glass capped with extruded stainless steel to tie into a new stove surround.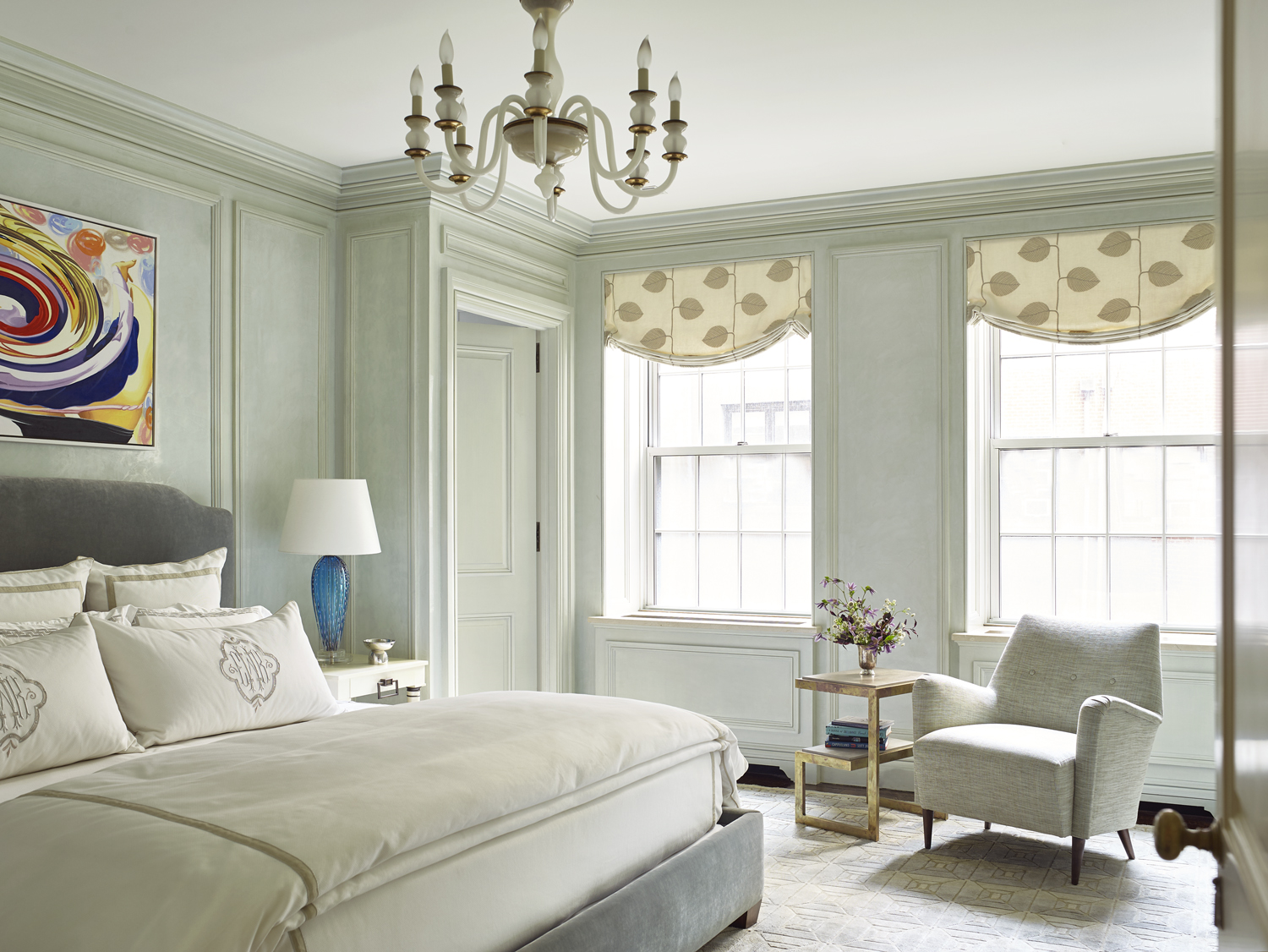 The primary suite was to be bright, serene and efficient. The bathroom was white and blue slab with an area at the window for a make up counter and plenty of storage. An armoire type cabinet was designed in the bedroom to store clothing and the contrast finish inside references the classic man's dressing room. The bedroom was paneled to organize a variety of openings, windows and niche for the bed.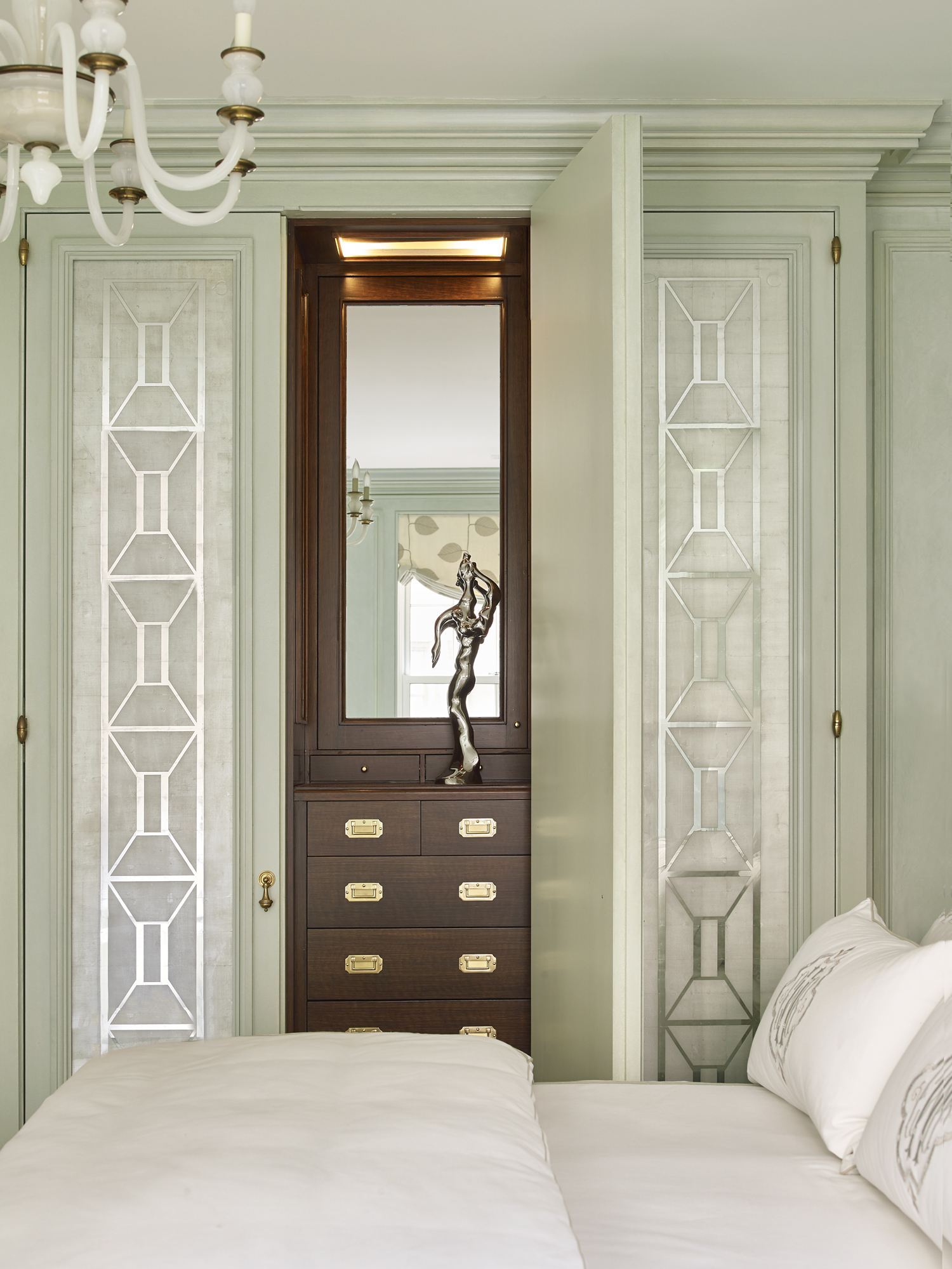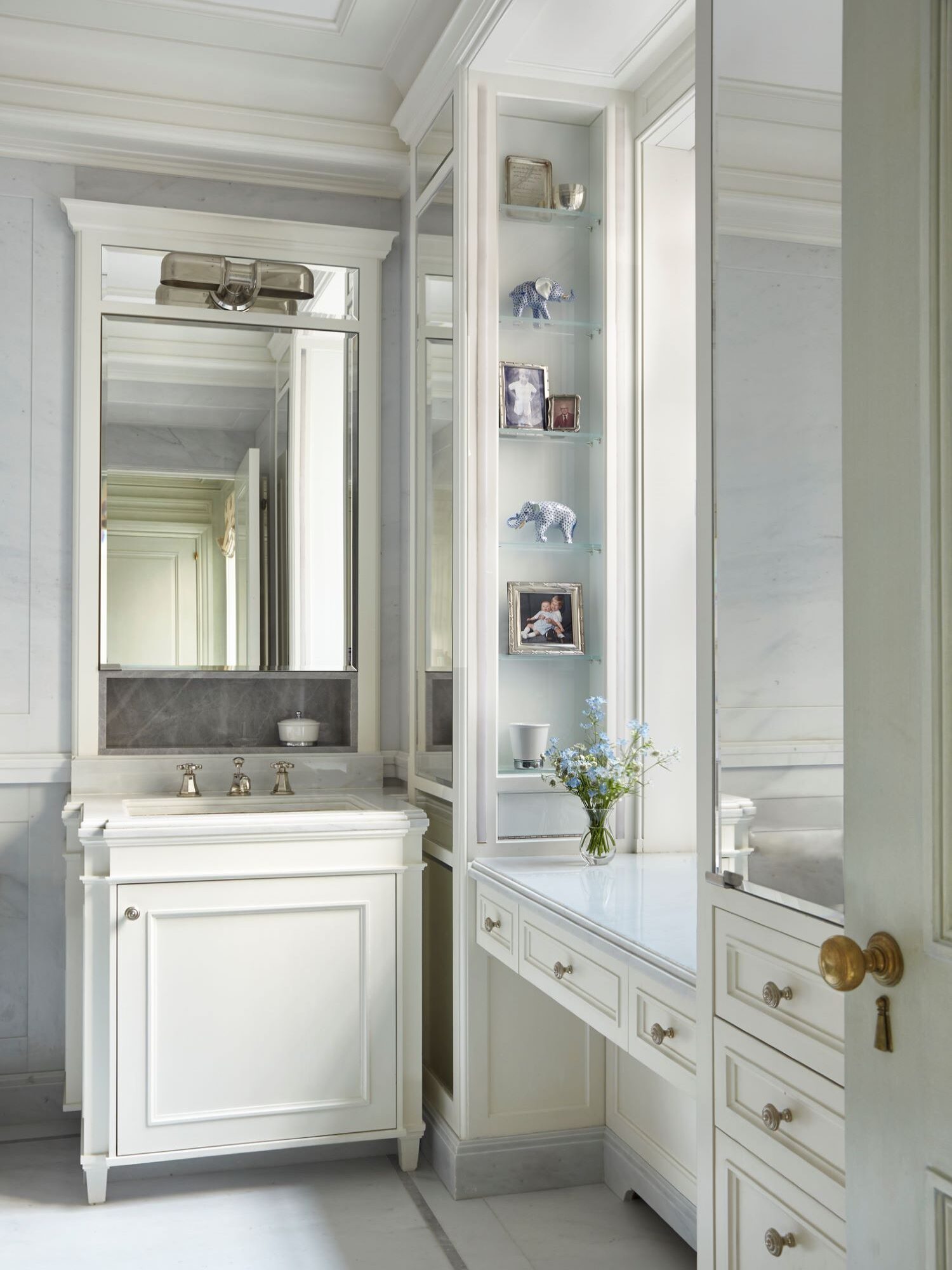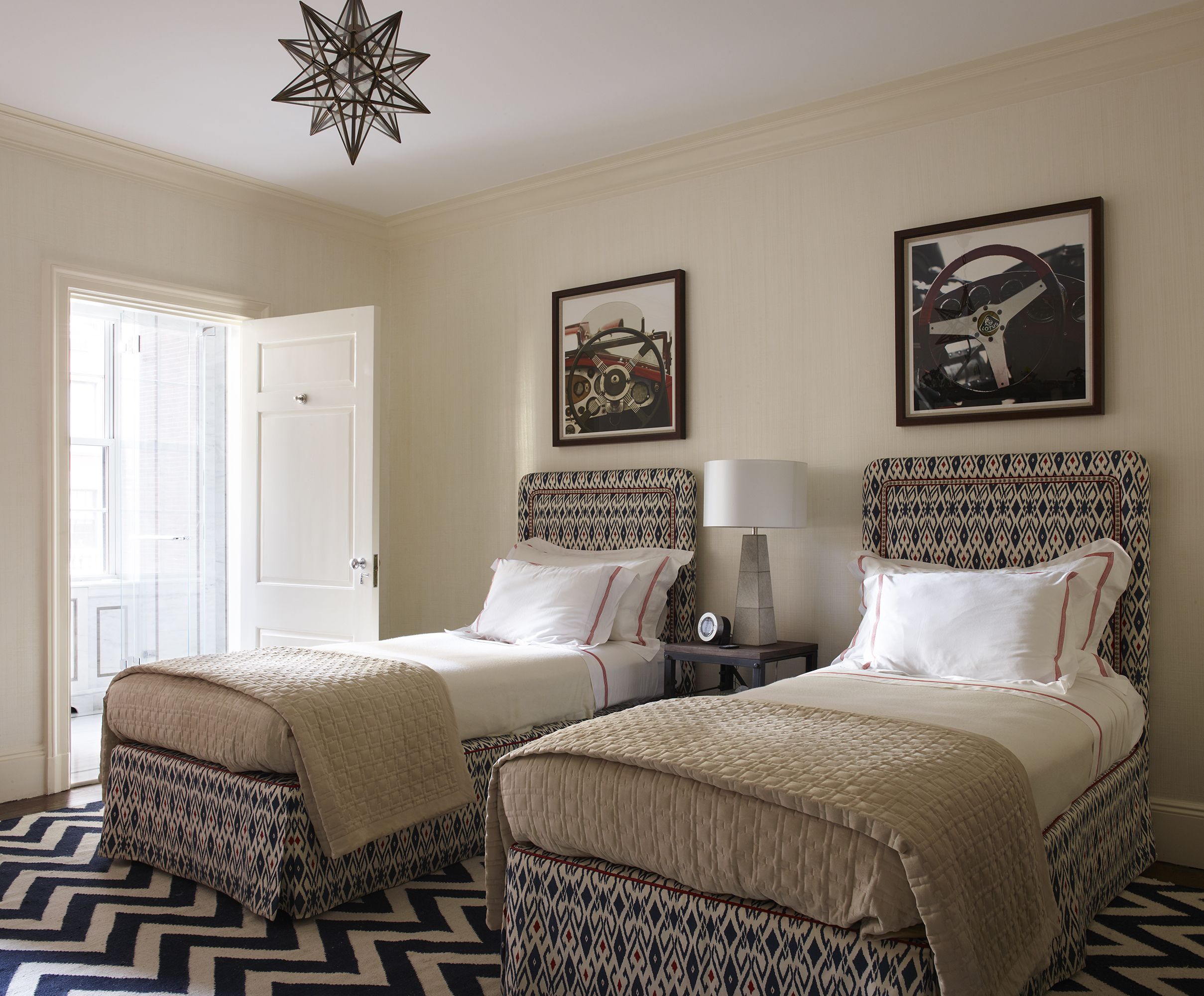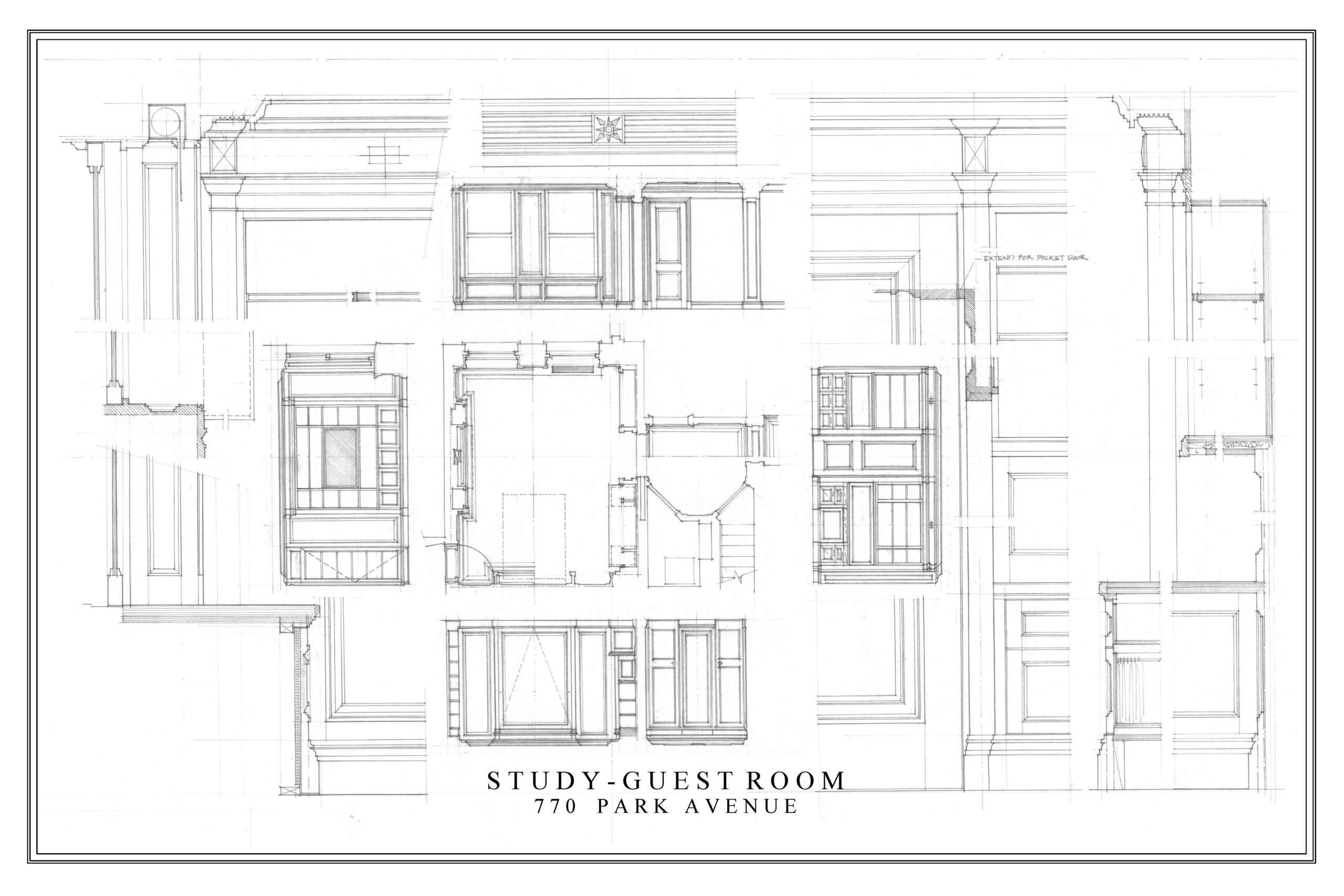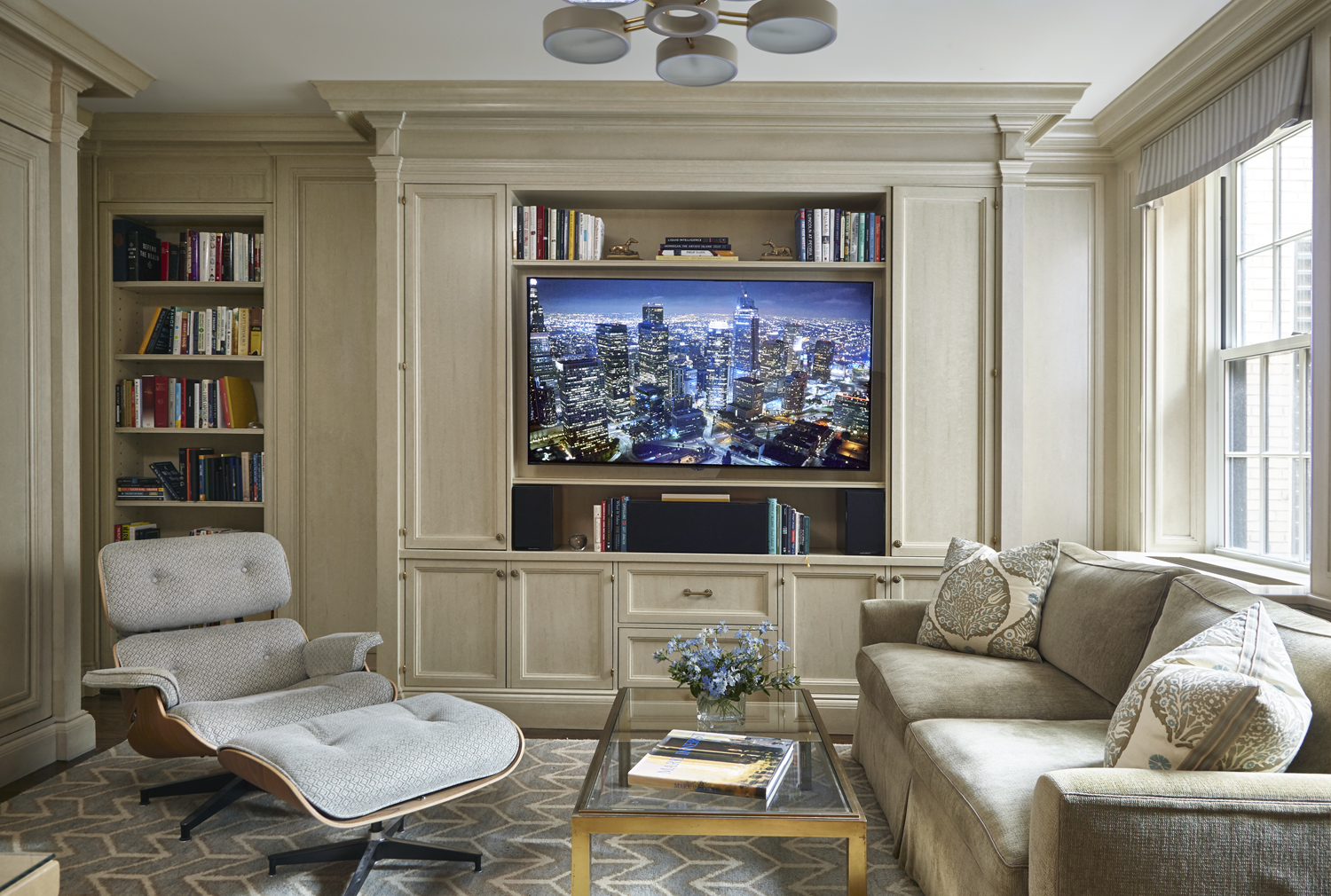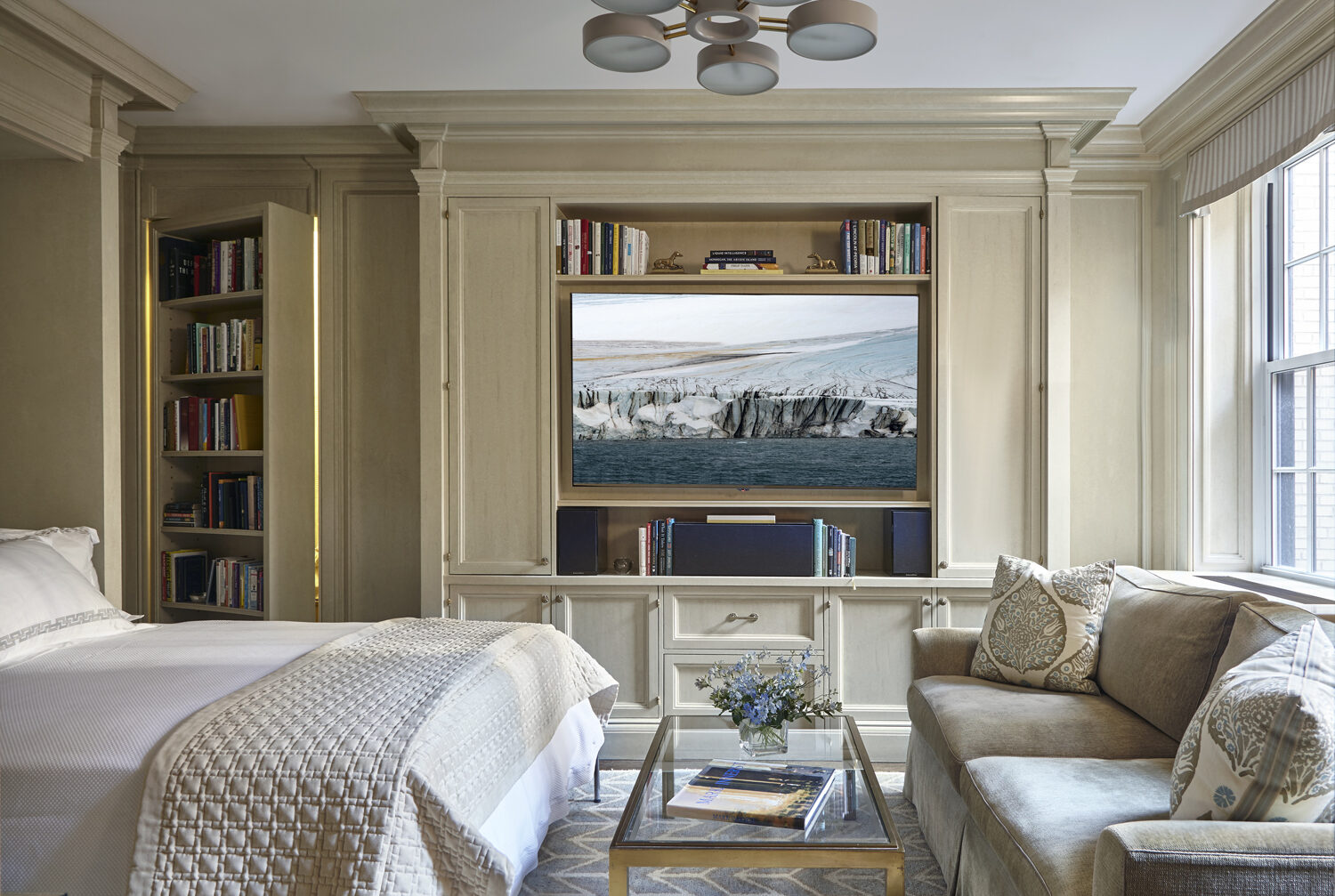 A child's bedroom was converted to a comfortable sitting room that also functions as a guest bedroom. A murphy bed is concealed behind panel work. A closet is concealed behind what is called an "Ivanhoe" door — a bookcase which hinges open to reveal a hidden space.
CREDITS:
General Contractor: Peter Cosola Inc.
Interior Design: Penny Ashford Decoration
Photography: Tria Giovan and Simon Upton