A BEDFORD FARMHOUSE
A beloved client who has commissioned the firm for many projects over the years purchased an estate in Bedford, New York. This house is listed in the local historic district which required architectural review board approval. We brought in the review board early in the process to review the design proposals in an effort to form a mutual respect for our roles. They were delighted to be treated as team members and in turn were quite amenable to all of our proposals to alter the façade and create substantial additions.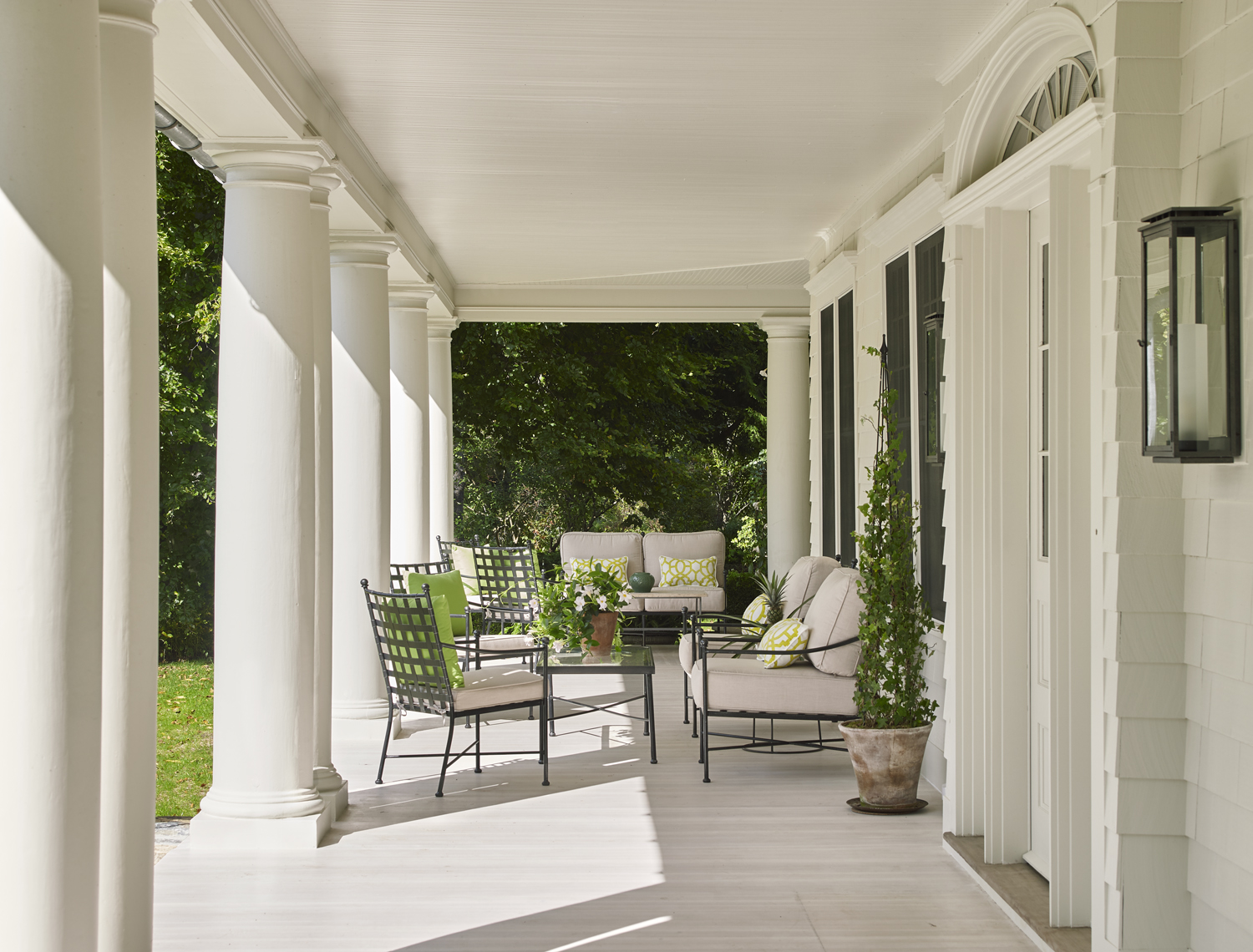 The rear façade includes an existing colonnade, bracketed by the wings which were additions to the plan. These wings were opportunities to lift the ceilings and provide a welcome contrast to the lower existing ceilings in the center of the house. Monitors provide lift without the perception of bulk, largely because of the numerous windows.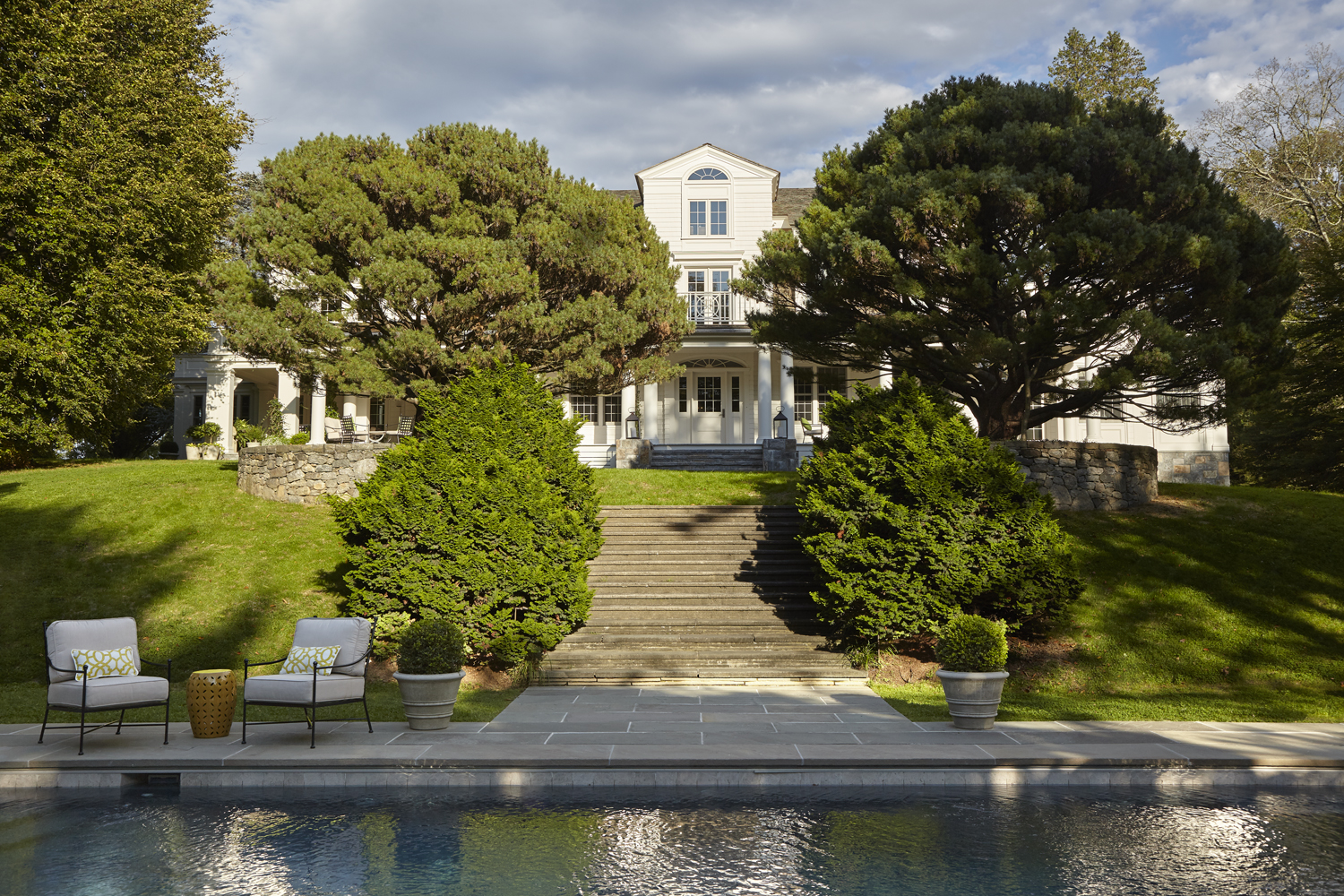 The existing landscape is an incredible arboretum of exquisite trees. They are key to the magical haven that is this property. The steps to the pool make a connection to the house along a sloping central axis.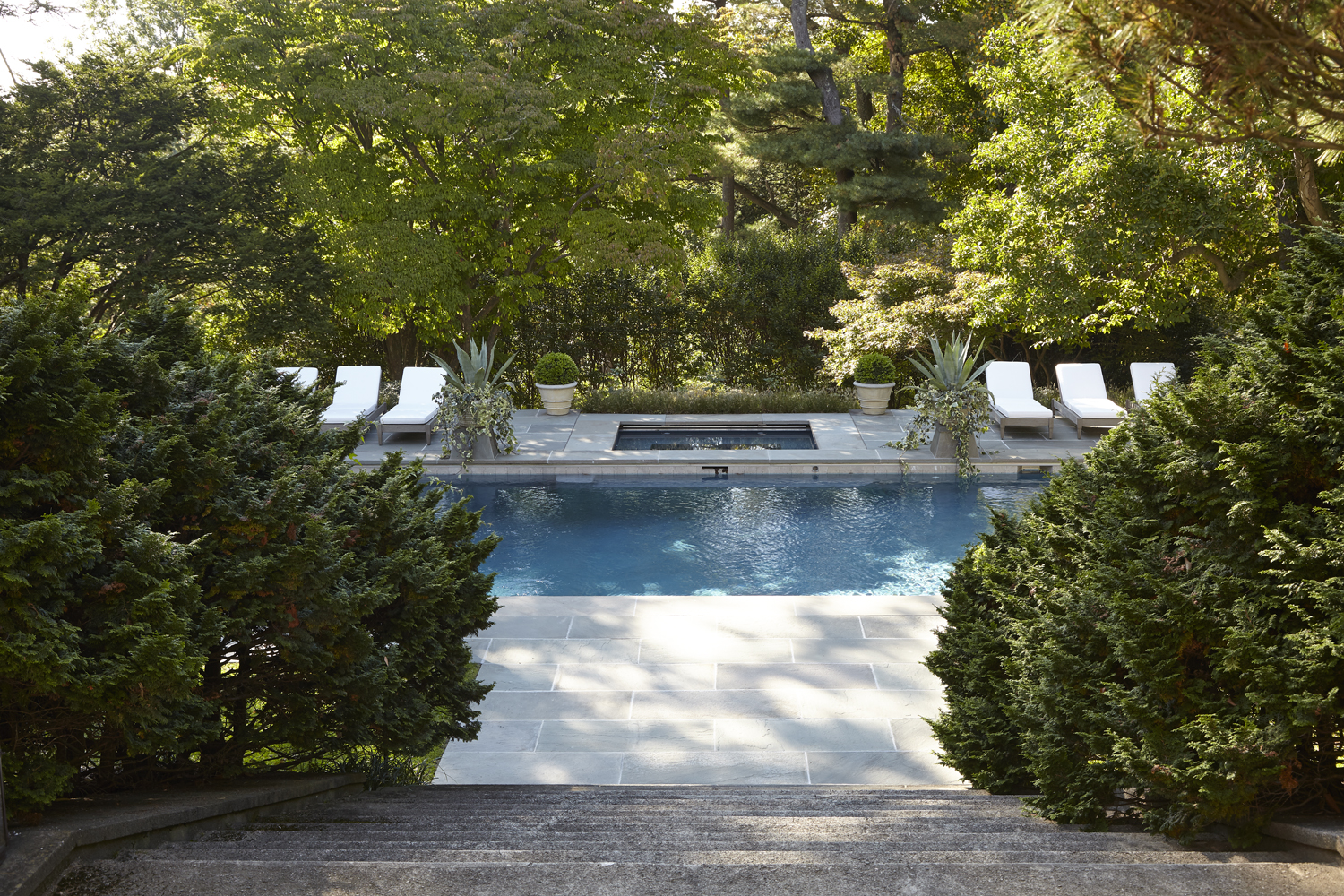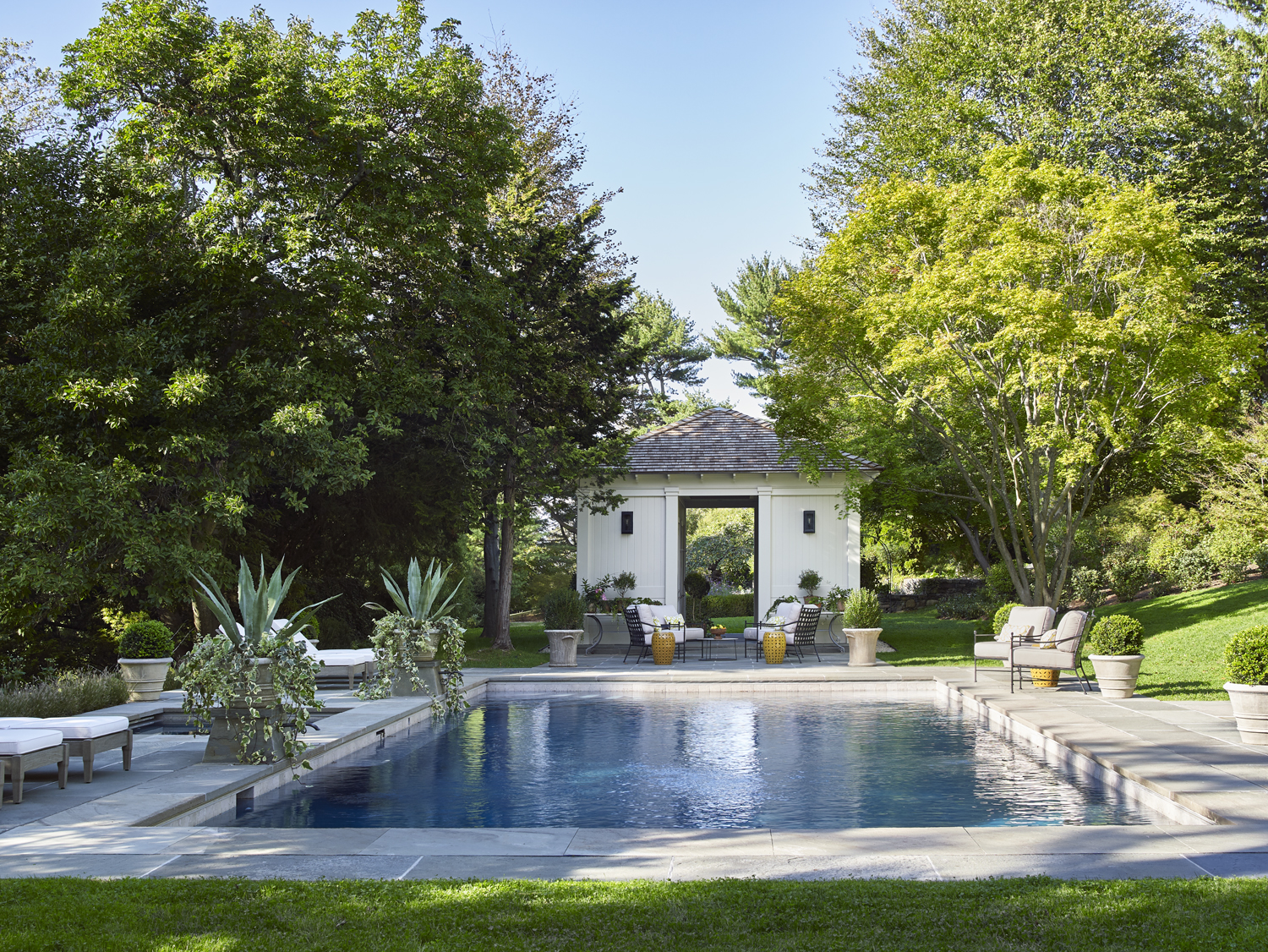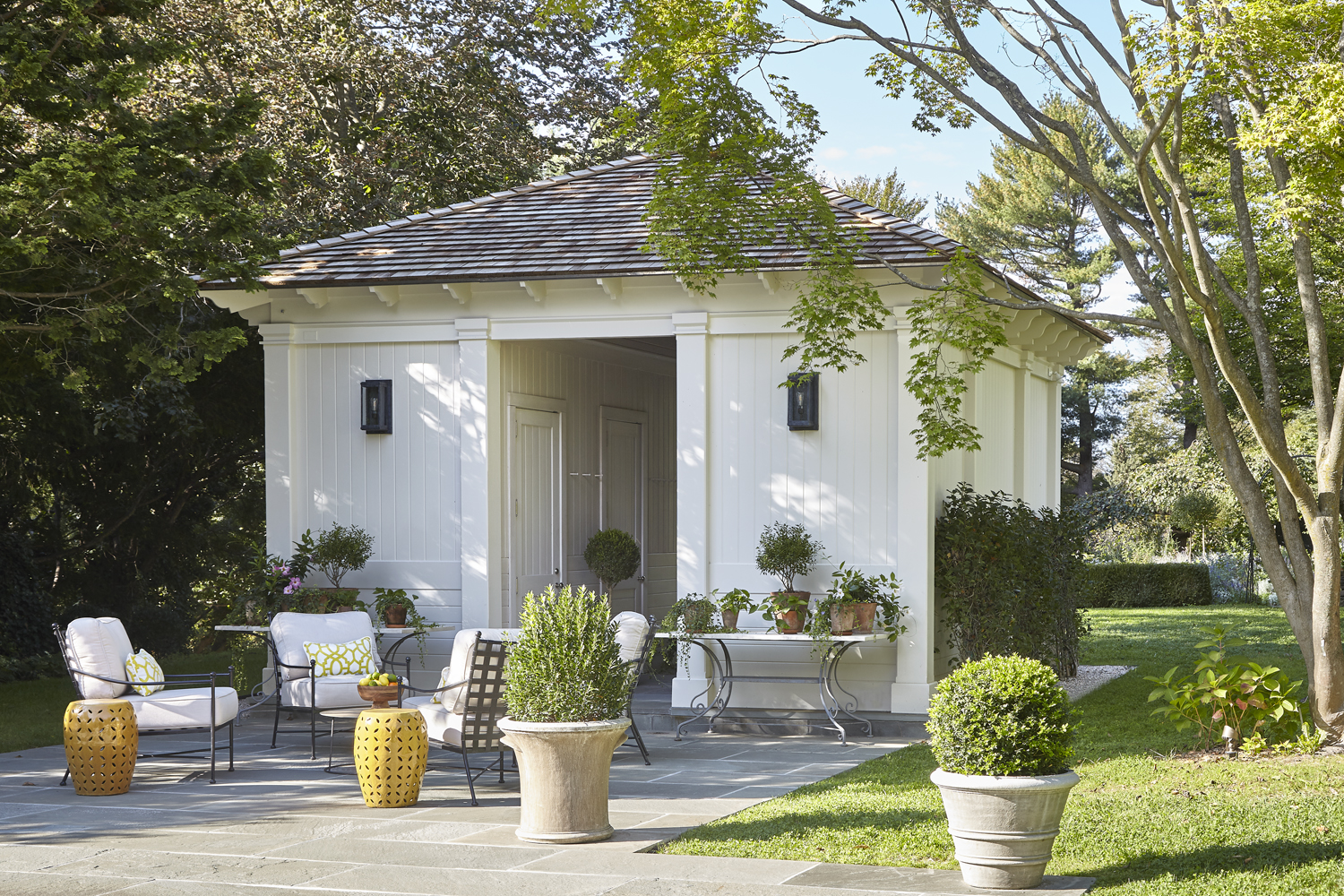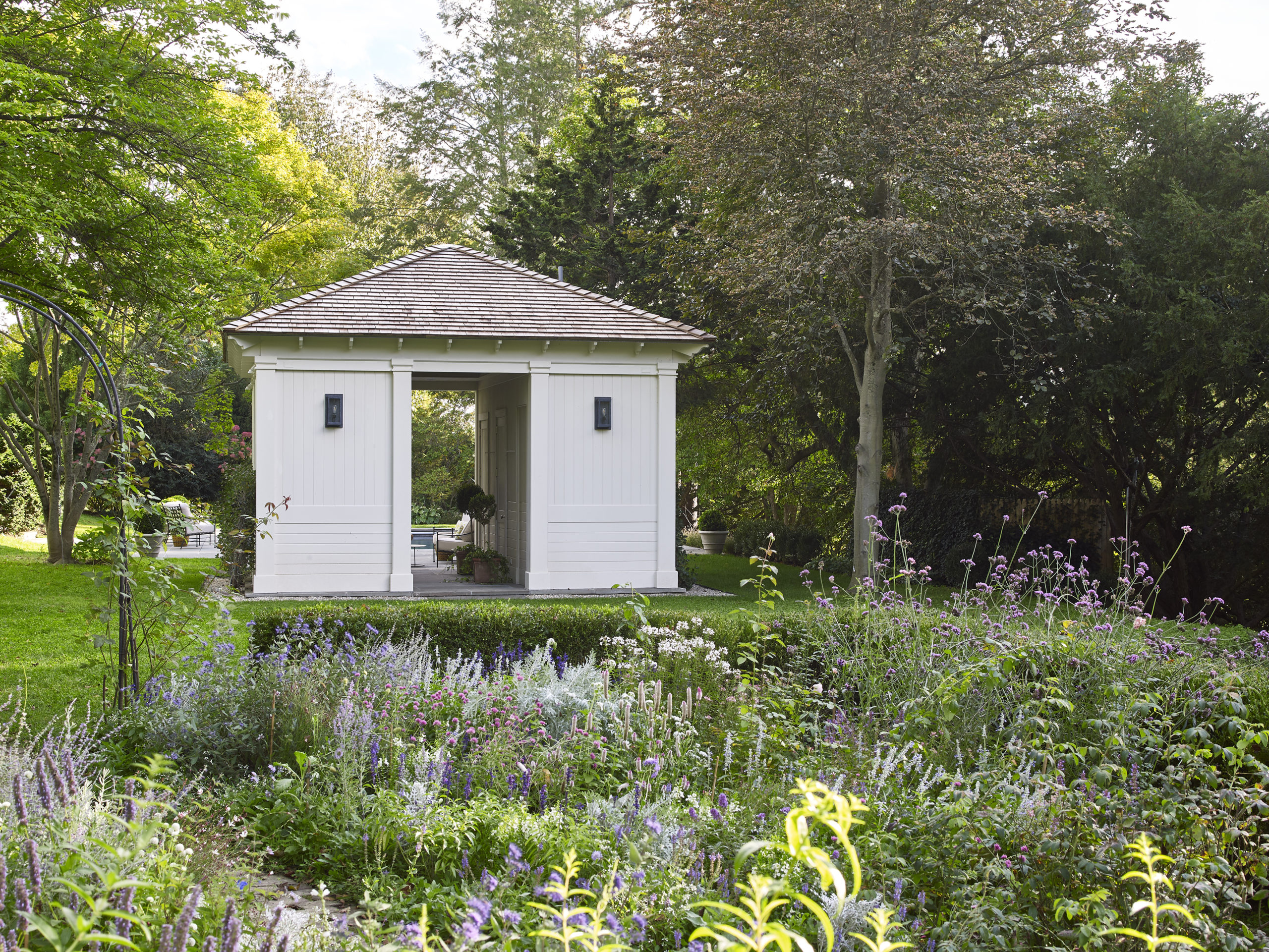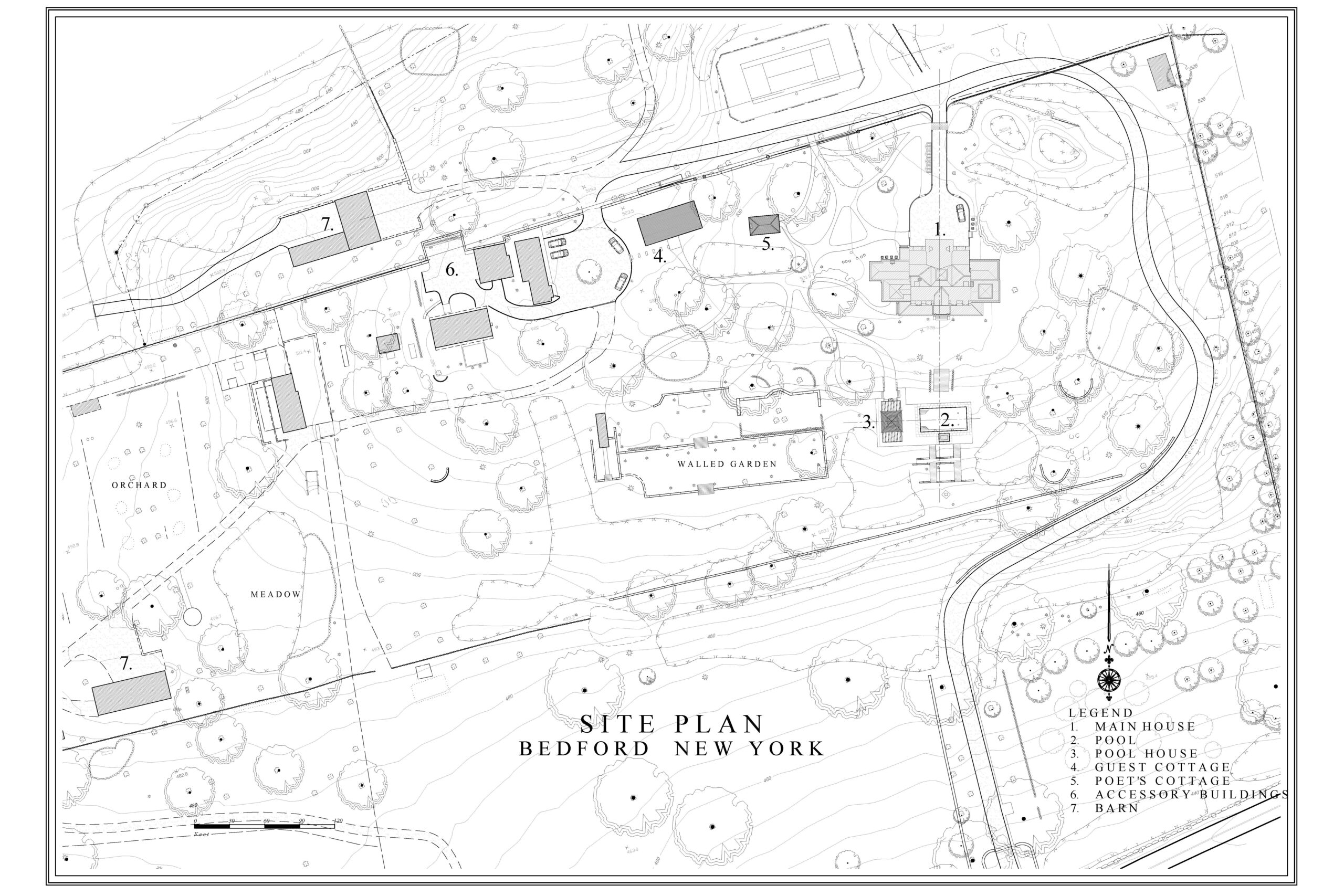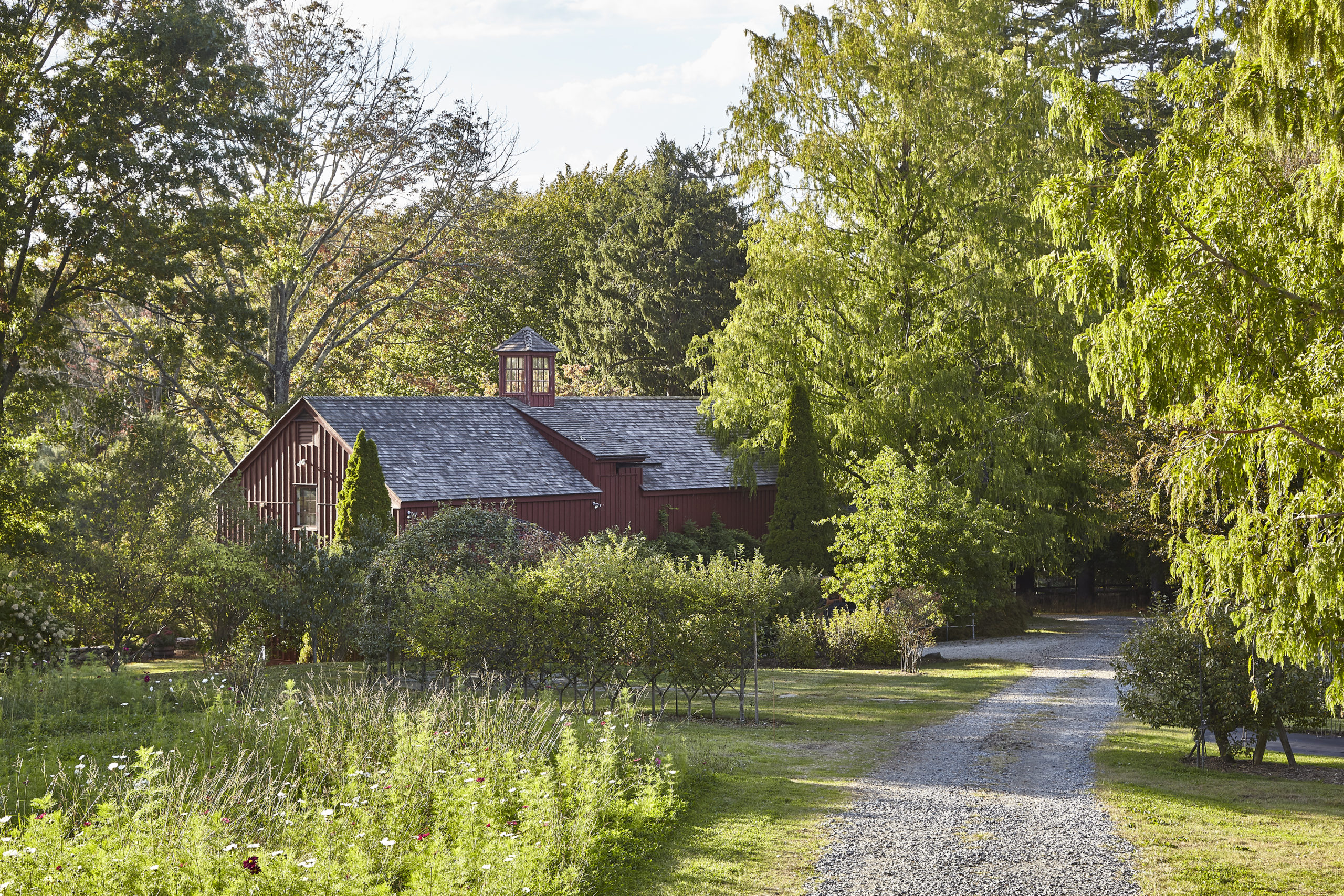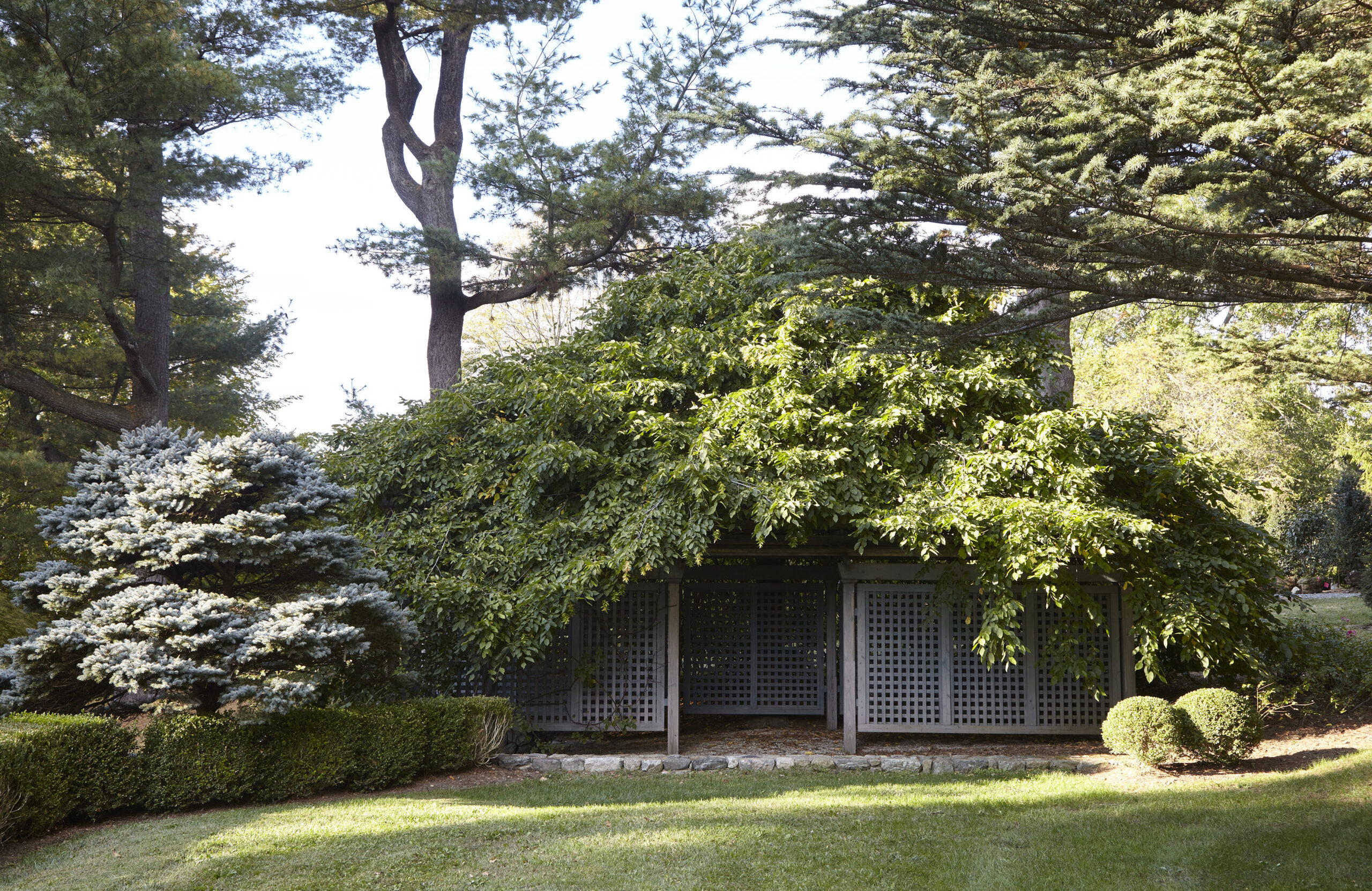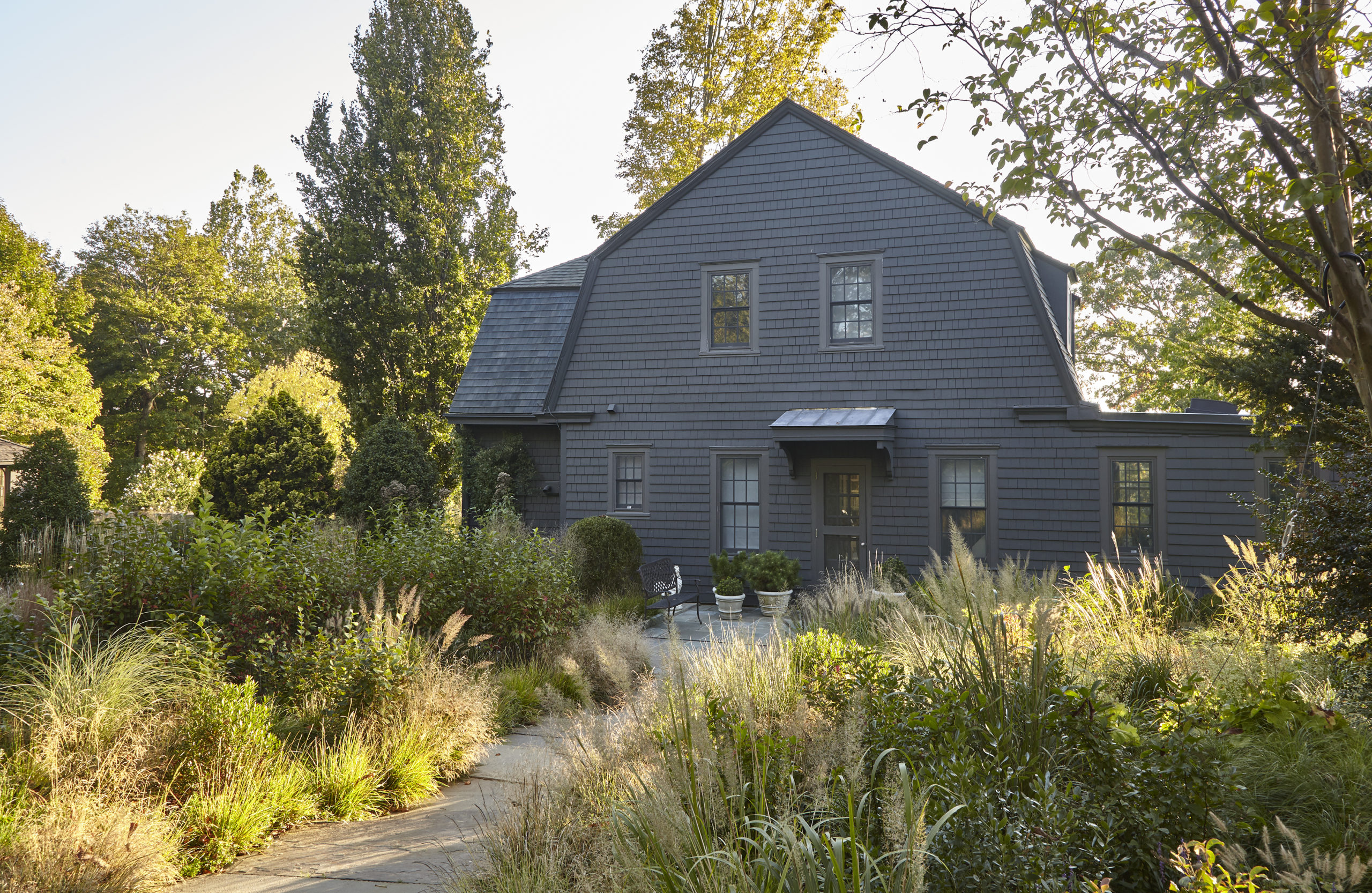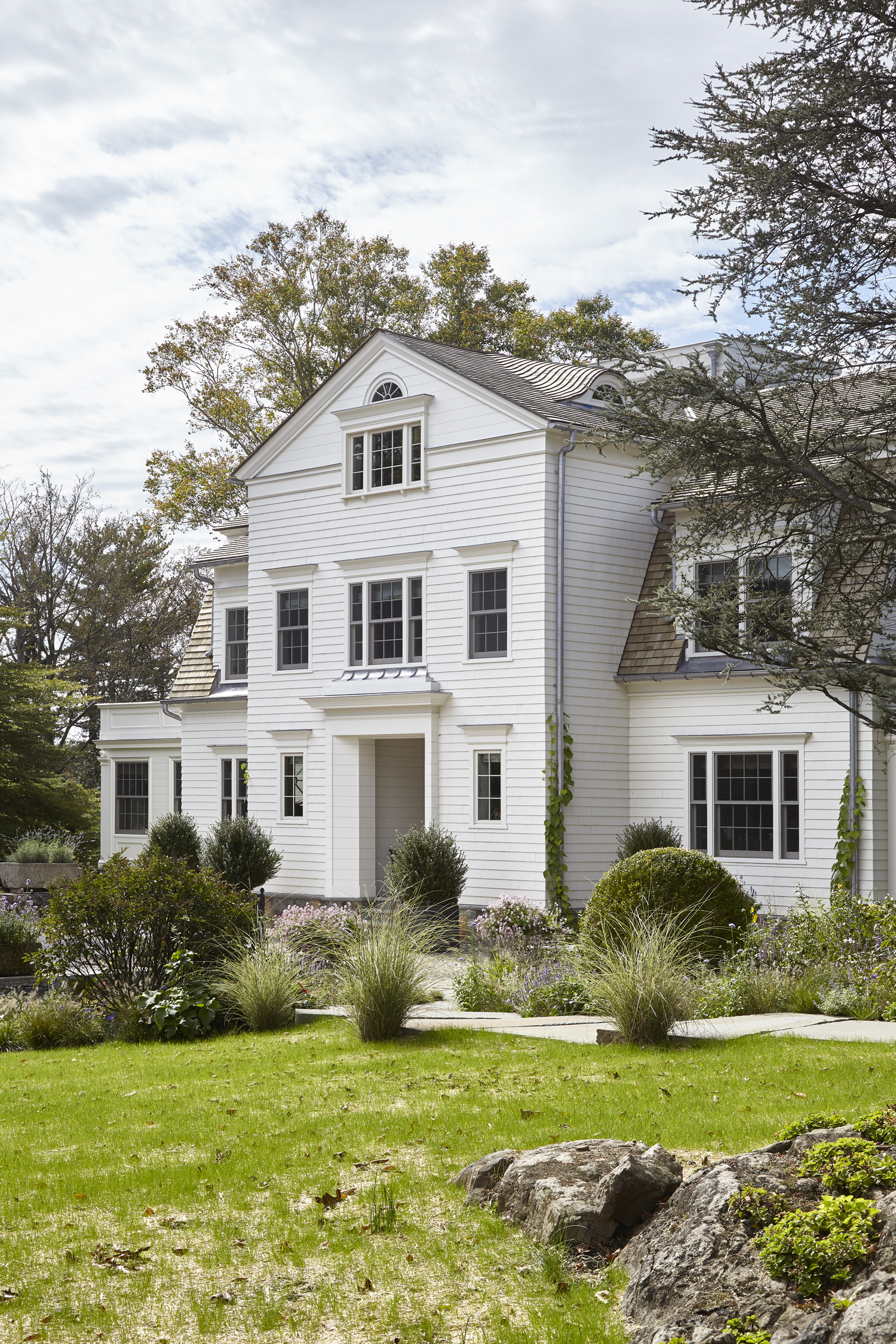 CREDITS:
General Contractor: R.C. Torre Construction
Landscape Designer: Providence Design
Photography: Tria Giovan