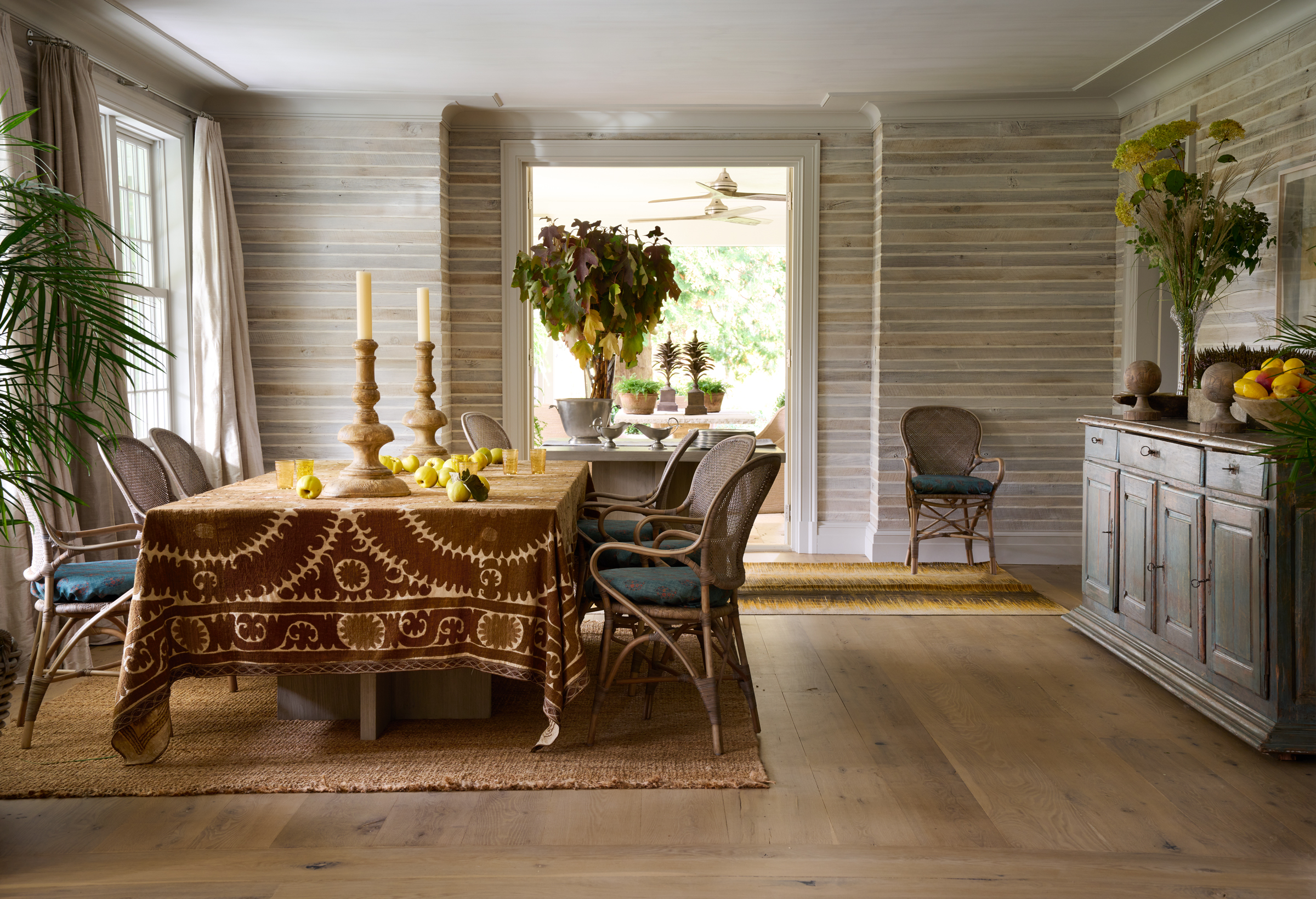 INTERIORS OF A BEDFORD FARMHOUSE
The interior renovation of this farmhouse was a personal project of the owner along with help from several interior designer friends. The architectural approach was to lengthen every visual axis and add height to grander rooms. Pouring natural light into rooms and capturing the fantastic vistas of the property were paramount to the success of the interior.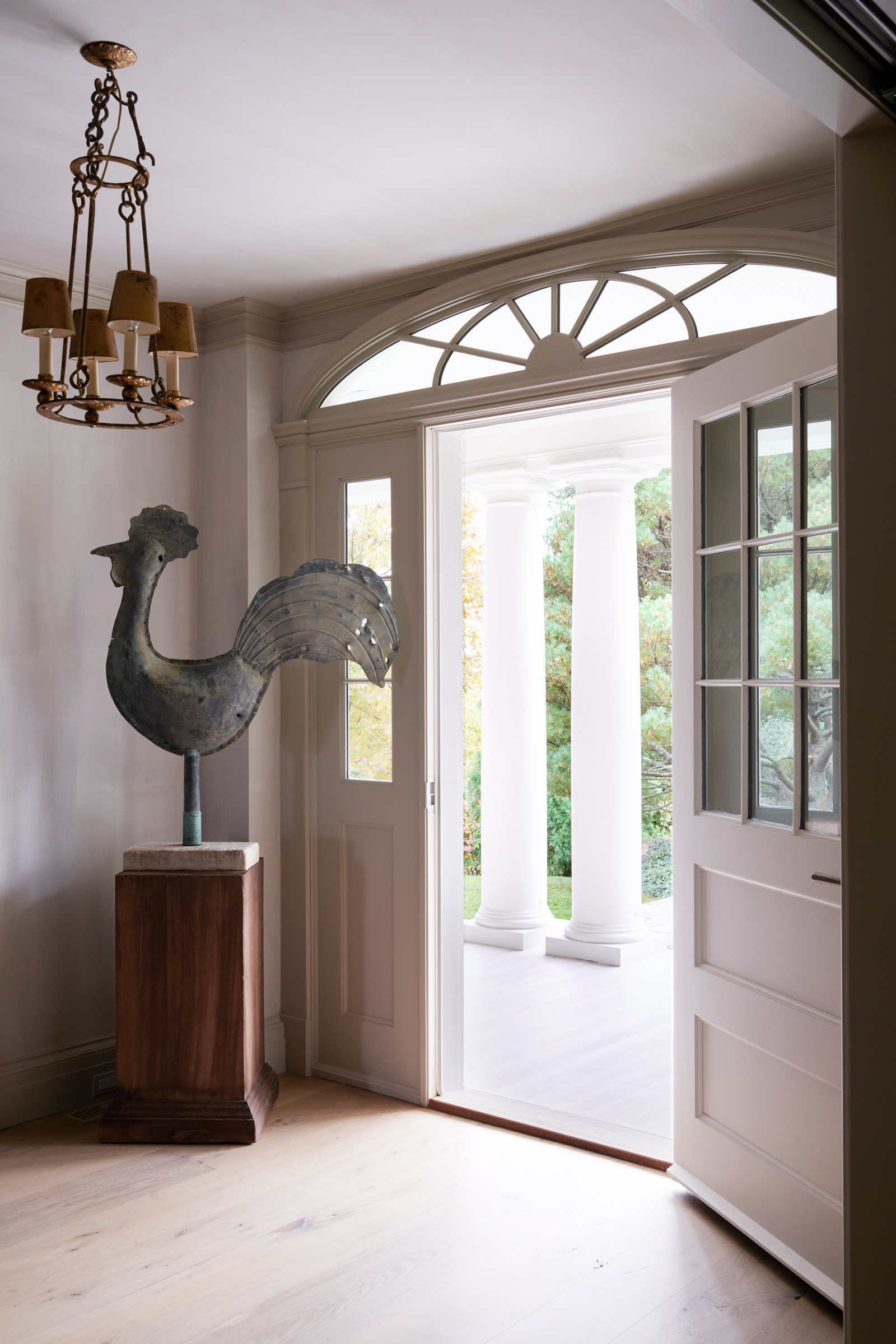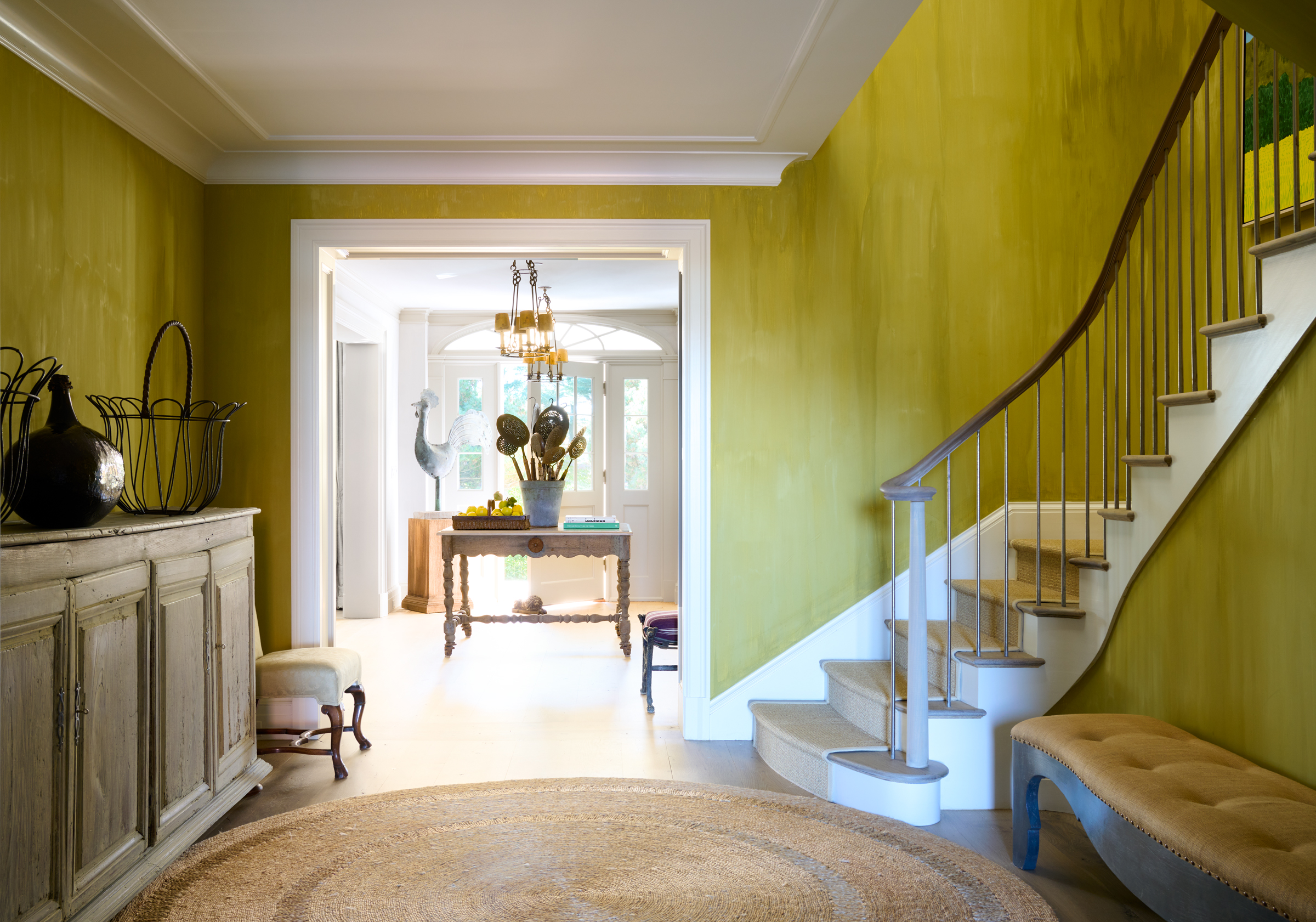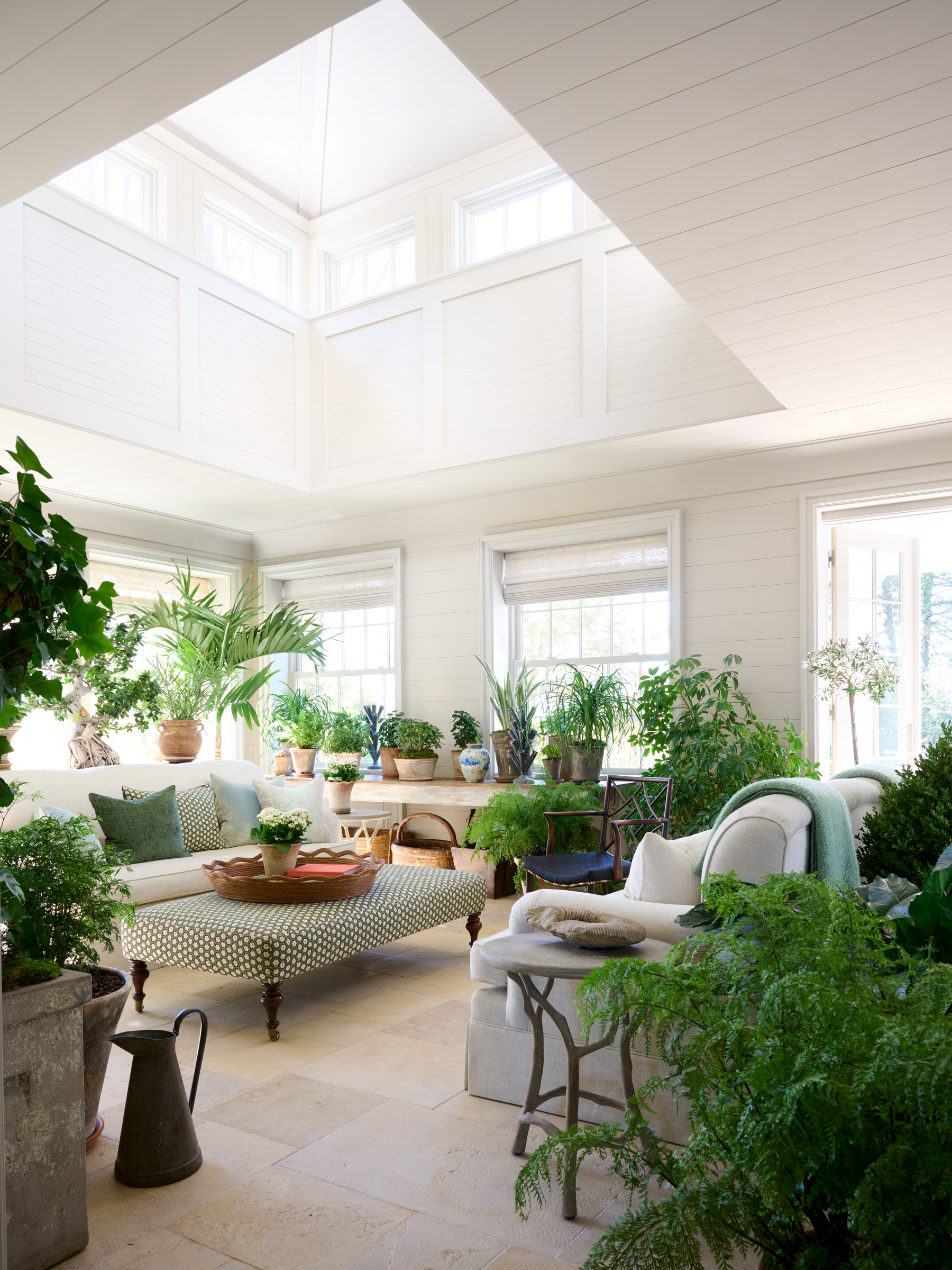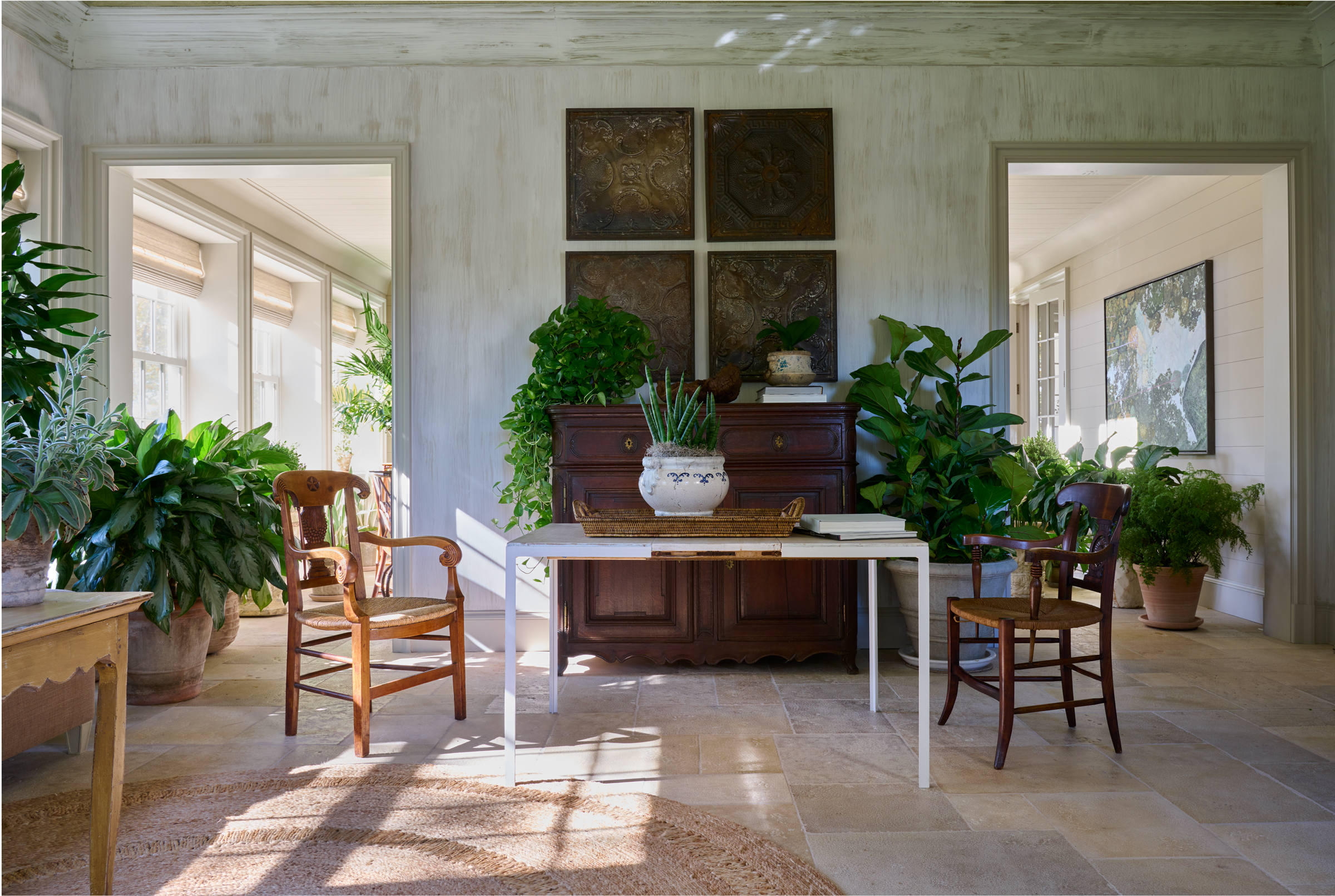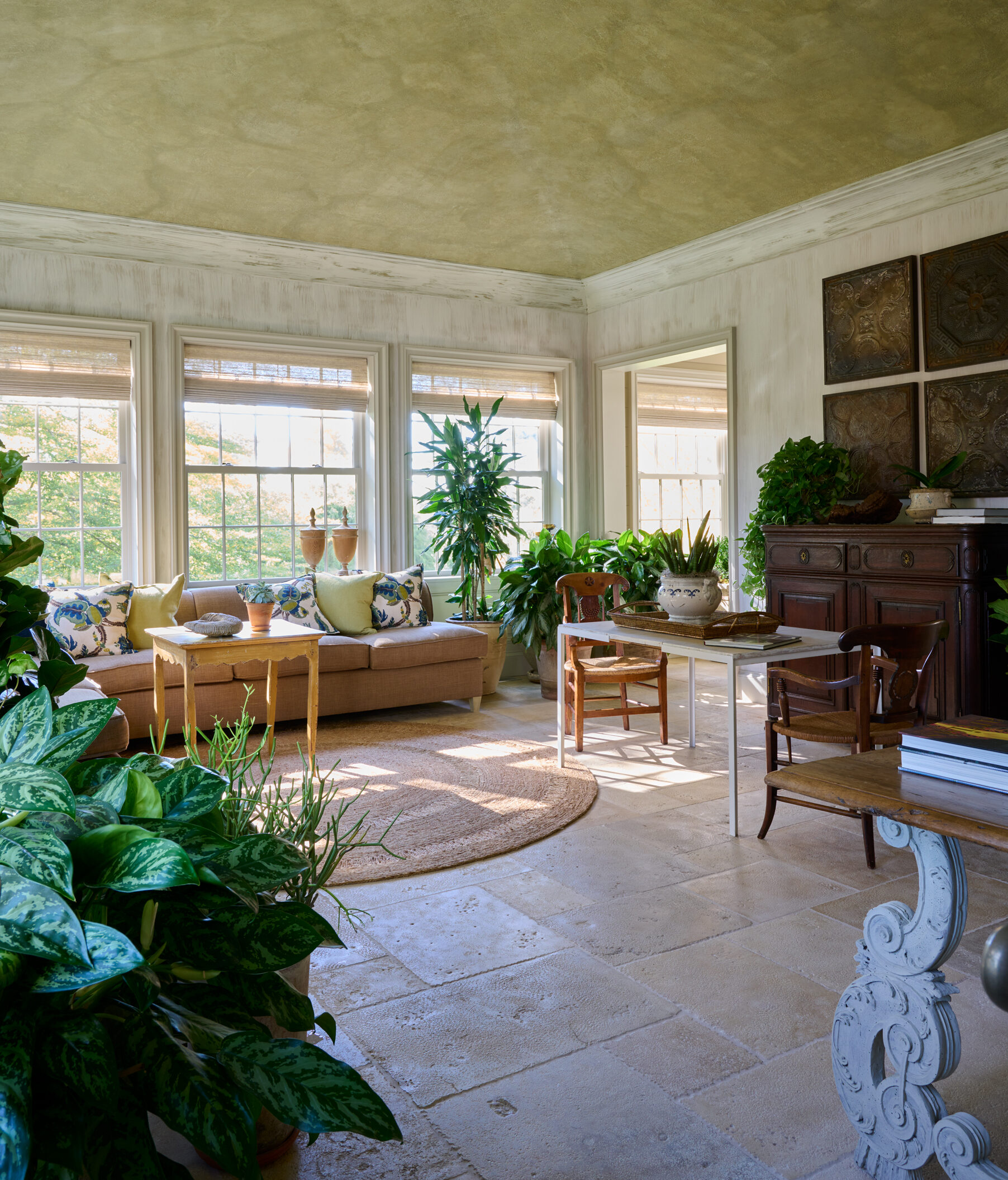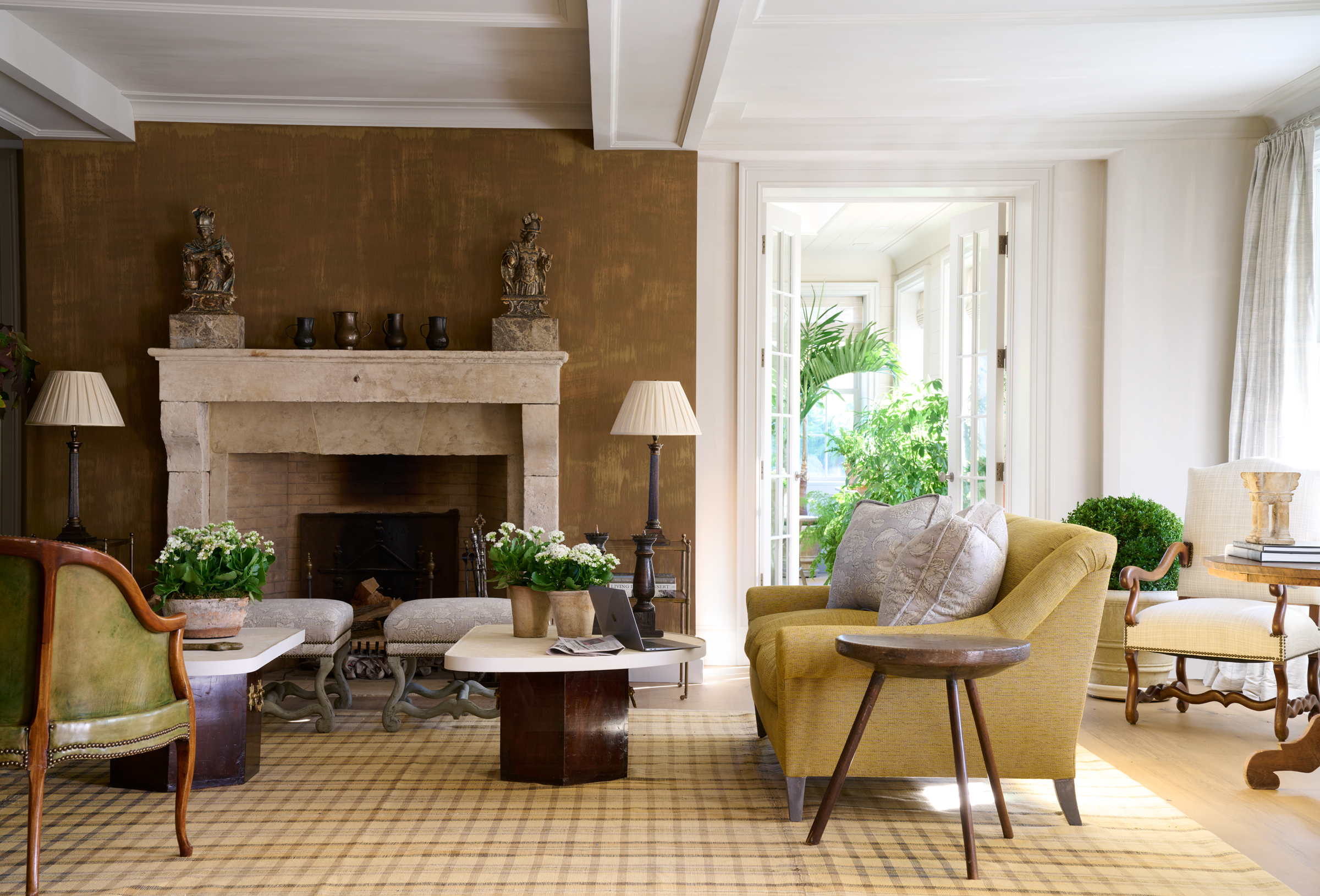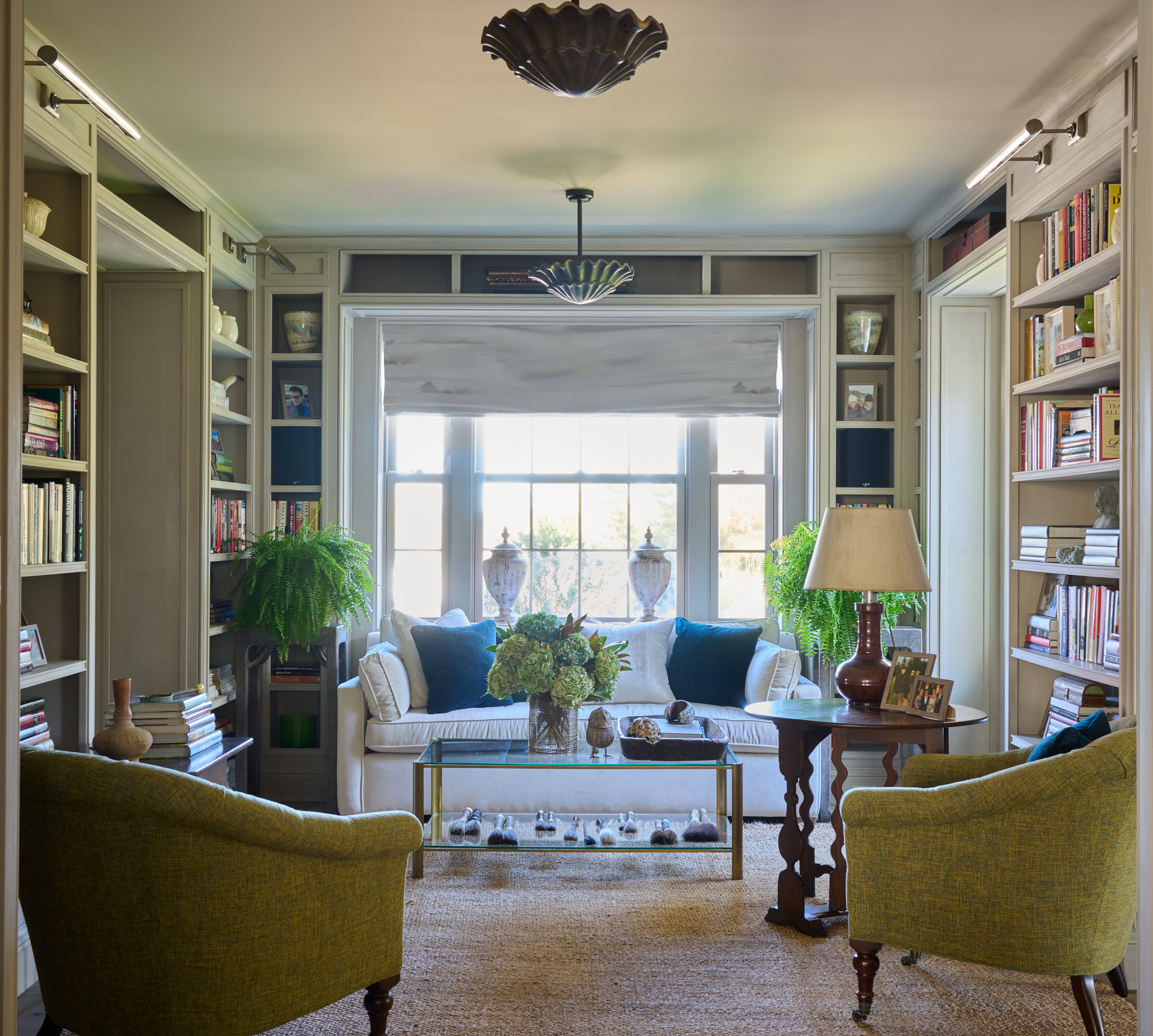 A small library functions as a receiving room and a passage to larger rooms. Following a typical parti of an antique farmhouse, rooms functioned as passageways in the absence of hallways.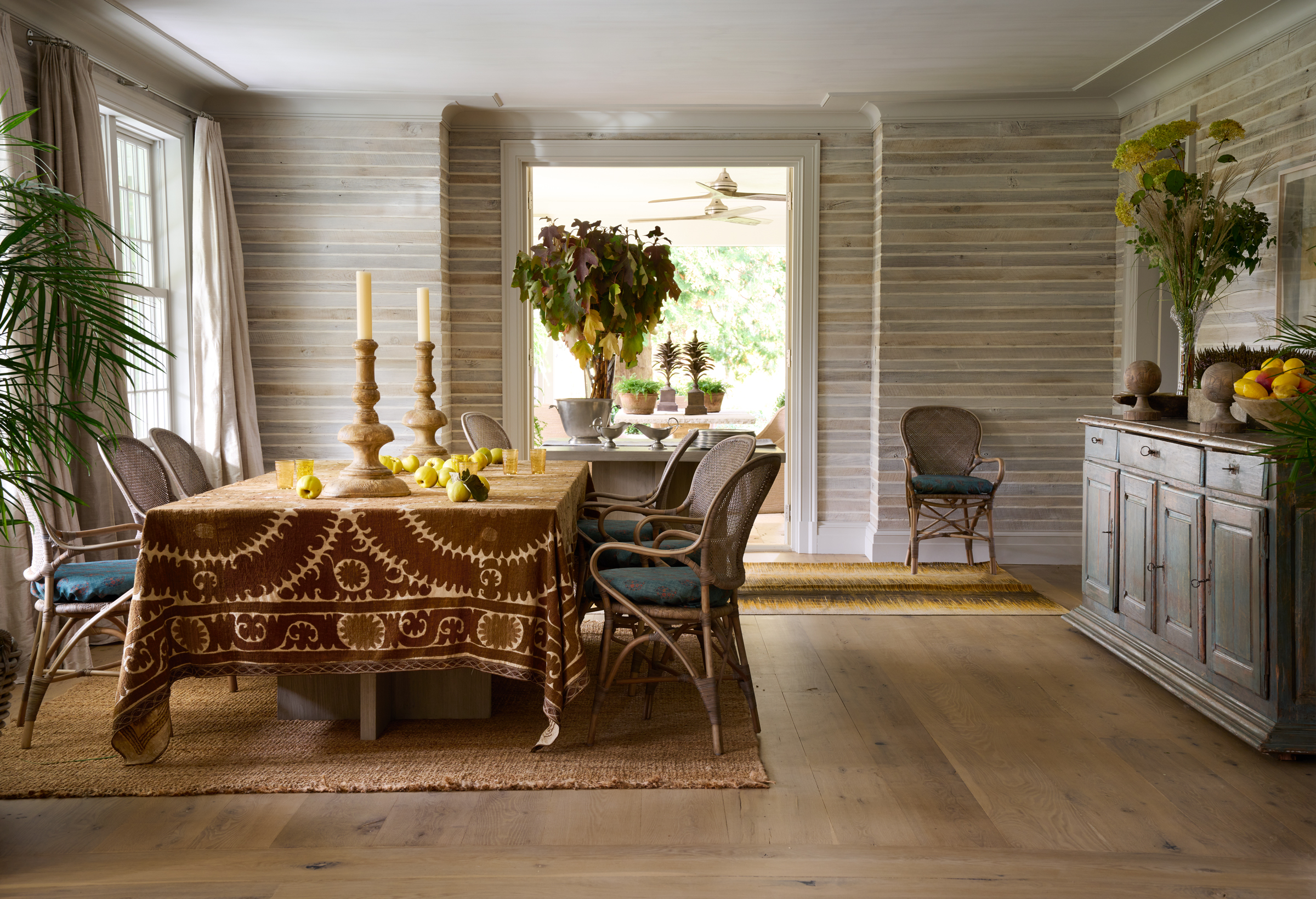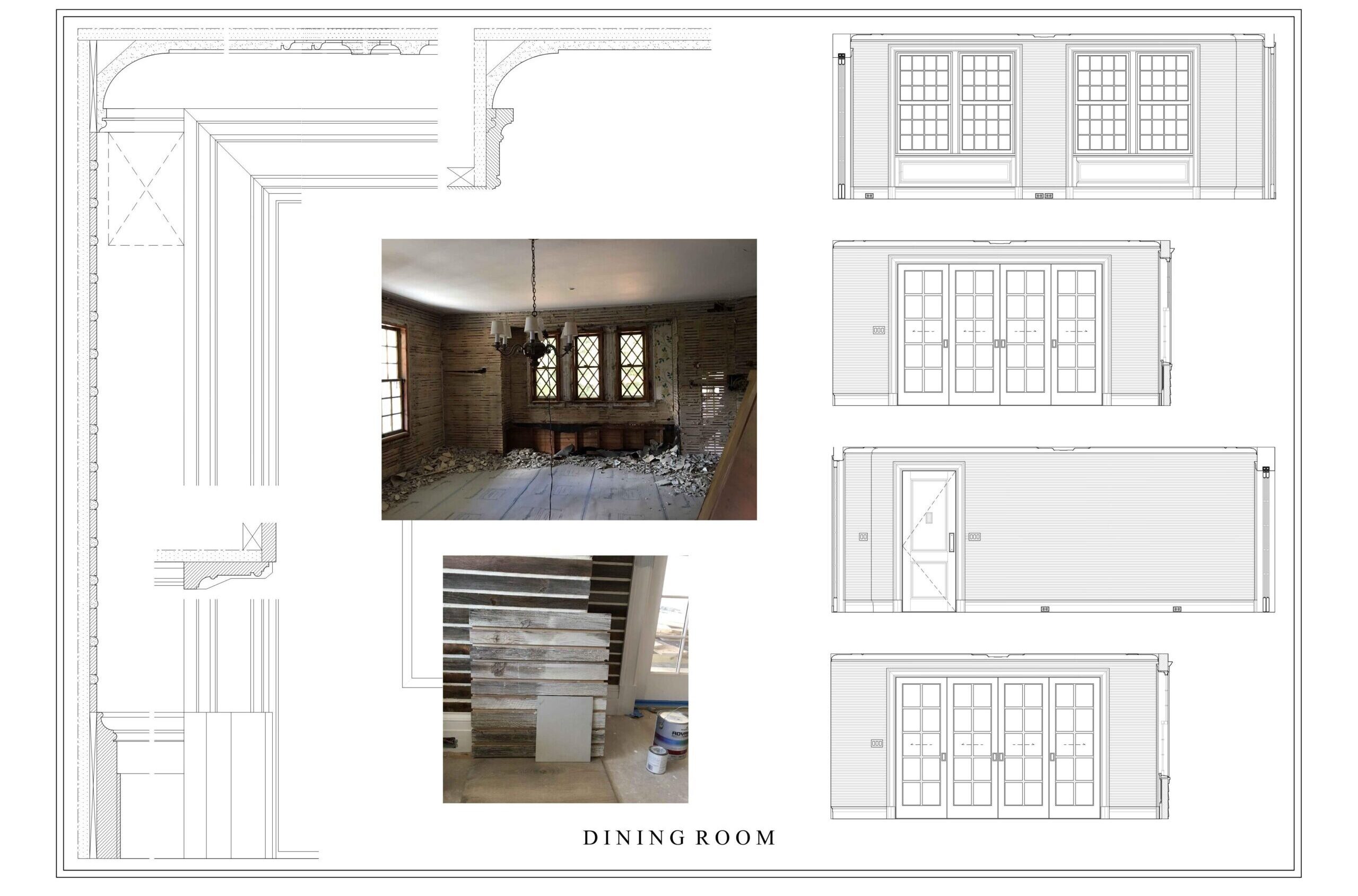 The dining room walls recall the original plaster lathe finish during the renovation. The wooden floors were reclaimed, fumed oak boards. The construction team for this project were invested in the success to a greater degree than is usually found today. The house truly reflects their spirit of care.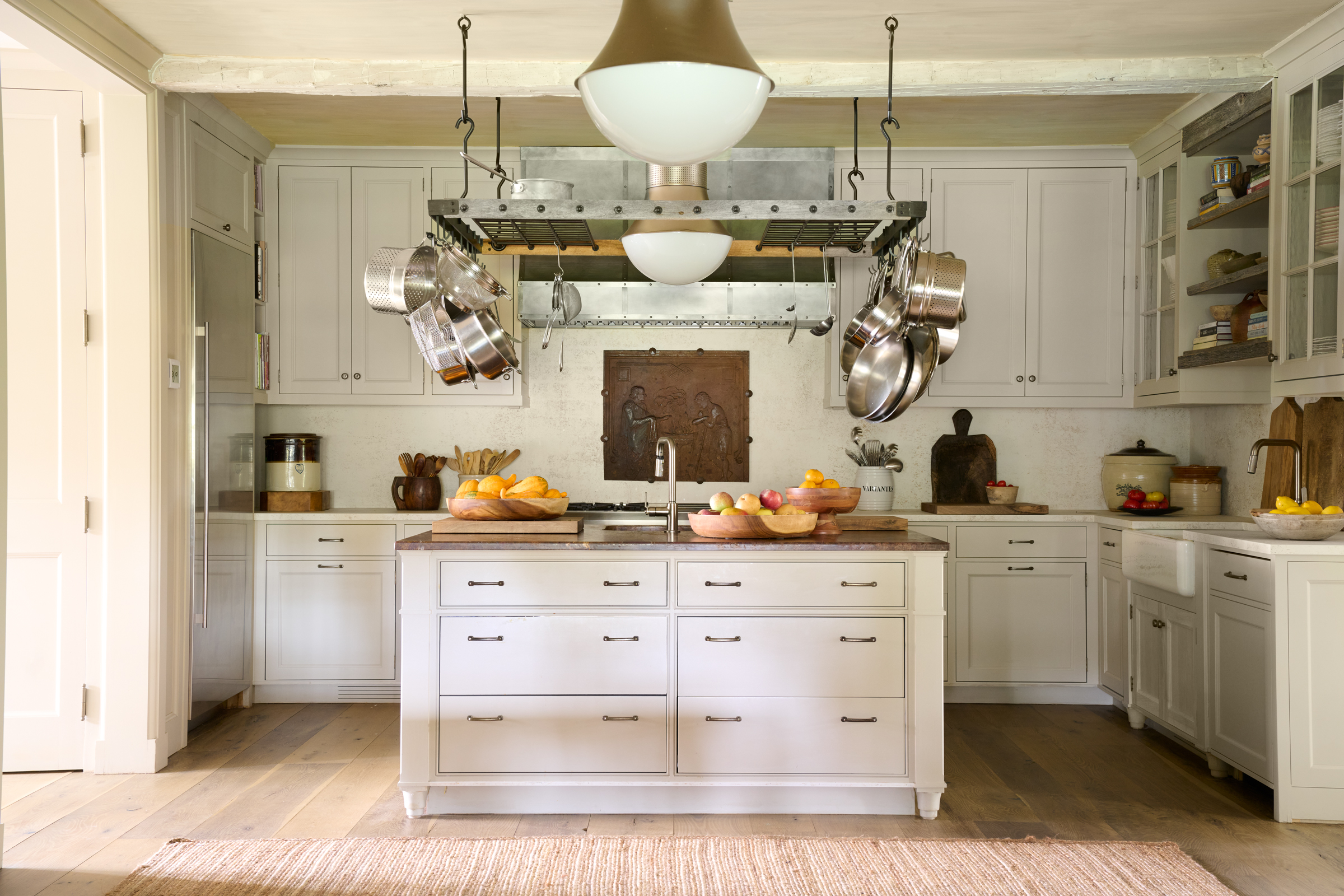 The kitchen and mudroom were fitted to capture every space with the highest level of function and capacity for storage.
A custom pot rack and hood added an artisanal feeling to the aesthetic of the kitchen.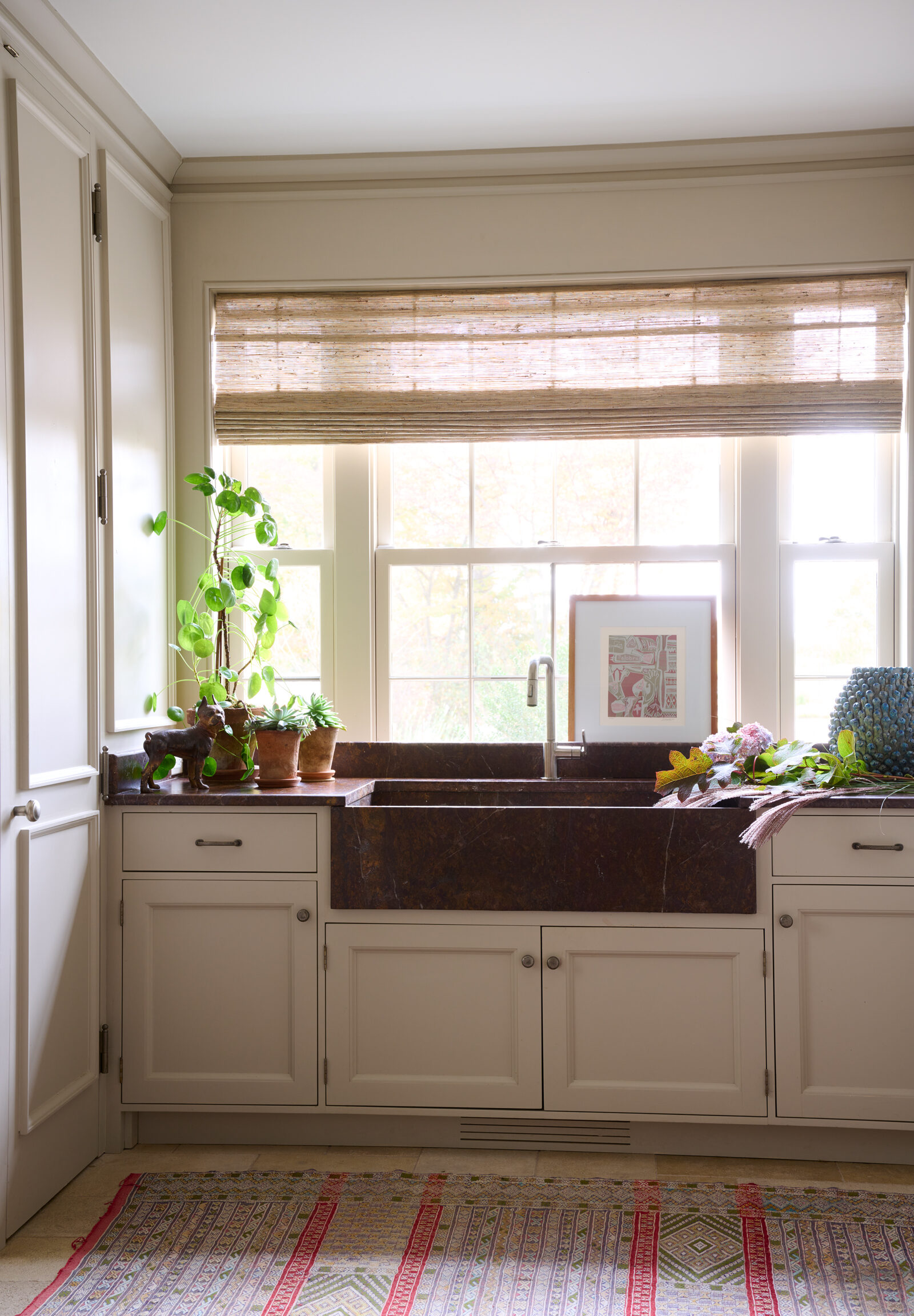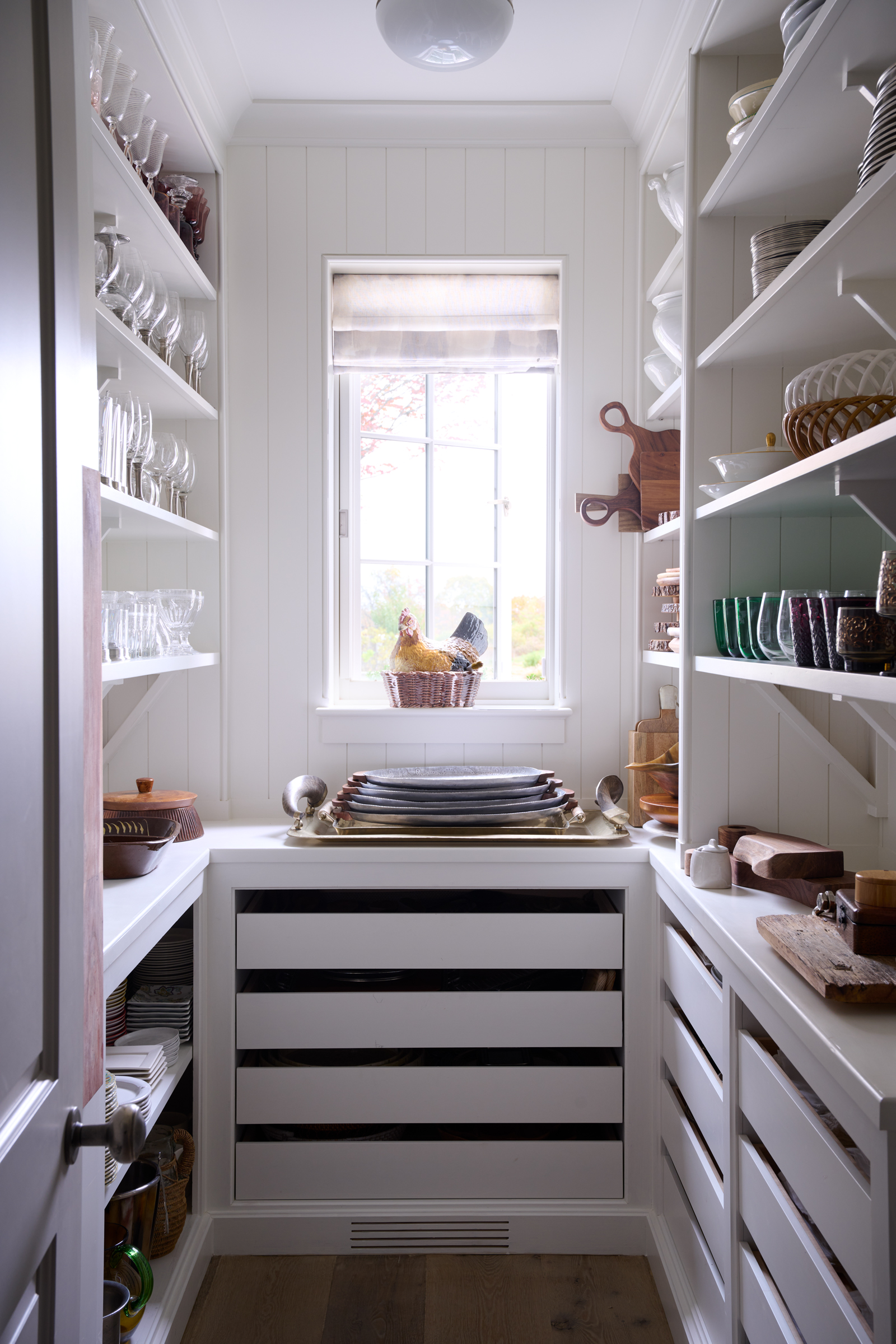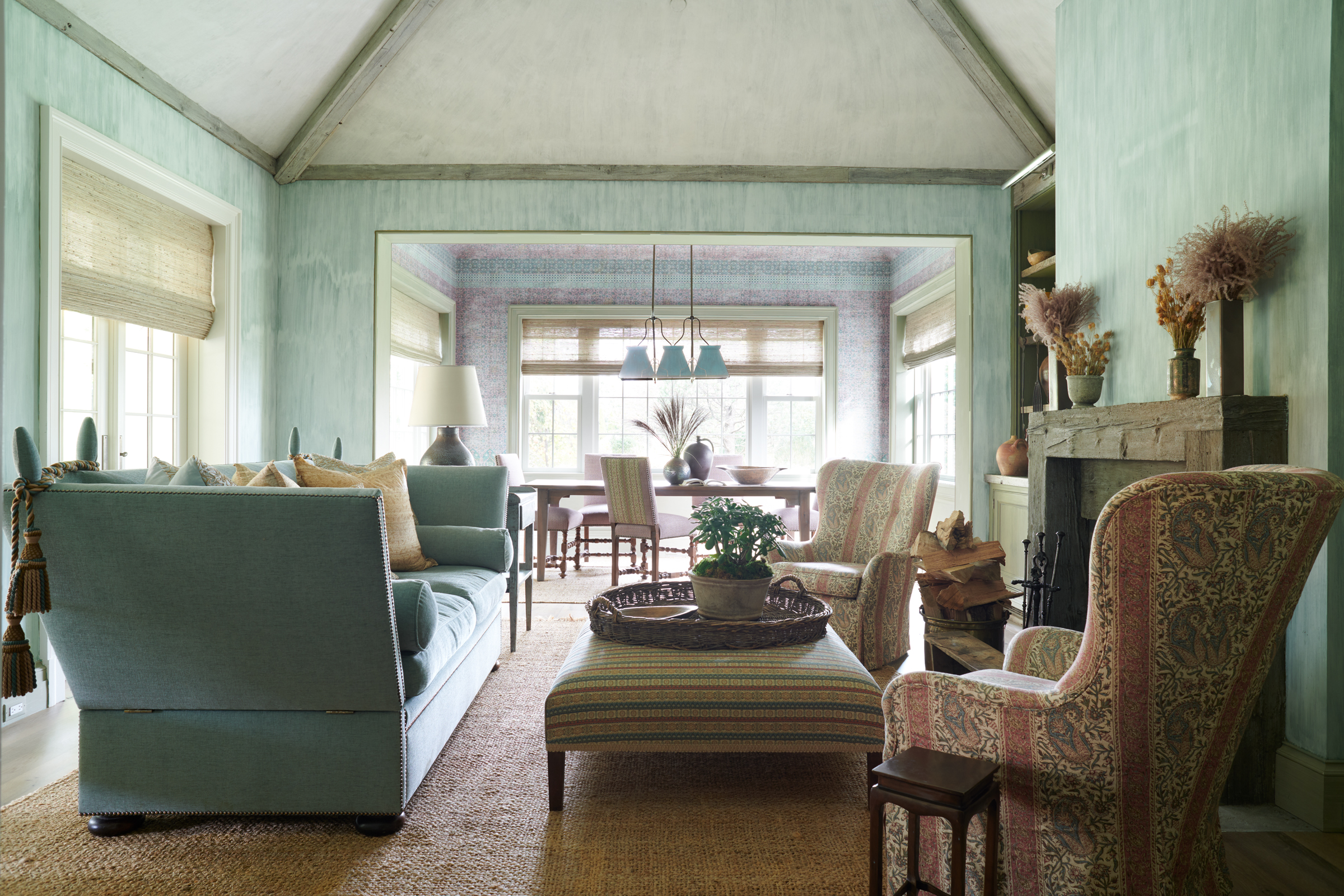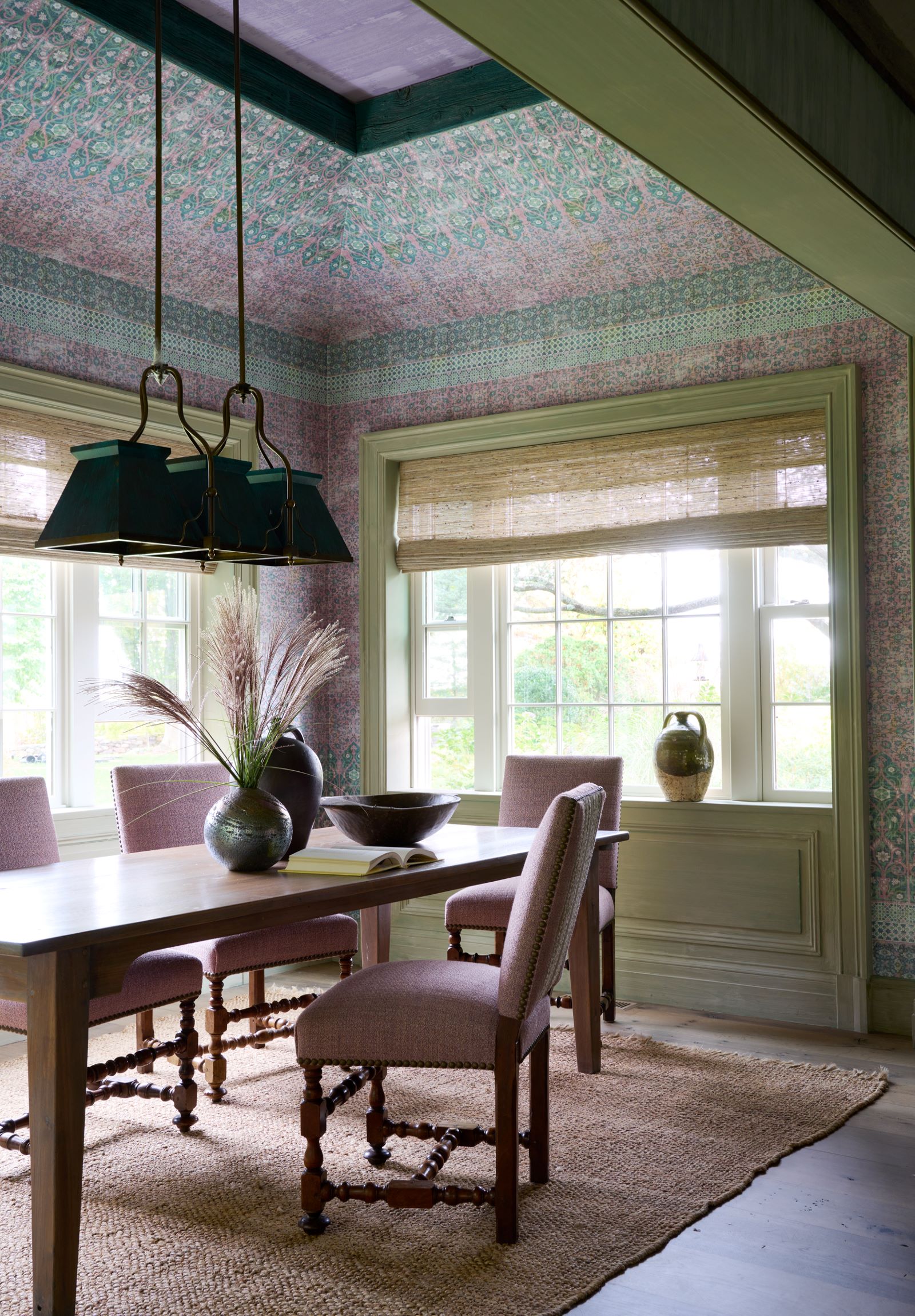 View from Kitchen to Family Room with a dining alcove. These rooms were additions to the existing plan, which allowed freedom to expand the ceiling heights. The alcove was a request of the owner to take in the view of a favorite specimen tree.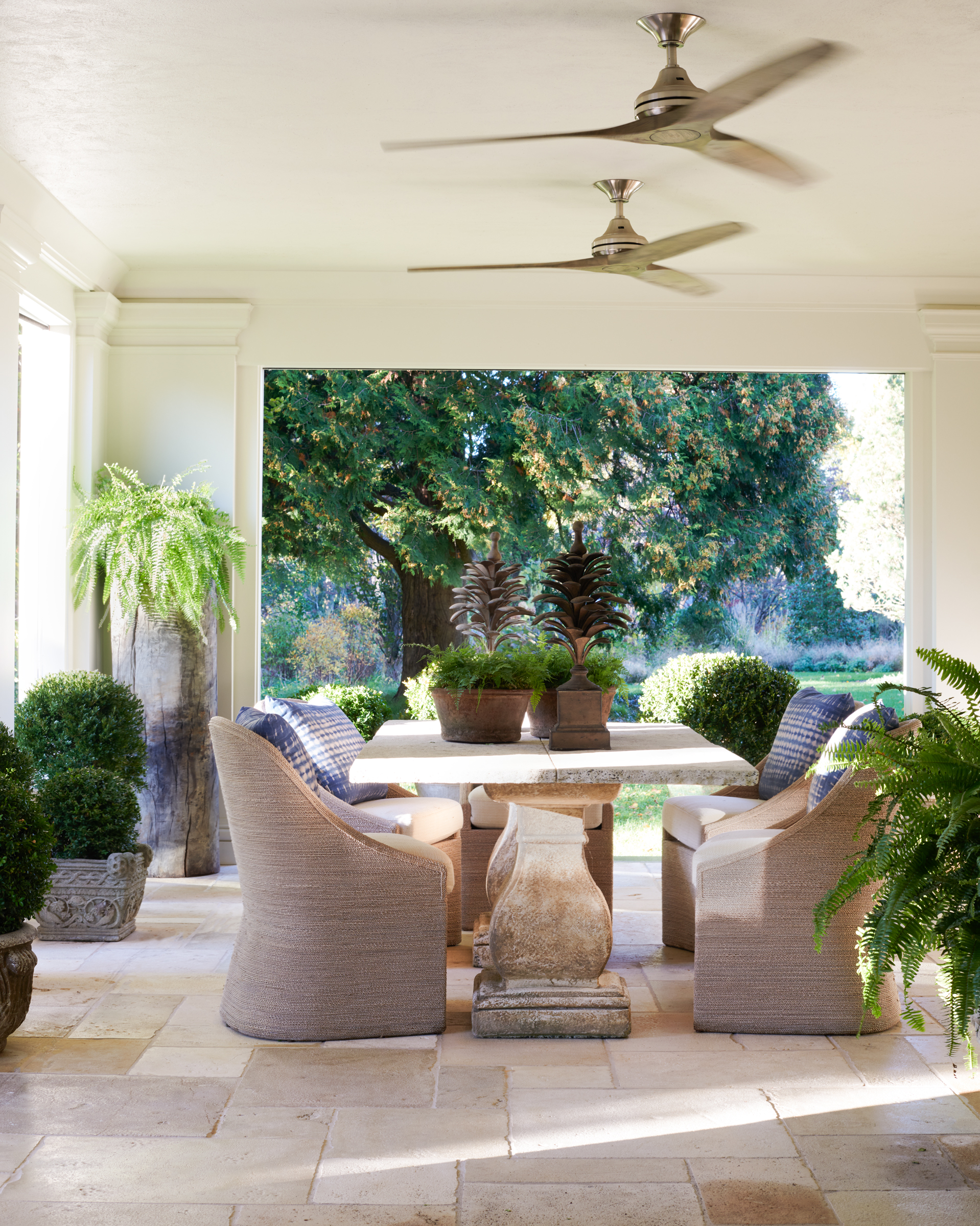 Second floor stair landing is large enough for a seating area. An attic space was exchanged for a two-story monitor, which floods this interior room with natural light.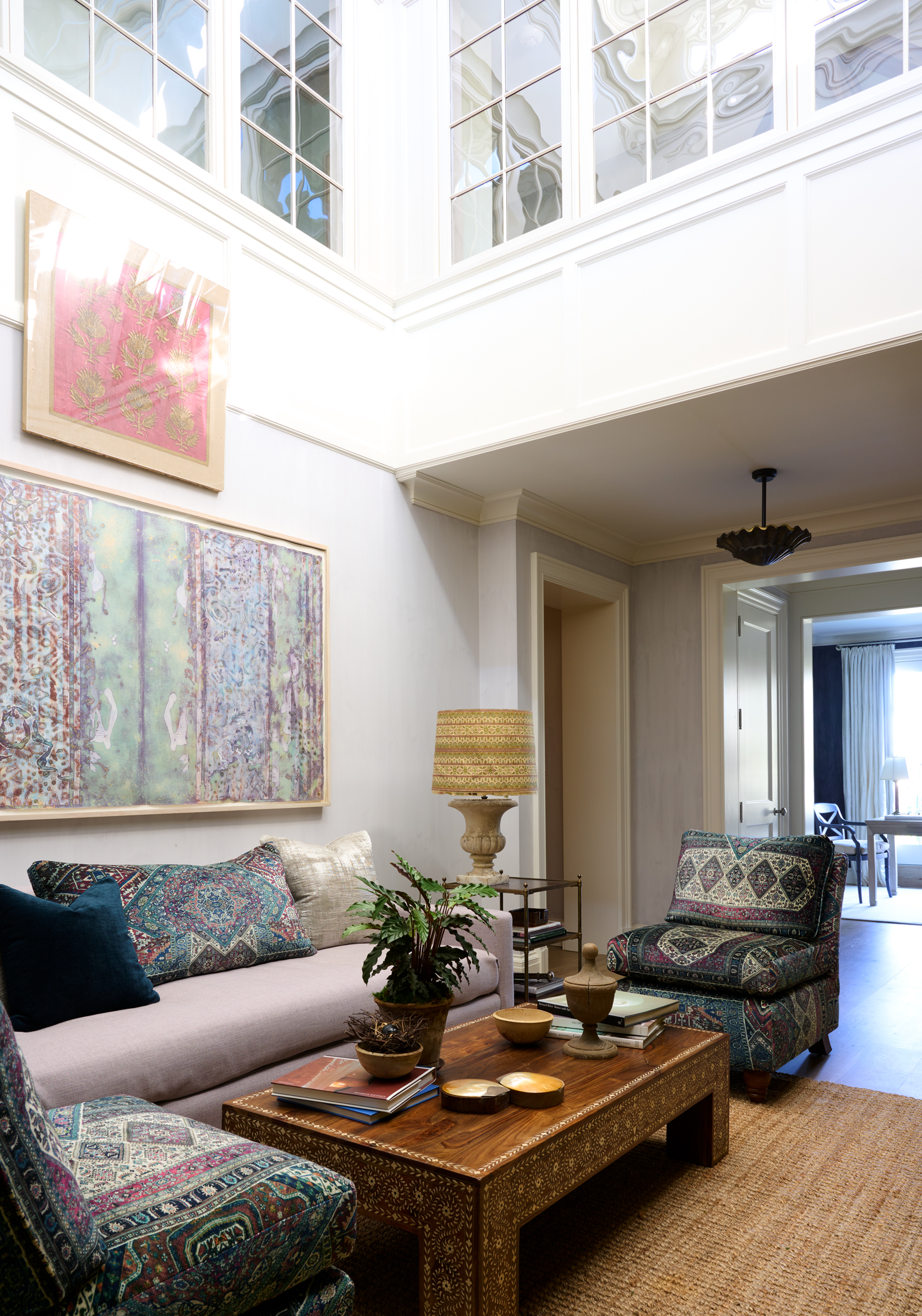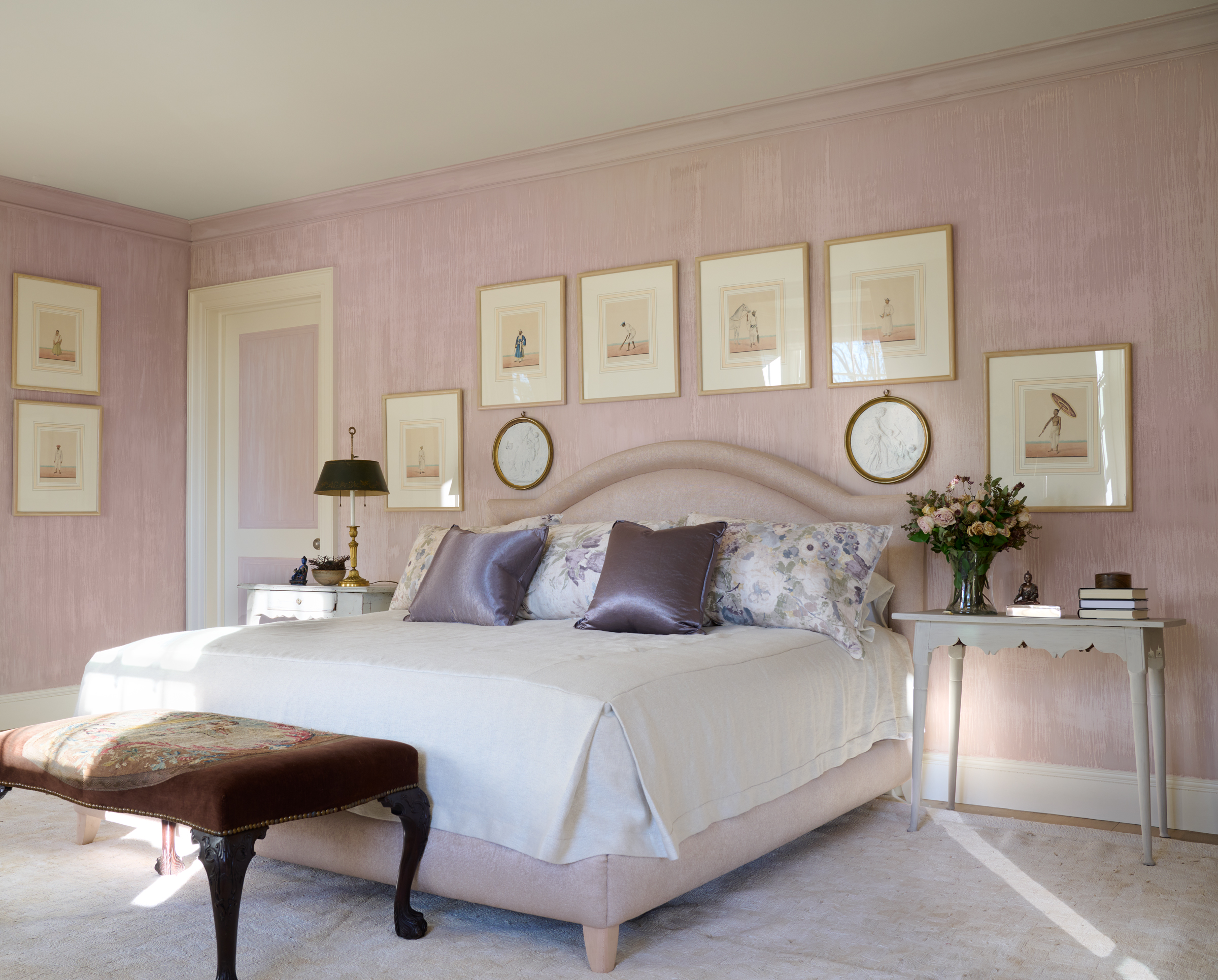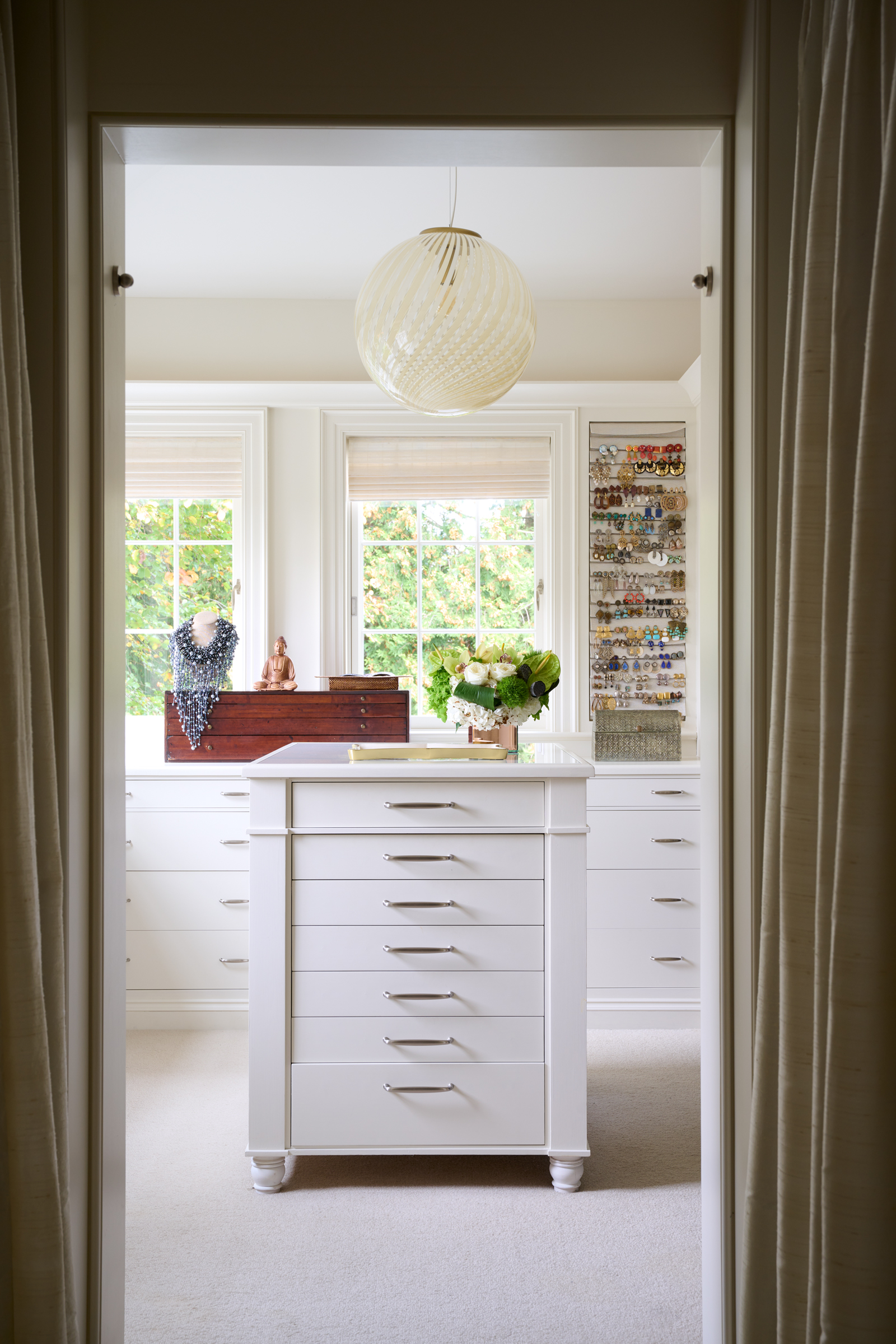 CREDITS:
General Contractor: R.C. Torre Construction
Interior Design: Ariela Storniolo; Herald Gardell LTD Design Services; Stephen Sills Associates
Photography: William Waldron