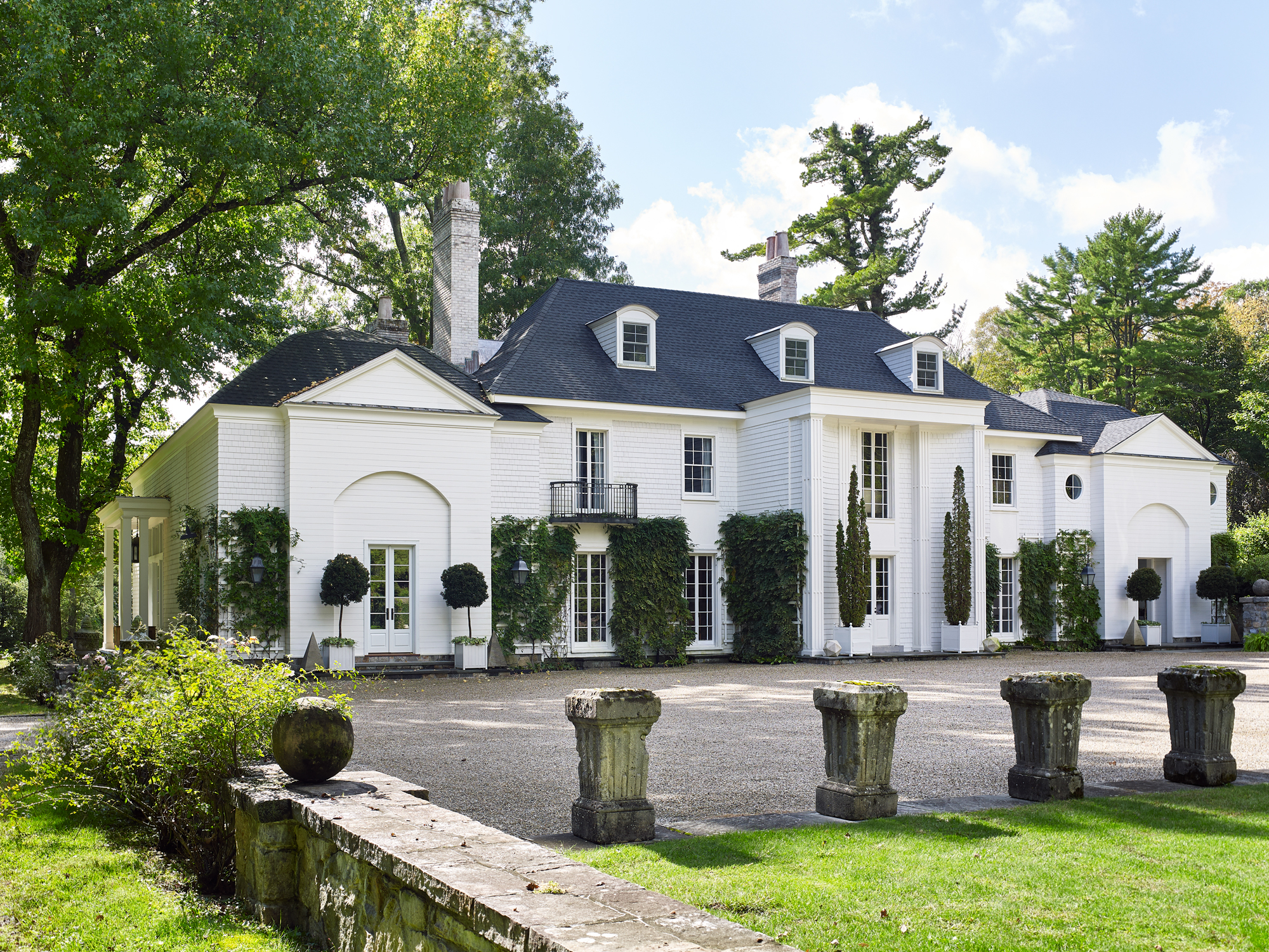 A DECORATOR'S HOME IN BEDFORD
The additions were conceived as "lanterns" affixed to the existing house. A new, double height porch with a concave plan creates the central porch entry. The plan of the additions shows the new salon and entry to the left and the new kitchen location and new dining room on the right. The upper-level addition include several guest bedroom suites.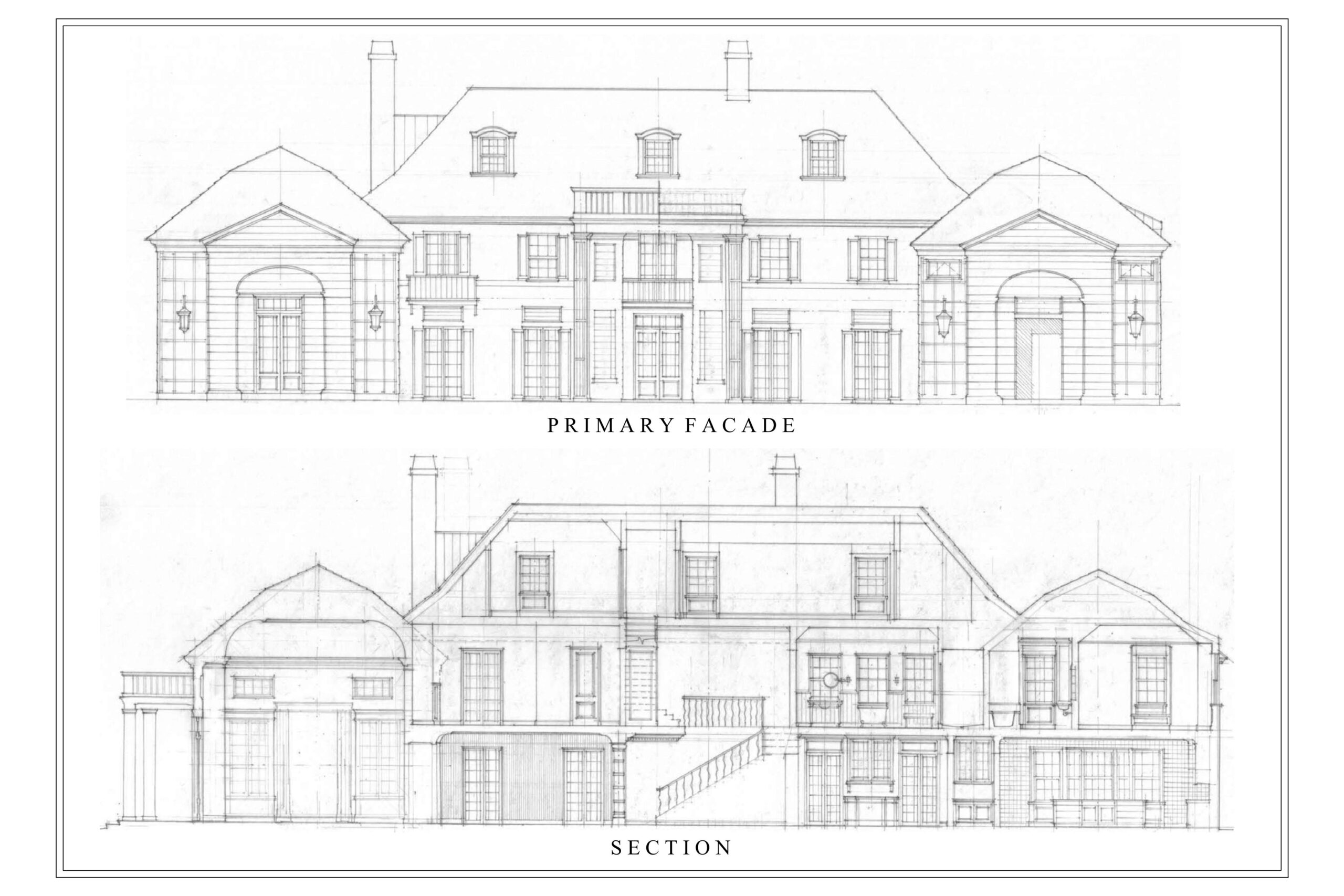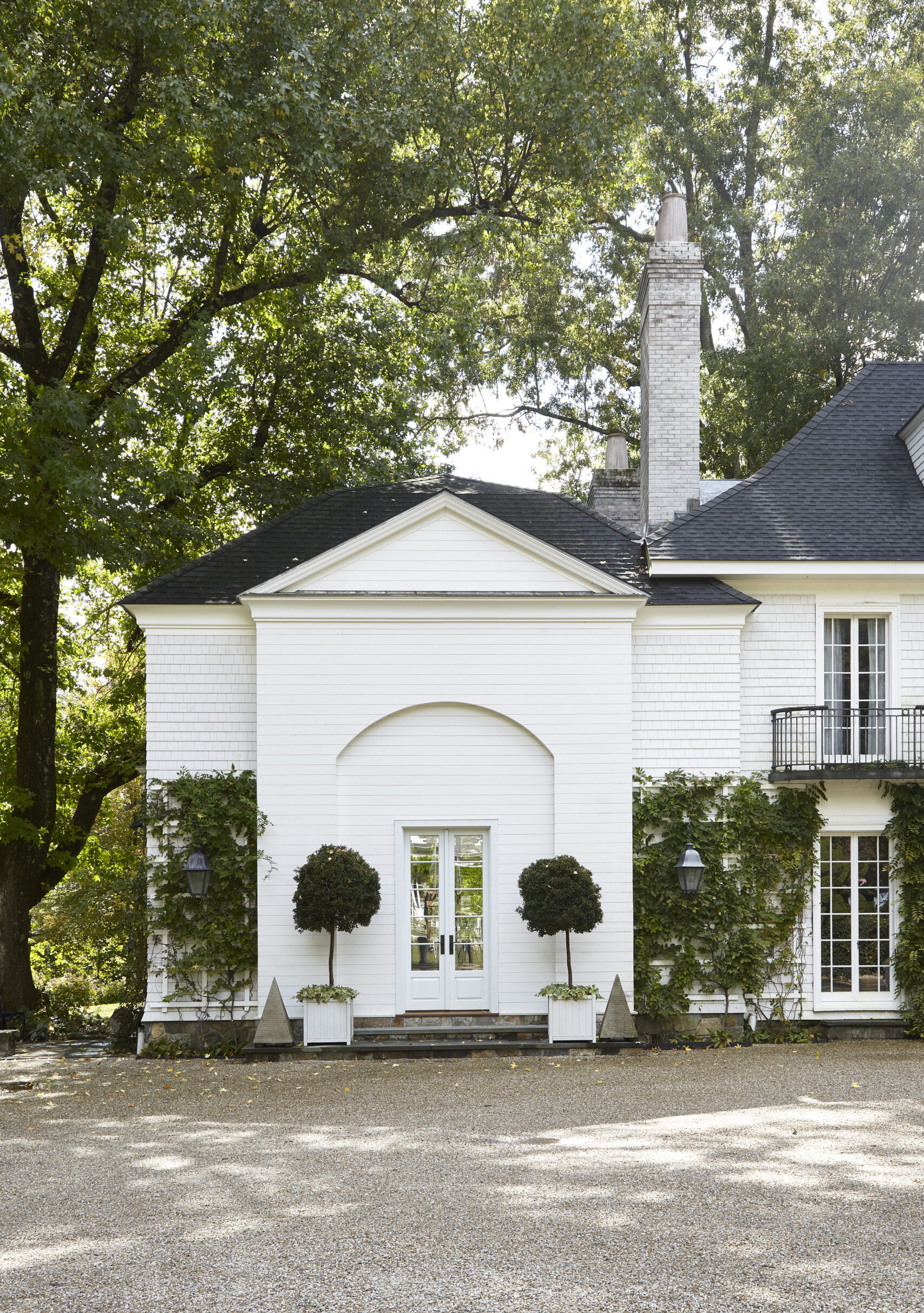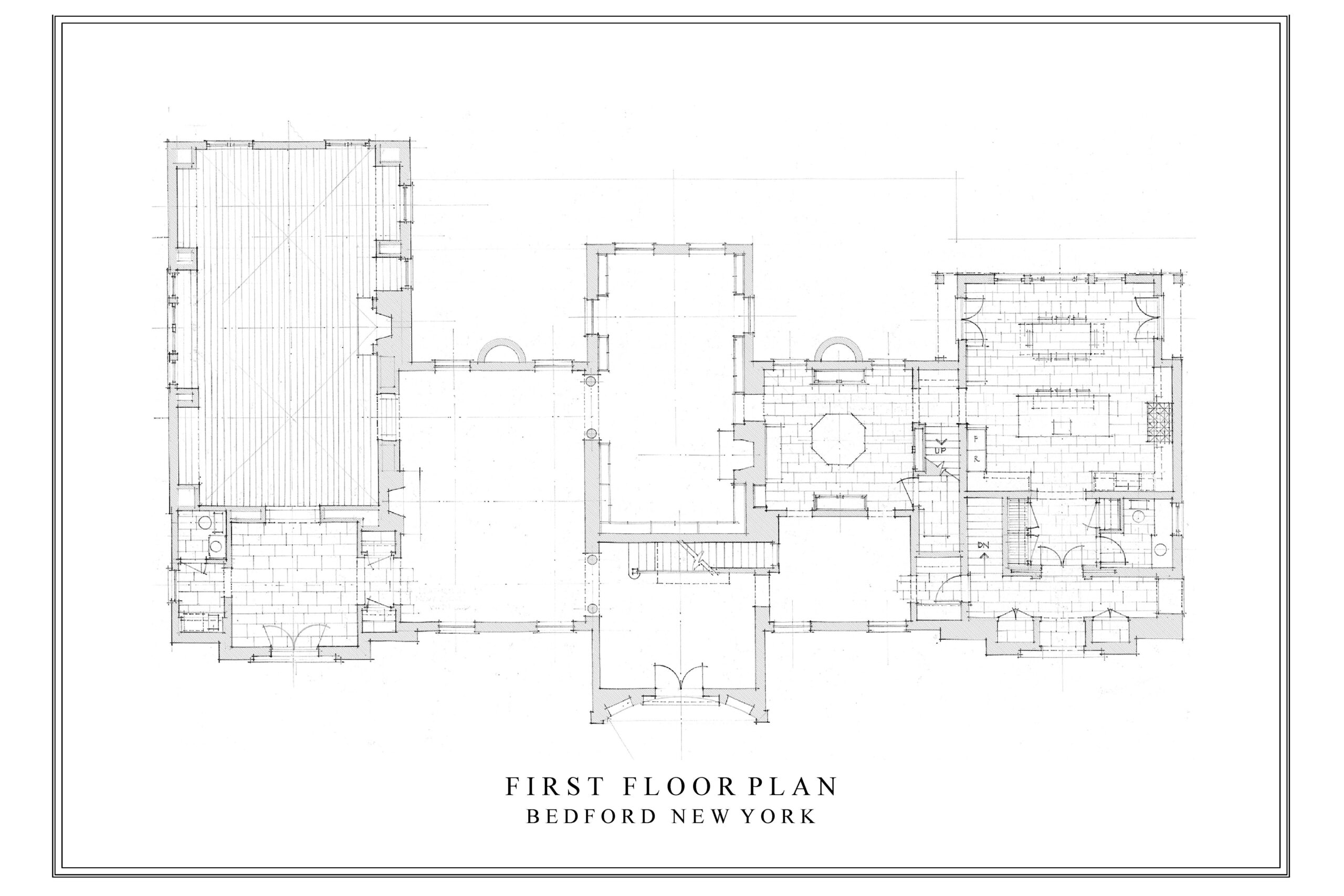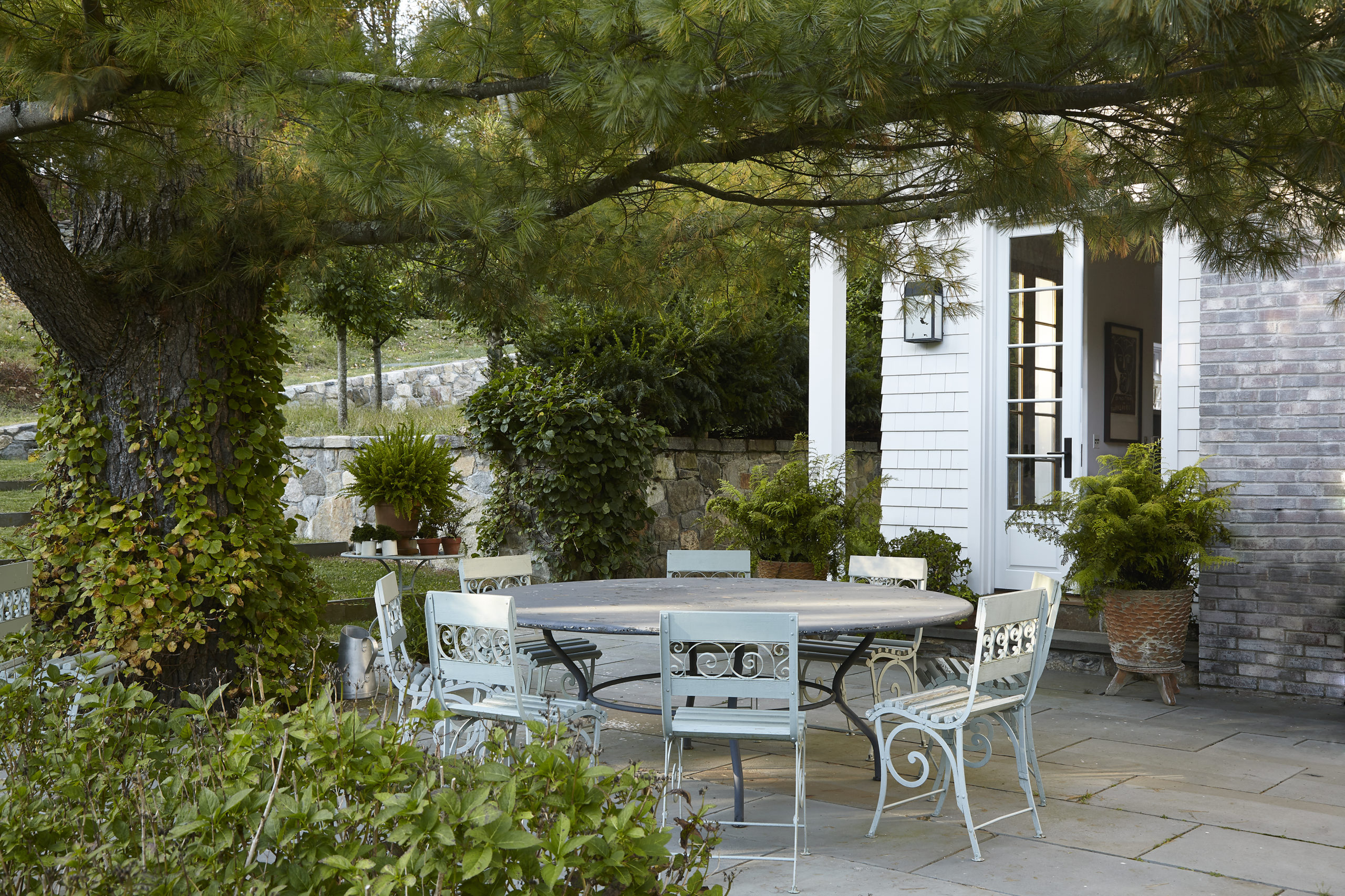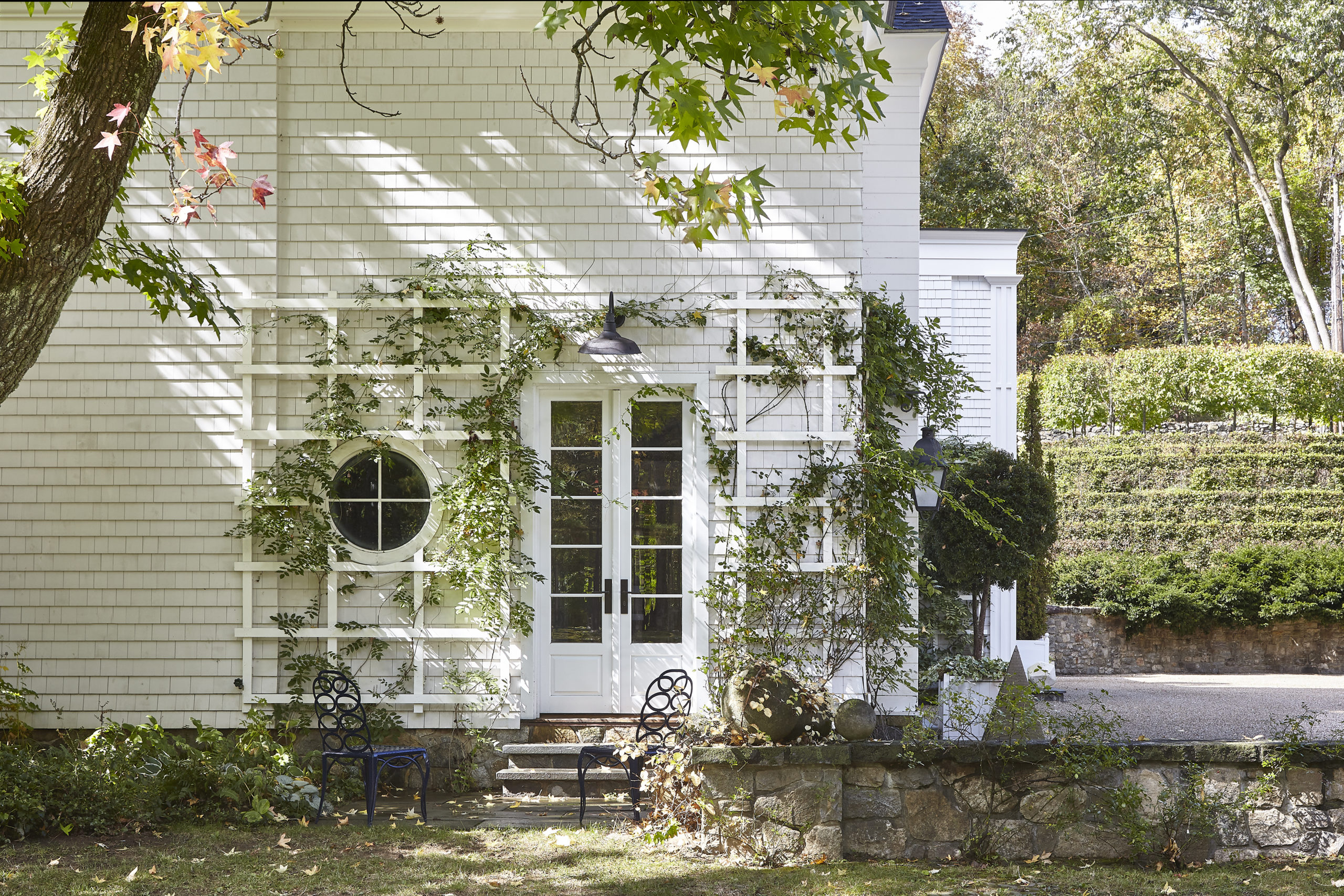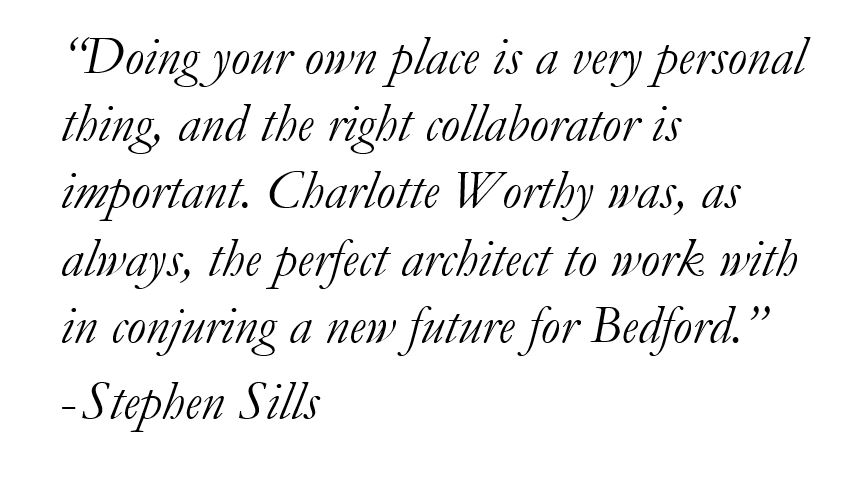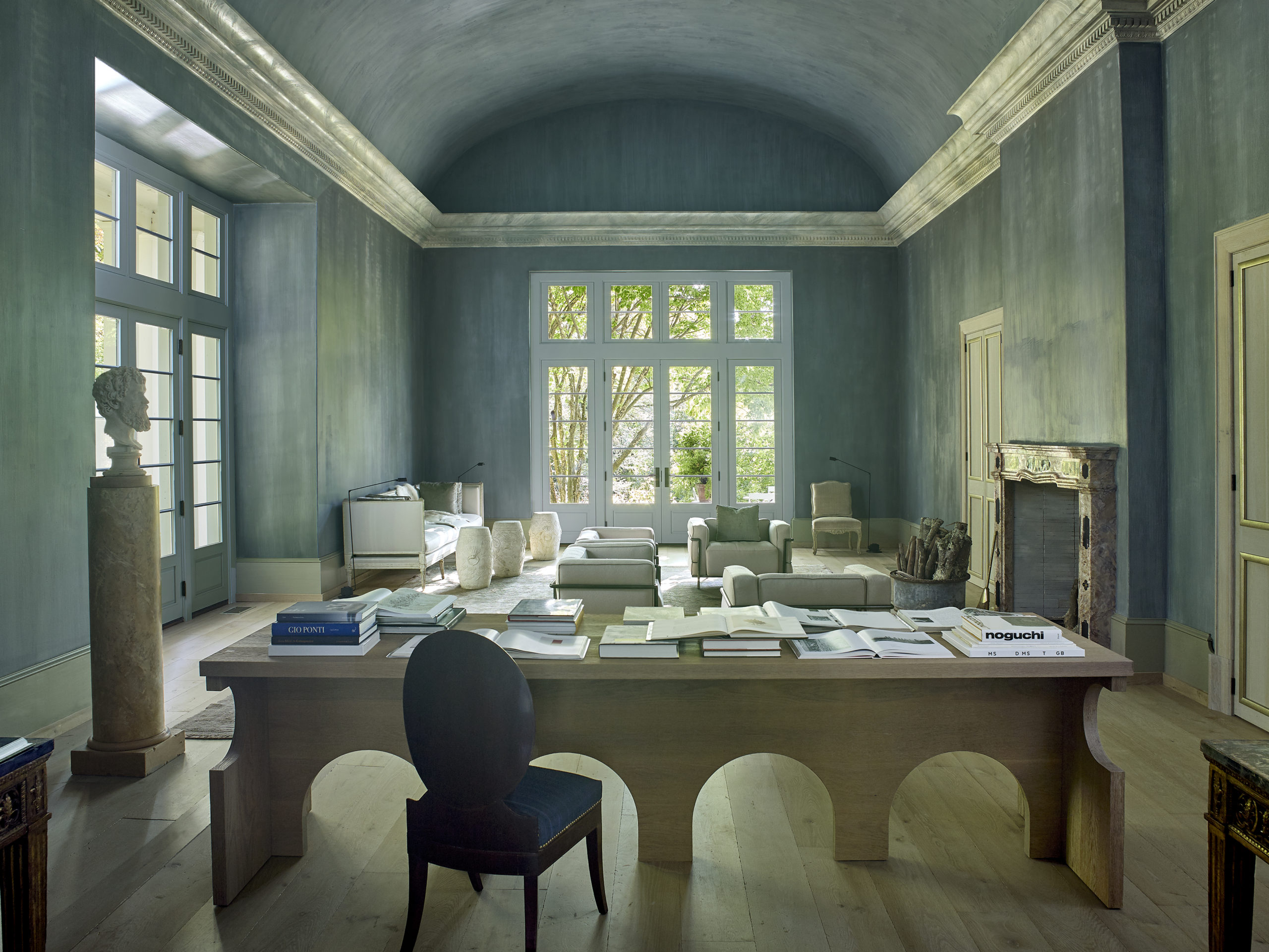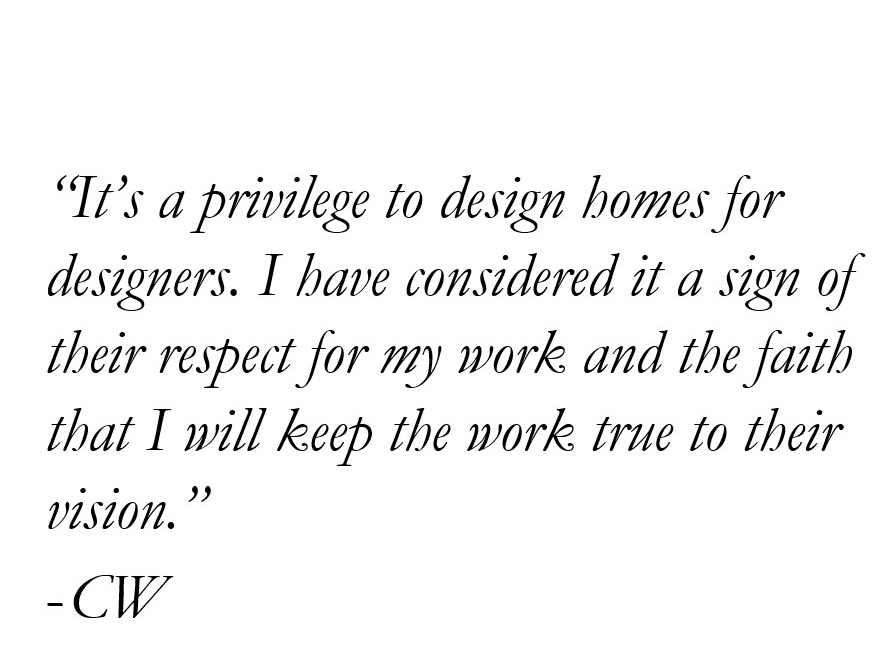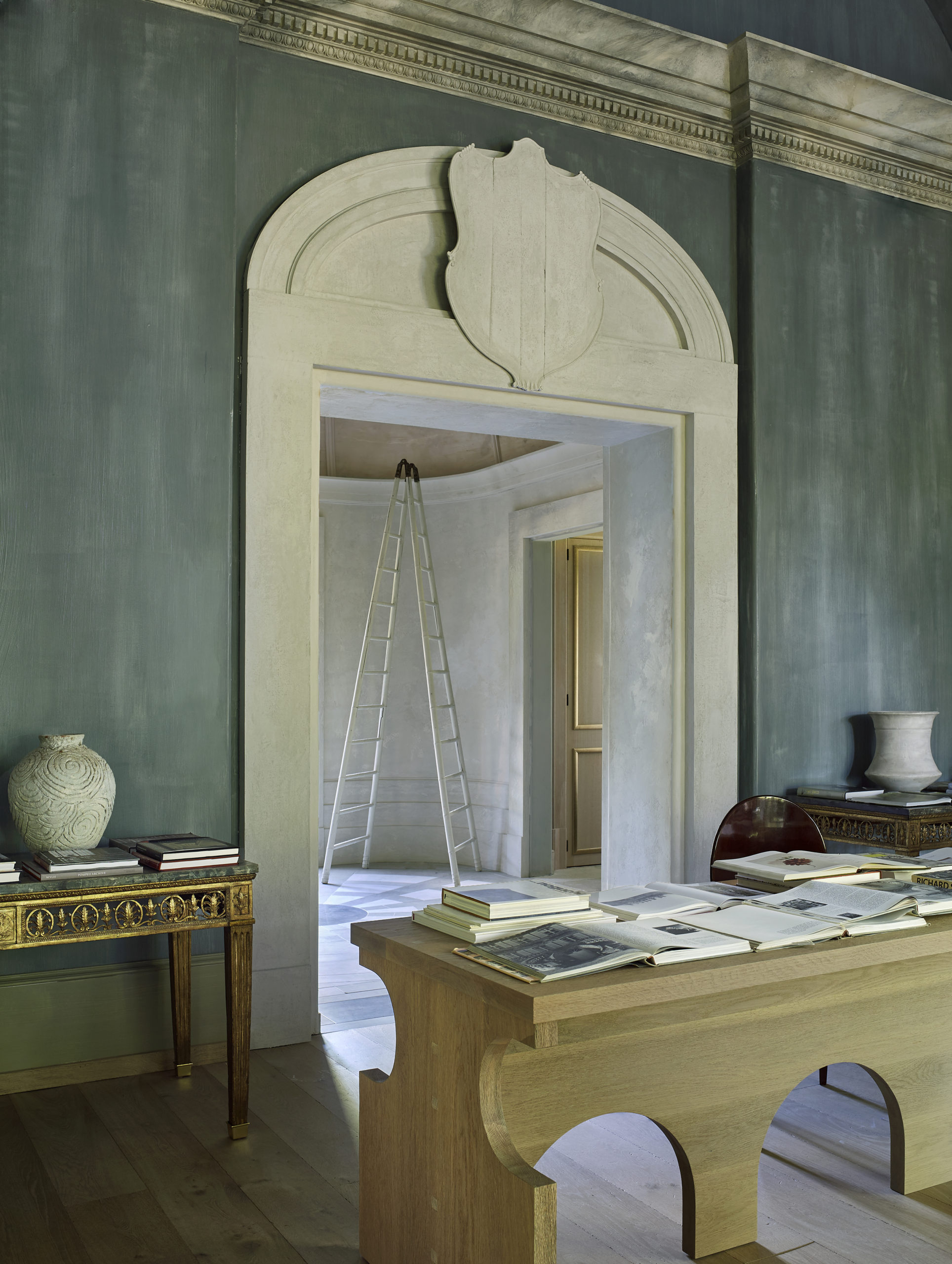 One wing of the new addition was intended for entertaining friends and holding salon gather-ings with other designers to discuss the craft of design. The rooms are theatrical in decoration. The proportion of the room is the classical double cube that is always perceived as both physically and philosophically geometric perfection.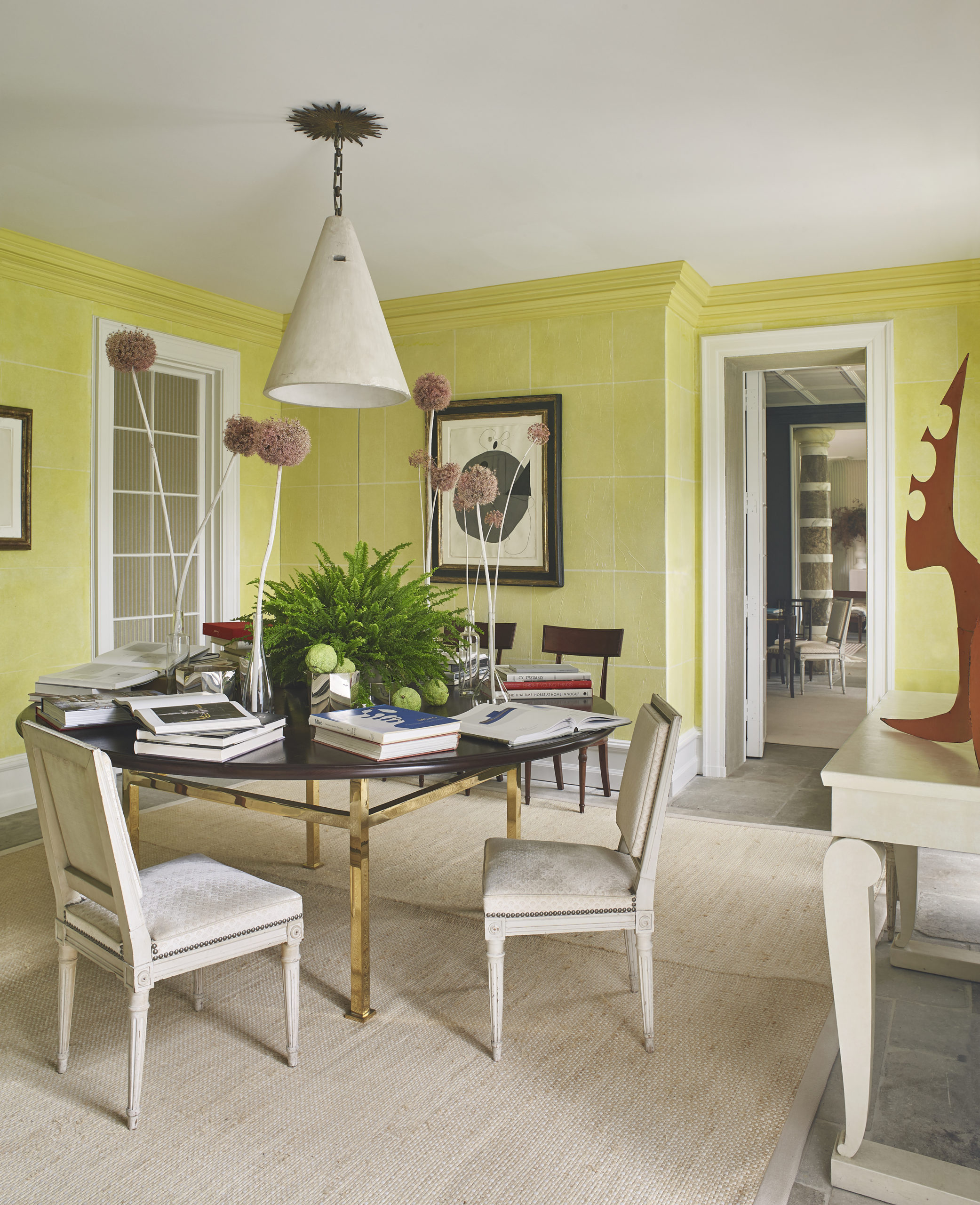 This home is an ever-evolving study in design – a three-dimensional sketch of ideas. The dining room has taken the footprint of the original kitchen. The kitchen shown here is in the new wing.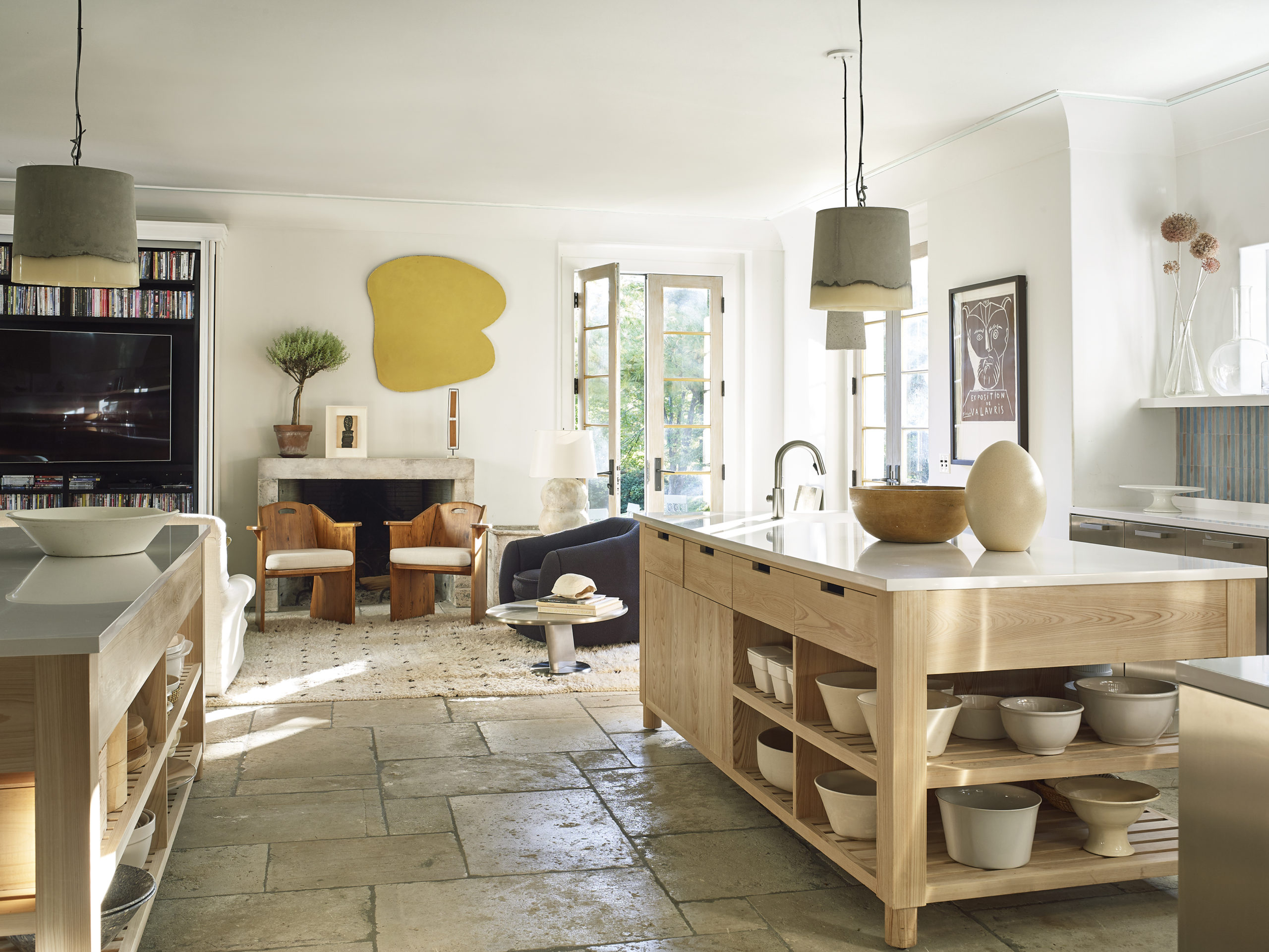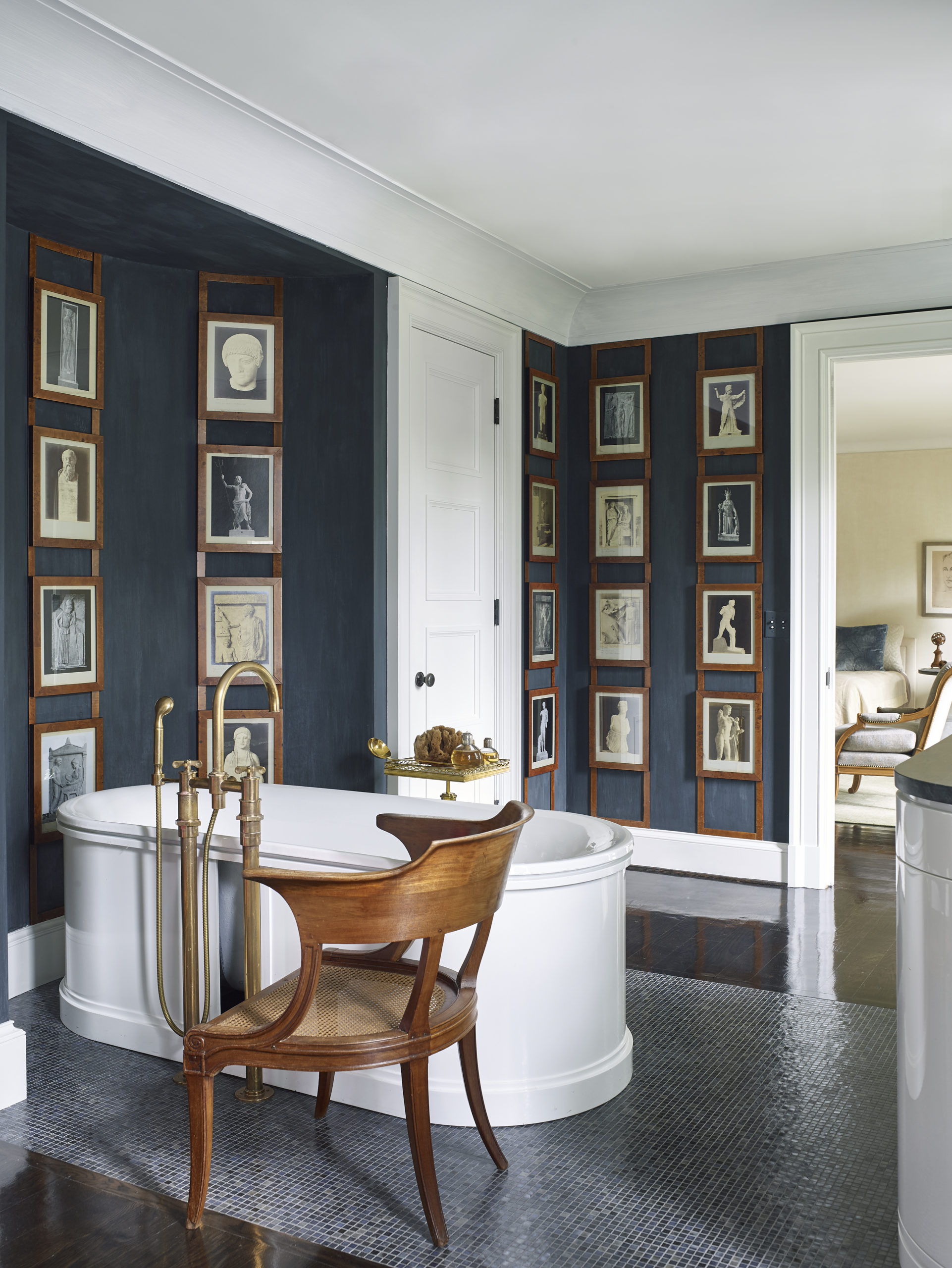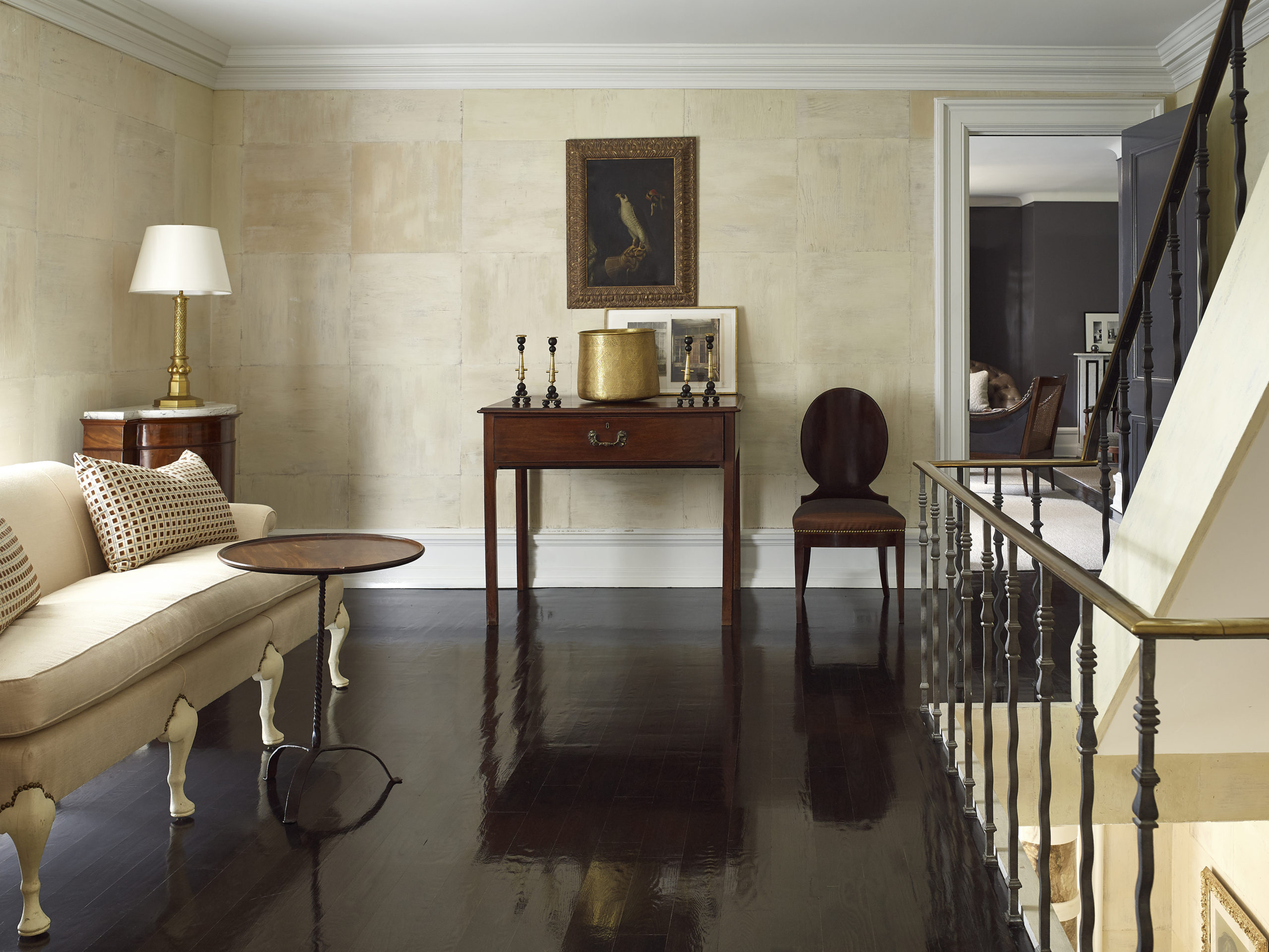 The interior is quite masculine, as reflects the designer's taste and filled with his collection of antiques. The architecture is masculine as well — Greek revival profiles at the casings and boxed cornices or heavy cavetto cornices painted white weigh in balance against the tinted walls and dark floors.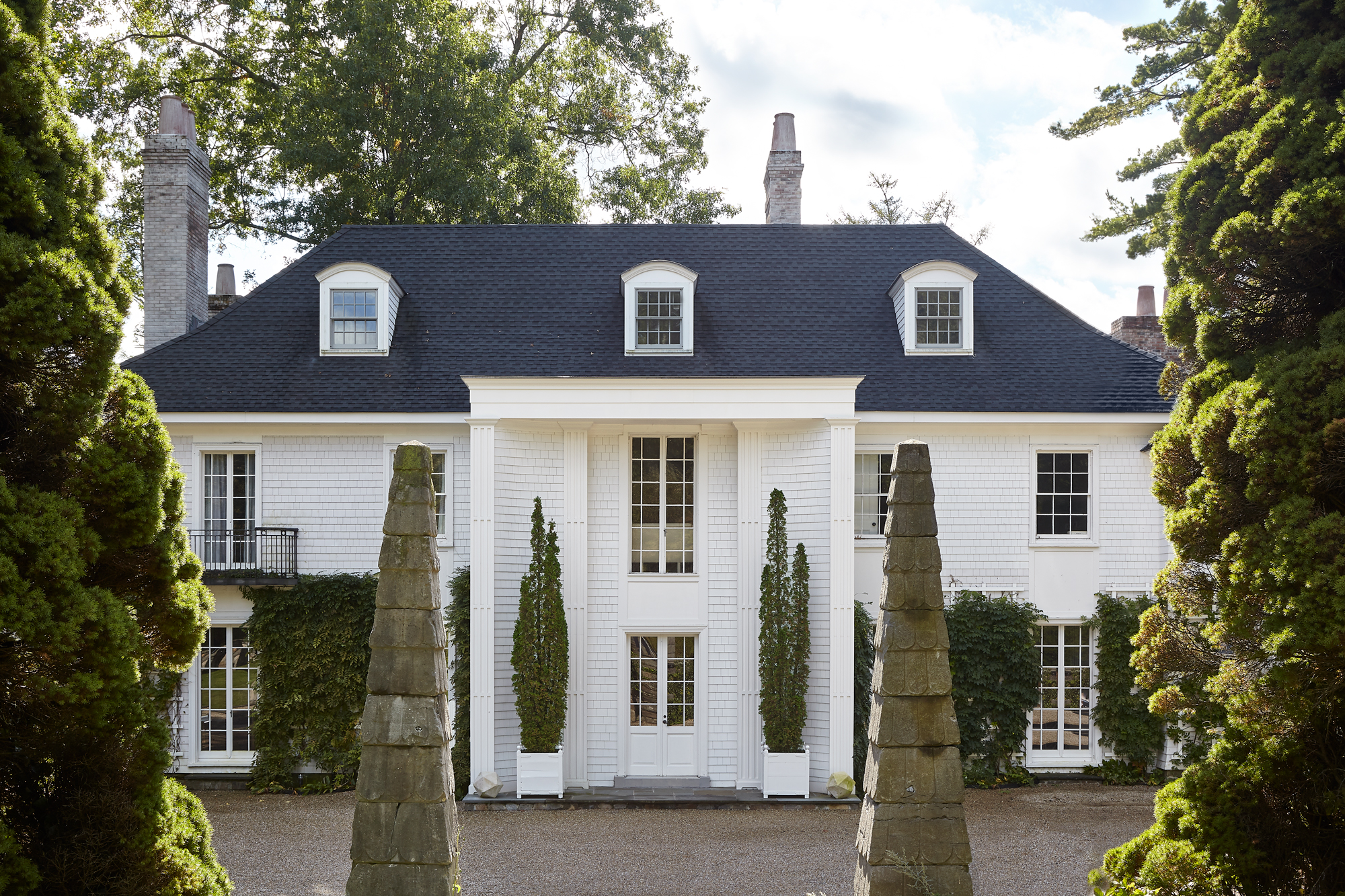 CREDITS:
Photography: Tria Giovan
Interior Design: Stephen Sills Associates